November 28, 2012 - 11:09am
This is my first go with Maggie Glezer's Pandoro (from Artisan Baking), and all things considered I'm quite pleased with it.  There are two amazing things about this bread.  The first is how something with that much sugar and butter can be so light and ethereal-  I'm stunned by the texture.  The second is the balance of flavors.  It doesn't come across as too eggy, it doesn't taste only of butter or vanilla, and it isn't obviously a sourdough.  But put them all together in just the right balance, and they add up to a beautiful, rounded, perfumed and complex flavor.  I was so very happy when this bread was baking, I don't think I've ever smelled something quite that good from my oven.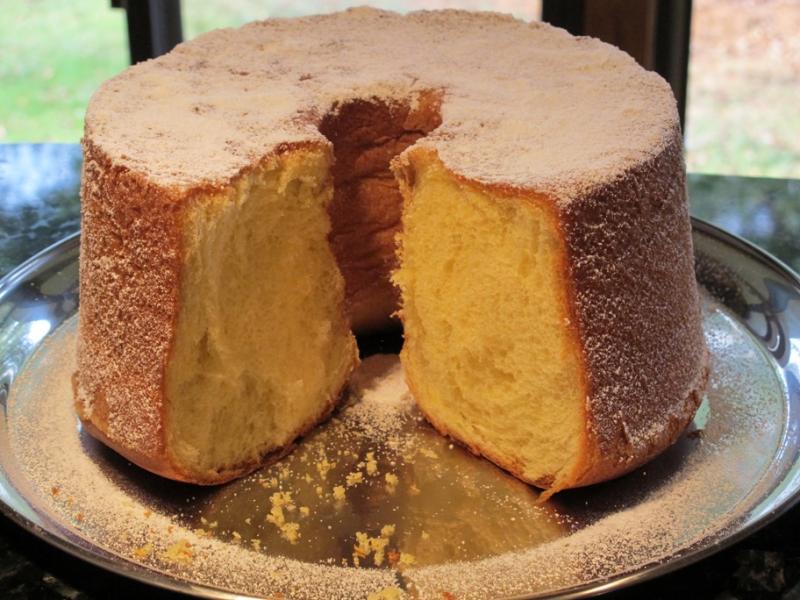 The dough largely followed the schedule in the book, with the exception that the first build took about 50% longer (6hrs vs 4) than it was supposed to, but I attribute that to my tendency to feed starters a little too early, so it needed a bit of time to catch up.  Once it did, the rest of the stages proceeded right on time.  I used my folding proofer set at 78F.
The only other issue I had was that my paddle attachment was just not capable of mixing this super-sticky yet strong dough.  I have a KA 600, and this dough only worked when I switched to the dough hook.  With the paddle, it just wrapped around and would not come off for anything, not with a spatula, not with high speeds.  I finally had to slice it off with a sharp knife.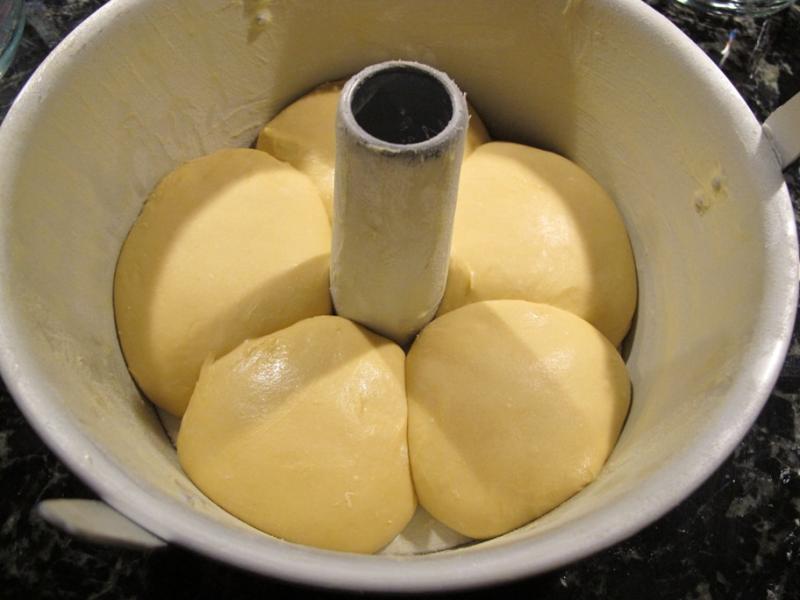 I used a large tube pan (16 cups capacity) instead of two eight cup pandoro molds, as I wanted to see how the bread was before buying more pans.  Looks like I'll be in the market for some star-shaped molds this season:)  
The final proof takes the dough up by more than quadruple, from the picture above to the one below.  Not bad for a naturally-leavened bread with just 0.2% yeast.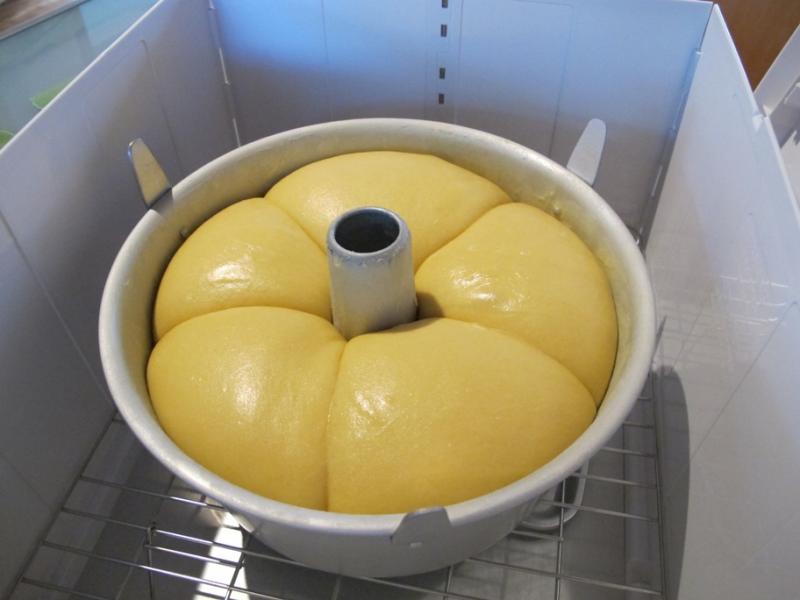 I don't want to post Maggie Glezer's recipe, but Artisan Baking is a lovely book to read or check out of the Library.  This bread was the reason I made a starter last year, and though it's taken me a while to collect all the ingredients (like cocoa butter, high-gluten flour and osmotolerant yeast), I'm glad I finally got around to making it.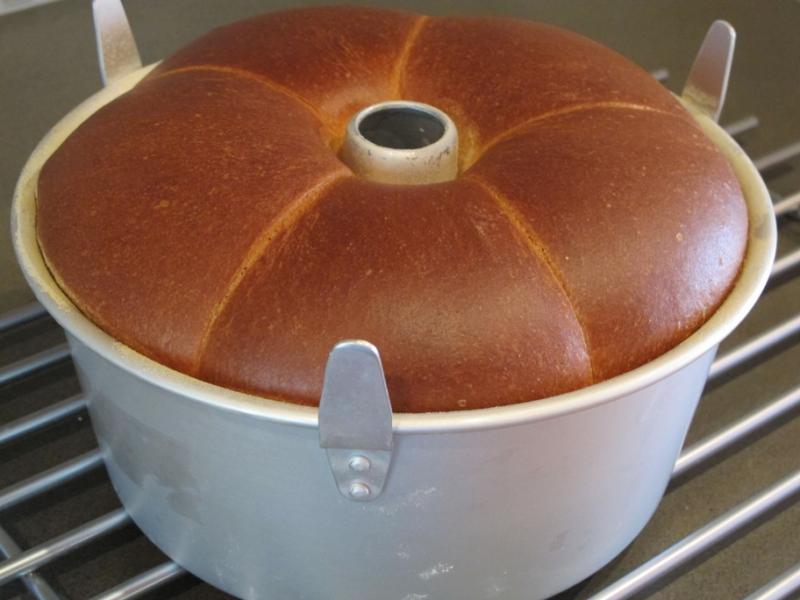 The top is prettier than the bottom, if I make it in the tube pan again I think I'll keep it right side up.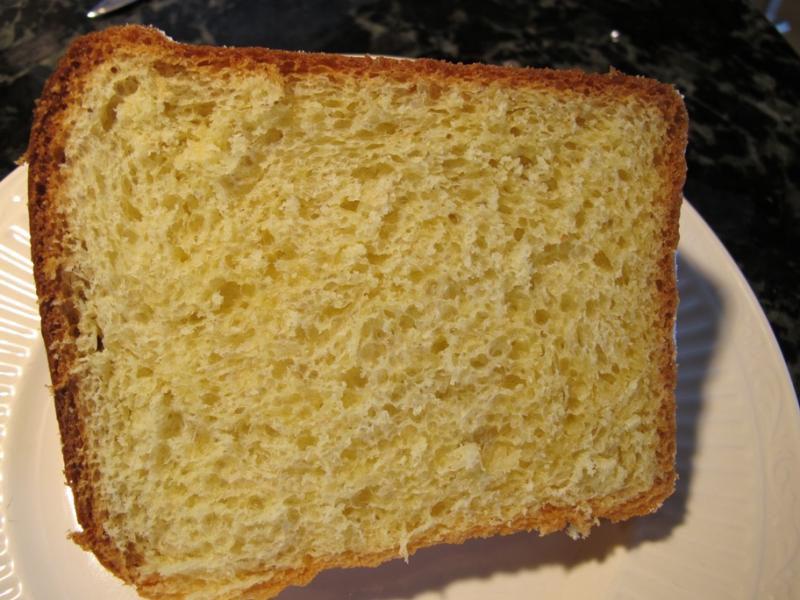 The ethereal crumb, so soft and light.  It even had a bit of shreddability.  Next time, I'll try a bit longer/slower mixing to see if I can get more shredding.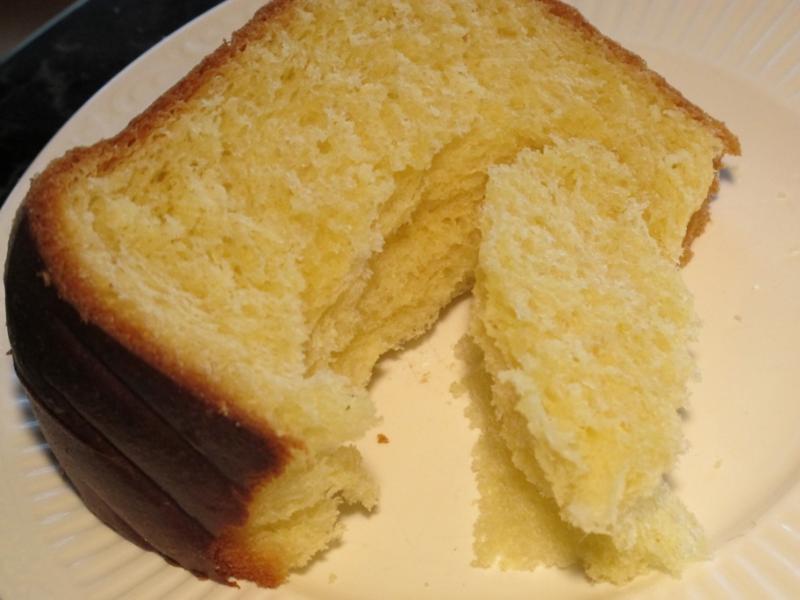 This would be the perfect seasonal viennoiserie for anyone who isn't crazy about the fruit in a panettone, or who appreciates light textures.  The bread has 17% of its flour pre-fermented, more  than 42% butter/cocoa butter, 0.2% osmotolerant yeast, 68% eggs/yolks, more than 41% sugar/honey, and hydration of 73% (taking into account the water content of eggs, honey, butter, etc.).