September 29, 2012 - 4:20pm
Bertinet Croissants with 30% Whole Wheat
Tried a batch of croissants a la Bertinet "Crust" formula, with one change - replaced 1/3 of the white flour with stone-ground whole wheat to make them a weeeee bit more healthy.
Found the dough just a bit harder to roll out, but I was quite pleased with the results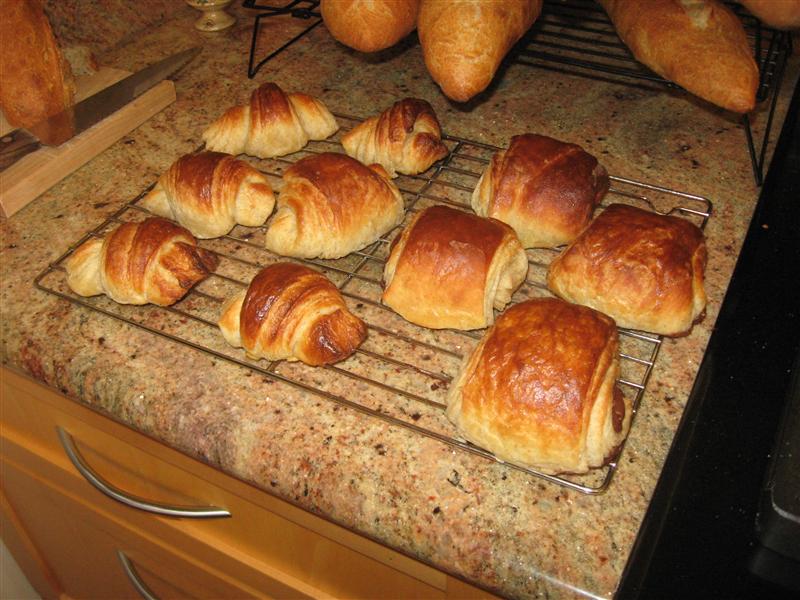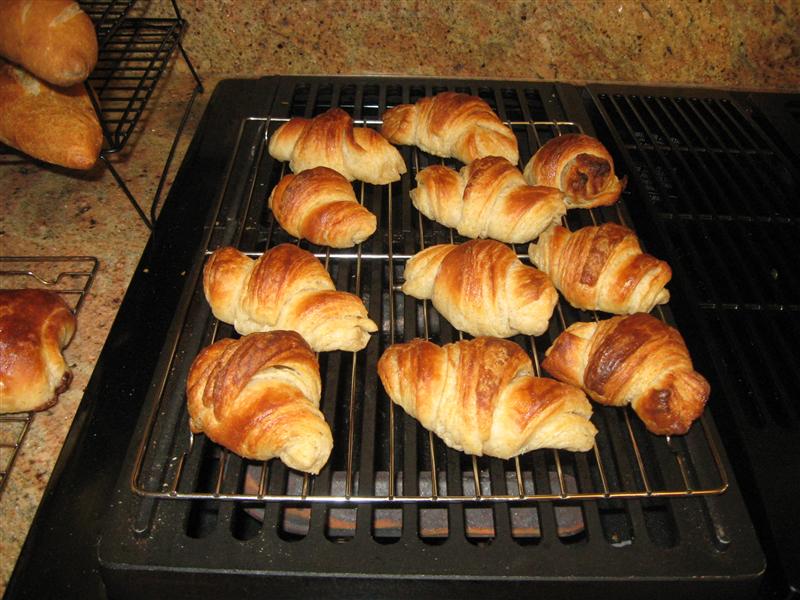 Maybe it's the cooler weather, but this is also the first batch I've made where there was ZERO butter leakage from the croissants during baking.
Not any noticeable change in the flakiness, and they taste good, so I'm going to count this one as a success.
Gotta work on keeping more of the chocolat in the pain, though - any ideas on that one very much welcome.