September 15, 2012 - 5:26pm
My First Tartine Country Bread Attempt
This was my first attempt at the Tartine Country Loaf.  Saw this bread for the first time on TFL and YouTube about a month ago and have been itching ever since.  I have been to SF once before, but did not know about Tartine, nor was I the avid home bread baker that I've become since.
I was happy with all of the turn out, except for a couple iffy points.
1. When I turned the proofed dough onto the baking surface, it spread out ALOT. 
2. Due to the amount of spreading out, it had filled the edges of the pie sheet I use completely, resulting in a slightly mishaped loaf on the bottom inch high.  It took the shape of the pan.
3. I didn't get as much rise as I have seen some people get.
Here are some photos: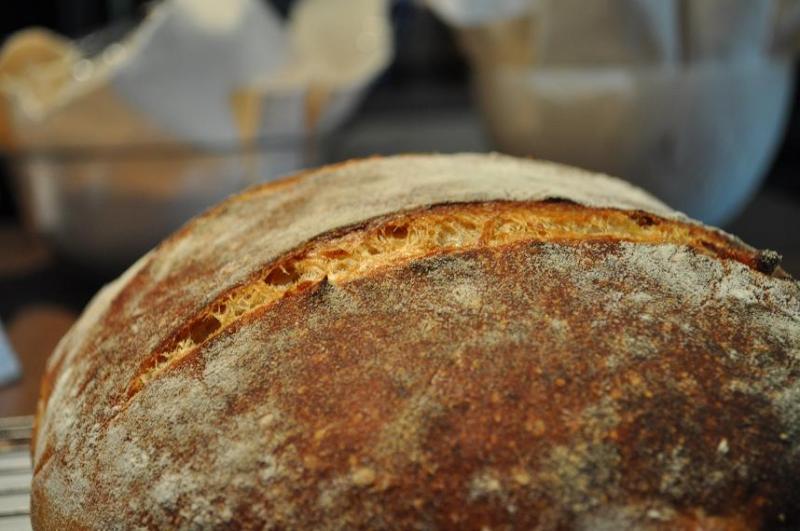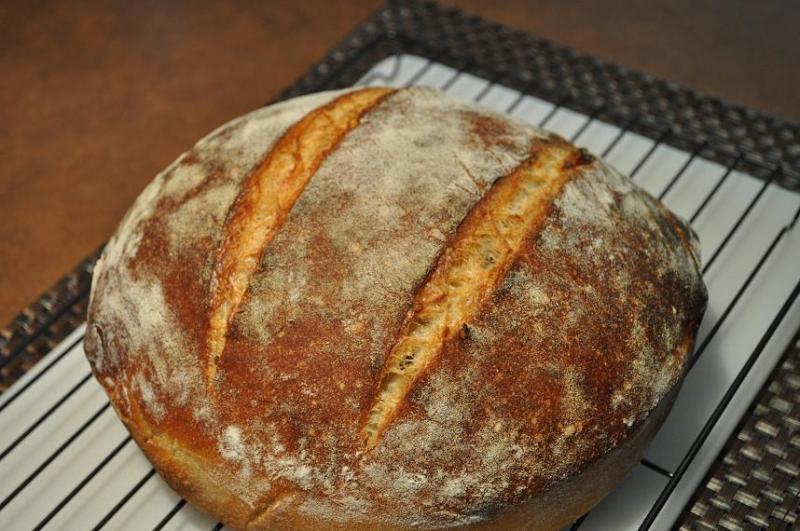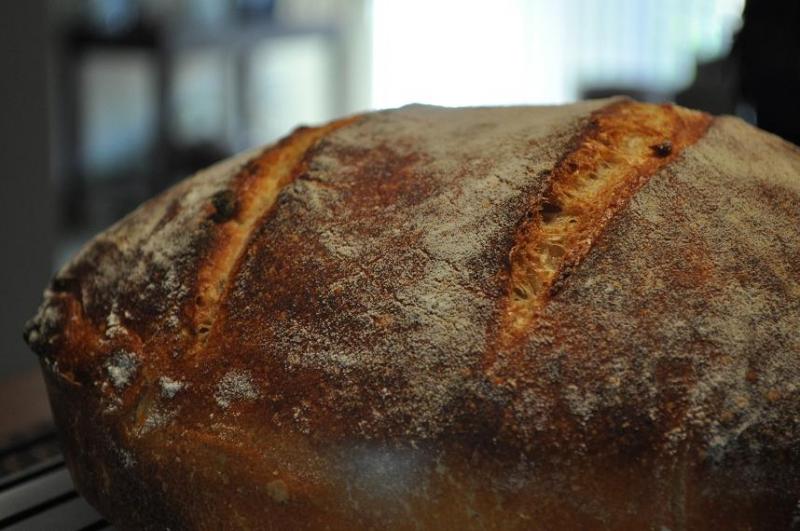 I am on way down to grocery store to slice.  I will update with the crumb.
John