Hamelman's Sourdough Seed Bread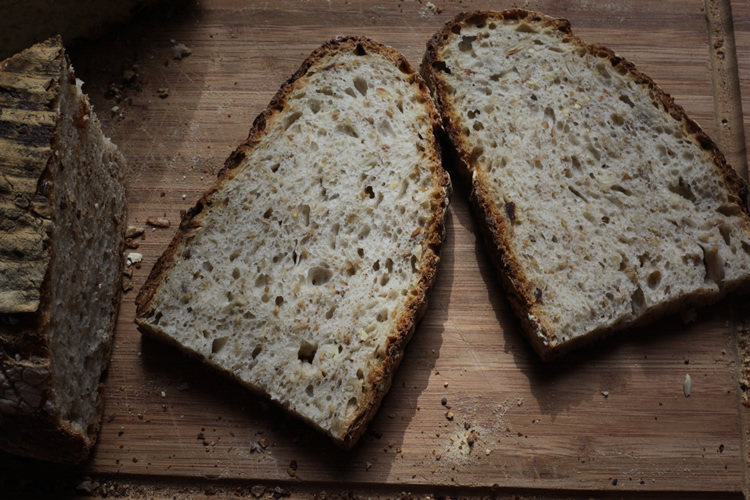 Hello everybody!
I have just baked this delicious bread for the third time and I am finally content with the results. I really love the feel of big breads, so I chose to make a 2 kg loaf. Making such a big bread is a joy for me also because it always means that I'm gonna make some other people happy with little tasty presents.
I had some problems in the past with underproofing this bread, mainly because my old fridge is playing tricks on me. I am never quite sure that the temperature inside it will remain constant. This time, the day I prepared the bread, it was pretty hot outside and the temperature inside the fridge was around 11-12 degrees (often it stays around 5-6 degrees). So I chose to take the loaf out of the fridge after seven hours of proofing and left it at room temperature another 30 minutes before baking it.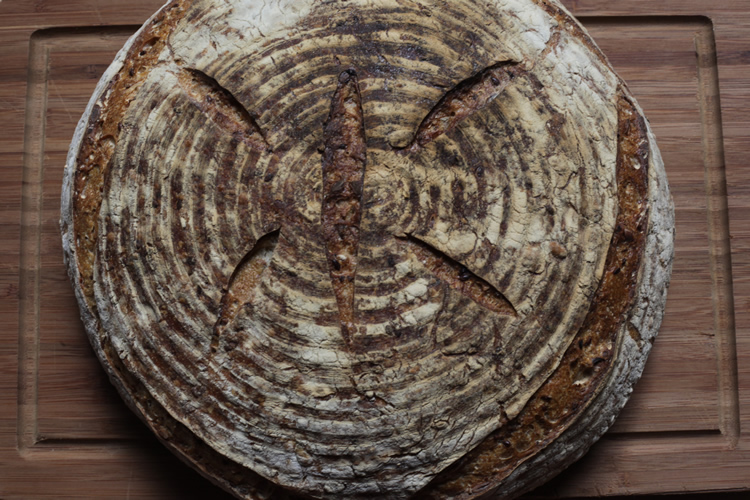 I don't know if I could have achieved larger wholes in the crumb, I am still not very good at diagnosing an underproofed bread, unless it's really underproofed as in very very dense. All in all, the bread tastes and feels very good, it has a pretty light texture and the aroma given by the combined seeds is a delight. 
I wish you all happy baking and beautiful summer days!
Andreea
P.S.: I am submitting this bread to YeastSpotting.