Hello everyone,
These basil buns are my adaptation of Jan Hedh's Risotto Bread, from his book, Artisan Breads.

I loved Mr. Hedh's idea of including fresh basil in a prefermented dough.  Our season for fresh basil is here! –
I was curious to try making these rolls, to see how they would taste.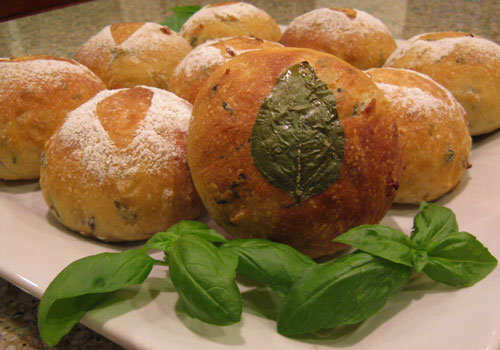 The aroma of basil held very nicely after baking and the basil flavor is definitely there! There is a nice sweetness from the durum, along with tanginess and richness from the yogurt and parmigiano cheese. The crumb is very soft and moist  from the yogurt and risotto, but the risotto is not visible in the crumb after the bake.
I tried stencilling the tops with a basil leaf, and also tried applying a basil leaf with an egg white/water wash, wanting to see how a whole, tender basil leaf would hold up to baking. The leaf lost its bright green color during the bake, but the leaf didn't brown like I feared it might.
one of the rolls, before baking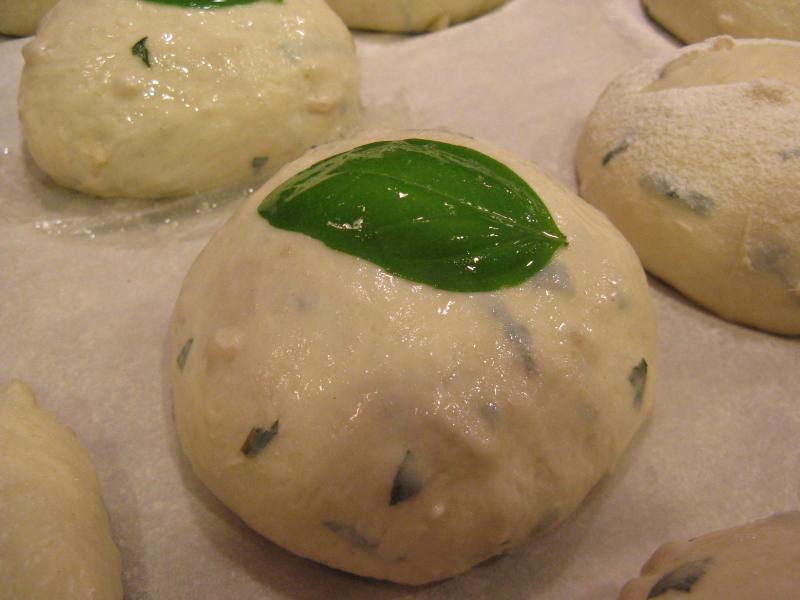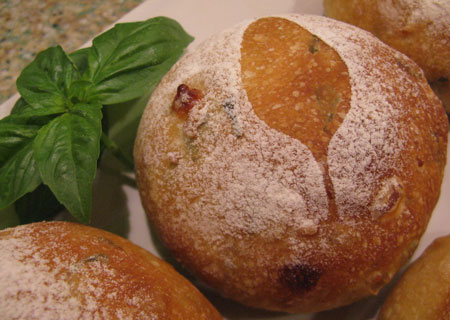 a stencilled roll

crumb (golden from the durum, nice and soft!)
The adapted formula (I wanted to call these rolls 'Pane Risotto con Basilico' in honor of their Italian flavorings :^)   ):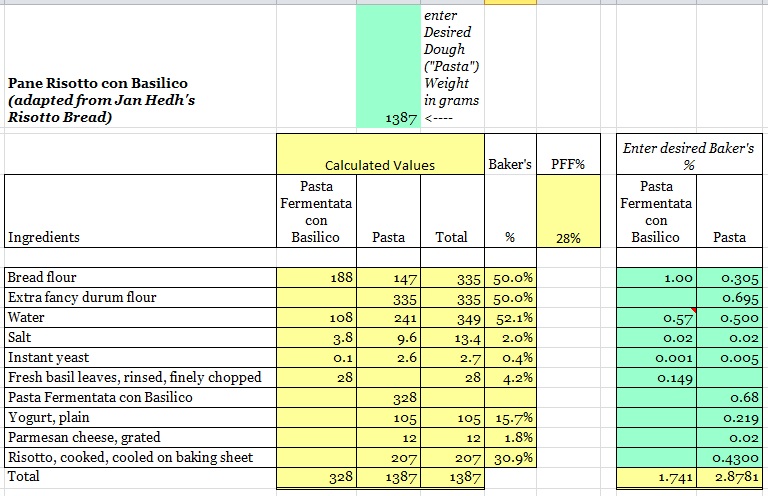 ....this was how much basil I used (leaves are pictured on a dinner plate)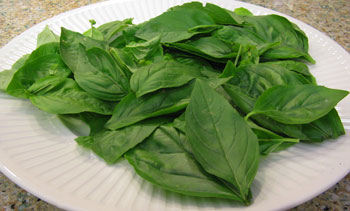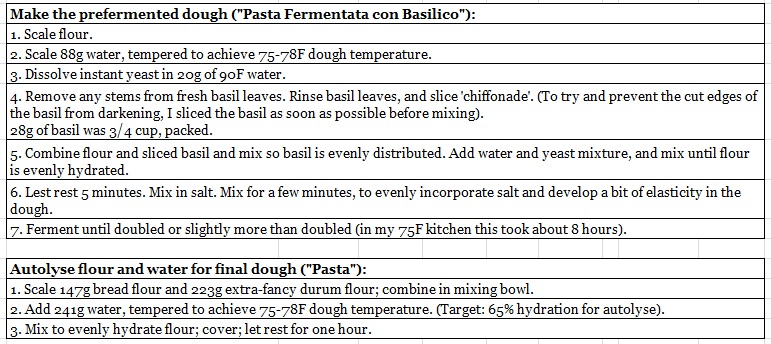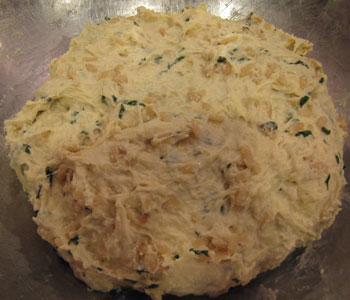 ...the dough after all the ingredients were mixed together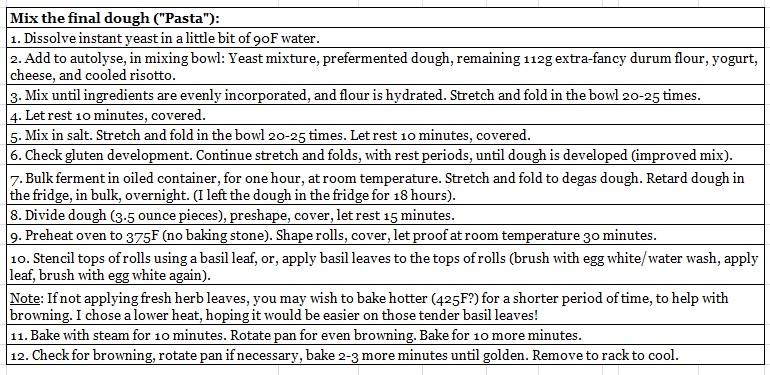 One last shot :^)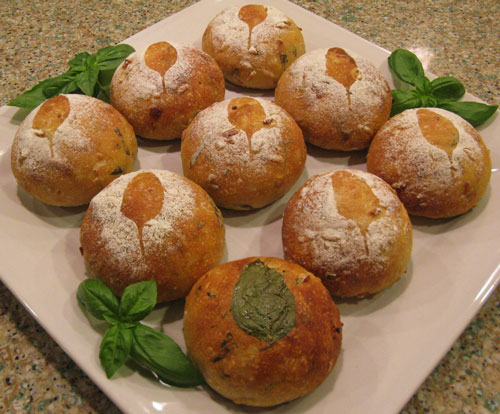 Thank you, Mr. Hedh, for these lovely, fragrant, delicious little rolls!

Happy baking everyone,
:^) breadsong

Submitted to Susan's YeastSpotting