Sourdough Semolina Country Bread
I have converted a favorite sourdough recipe to make some loaves made with durum flour.  I decided to just call them my Sourdough Semonlina Country Bread.
I made a large batch of dough.  I was planning on baking them in my WFO.  Plans were changed when Mike told me my car needed to be taken in for a service and we would be going out after it was done.  I just pulled them out of the frig early and baked them up in my EO.
Makes 5 loaves - I have various sizes - I  adjusted the sizes to fit my  proofing baskets.
Ingredients                                     Bakers Percentage
1088 gm Bread Flour                     60%
726 gm Durum Flour                      40%
1020 gm Spring Water                    56%   -  Overall Hydation will be 65%
28 gm Olive Oil                                 1.2%
28 gm Avacado Honey                     1.2%
44 gm Sea Salt                                   1.5 - 2%
Active Sourdough Starter @ 100% hydration 
906 gm                                             
1st Build - The night before mix
34 gm Active starter 
226 gm water
226 gm flour
2nd Build - next morning
486gms ripe starter
226 gms water
226 gms flour
 906 gms Starter will be ready in about 3 hours in a warm enviroment - remove excess for next seed -
I do all my mixing by hand.  Mix all ingredients holding back the sea salt until after the dough has been mixed to a shaggy mass, rested, mixed by hand adding in the salt moistened on my hands.  Do apx. 2 to 3 S&F hourly.  Apx. 3 to 4 hours dough should be ready divided, rested, shaped and placed into covered bannetons and refrigerated overnight.  
Warm up loaves and test for final proof..When ready.  Bake on stones in a pre-heated,  pre-steamed oven.  I pre-heat my oven 485F and bake with steam at 485F for 10 to 15 min.  Remove steaming towels, Set oven on convection heat and finish baking adjusting my oven temperature till my loaves are nicely browned and done.  Turn off oven, crack door open and leave my loaves in for apx. 5 to 10 min.  Remove, preheat my oven for the next loaves.
The flavor was very pleasing without being overly sour.  The chew was also pleasing.  It makes a delicious toast, sandwich bread, bruschetta or Garlic toast for enjoying with pasta.  
Next time I will up the hydration for the thirsty durum flour and also add more durum flour.  I also enjoy this type of bread made using an dry yeast Biga.
                This locally San Diego harvested Avocado Honey is very dark..looks just like molasses and even taste a bit like it.
                 I didn't notice the flavor in the loaves..so little of it was used.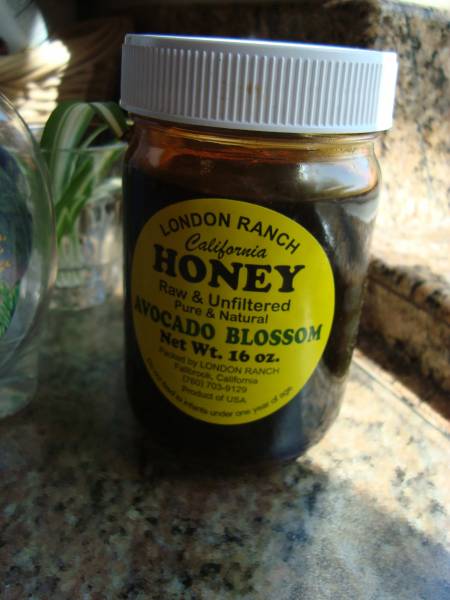 I've been saving on using parchment paper lately and really enjoying loading my loaves without it..I just sprinkel regular flour on my wooden paddles and a little on top of the loaves before, turning them onto the paddle.  I managed all 5 loaves with none sticking.  First using my larger paddle, placing a loaf and then the smalled paddle to place the next one side by side.  Making pizza's has really helped me practice getting my loaves off a floured peel.  I suppose you could use cornmeal, semolina to do this also..but I don't care for the way they burn and are a bit messy on my stones on in my wfo.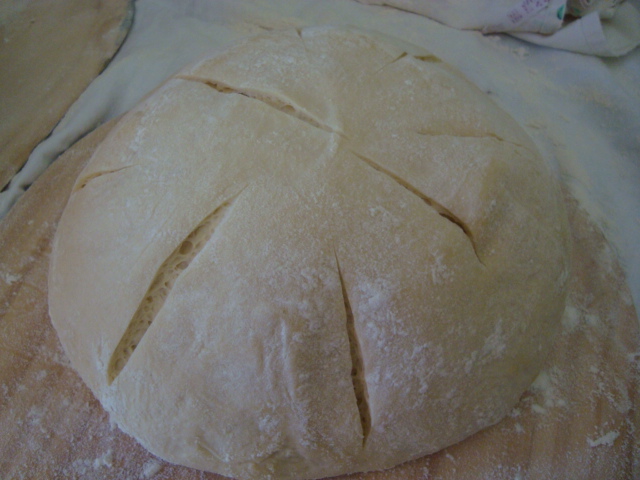 I should have let the steam out my oven before snapping this photo : ) I've been placing my microwaved hot 
             towels in those saved pans from purchased pies.  They work great and I don't have to worry about messing up
             any of my loaf pans or pre-heating them..they go in once for pre-steaming and come out after final steaming still
             steaming like crazy.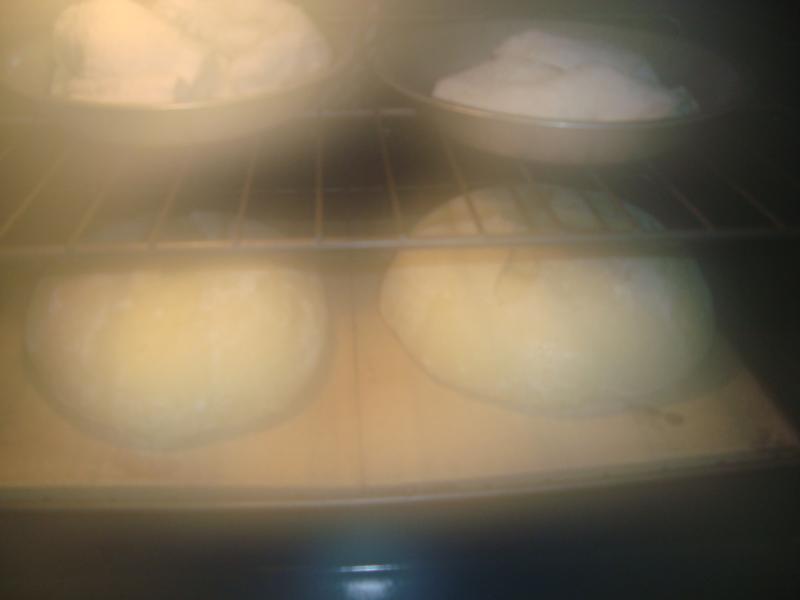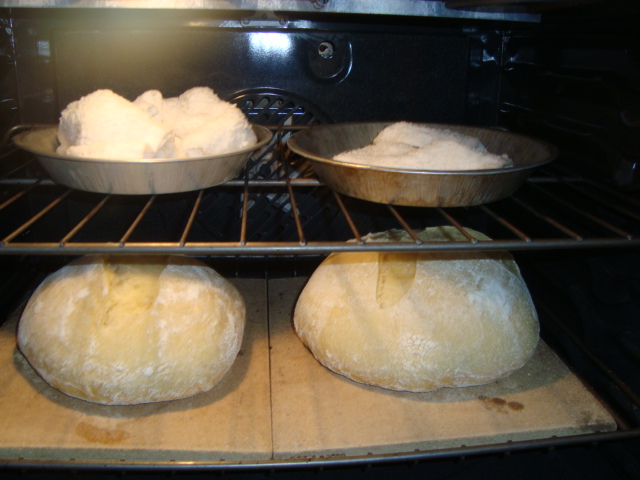 Not a very good slash.  But I loved the color of these Durum loaves.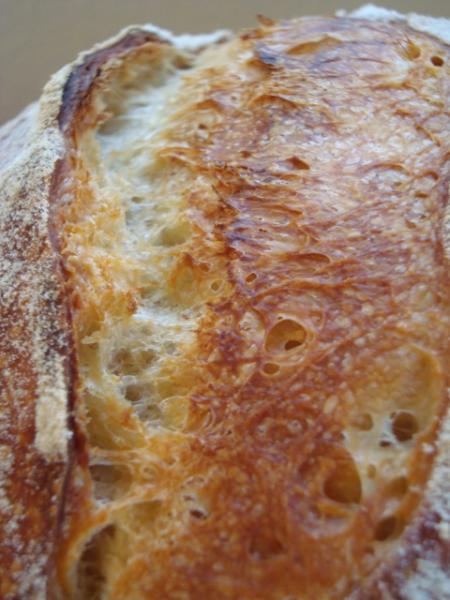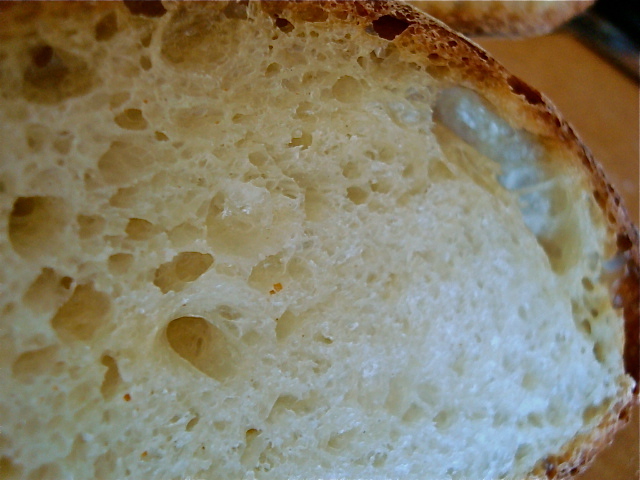 Sylvia