My Country Sourdough with Roasted Caraway Seeds
It's a stunning morning with gentle early winter breeze. I could see the tips of my tall bamboo shrubs waving in the yard out of the window in my tea room. Years ago when I was working, racing to the airport on Friday afternoons to see family, rows and rows of bougainvillea that lined the expressway to the airport would dance as my taxi flew by. I used to count the waving bougainvillea, as do I now with the bamboos against the bright blue sky.
What do I bake on this early winter morning? I feel like something that would add some heat, some aroma.
Six months had gone by since my last post. My son is in the middle of his freshman year in University and loving it. My daughter is in her third year and her path is more and more clear to her. Such beautiful kids they are.
I had been busy with a project in Taiwan but now that project has come to a fine completion I will expect to stay in Australia more – and bake more? I hope. I missed my sourdough.
How the aroma of roasted caraway seeds crept into my senses I don't know. The winter? The crackling wood in the fire at night?
It was as it had promised: The aroma that was in my head when I was in Taipei was singing to me this morning in my hands.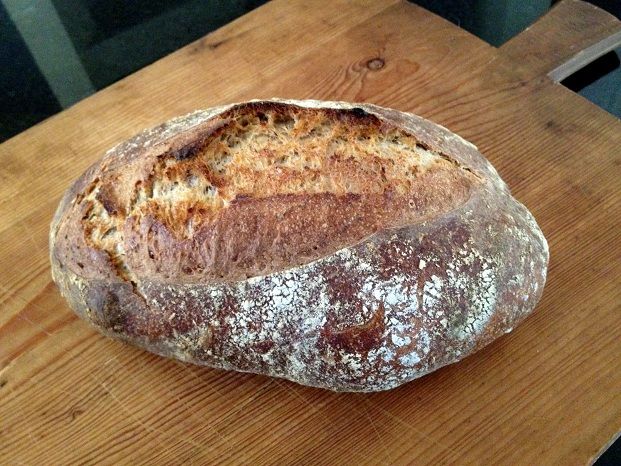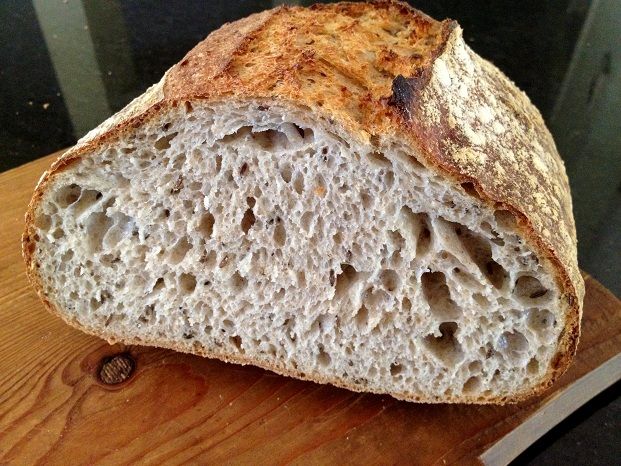 My formula: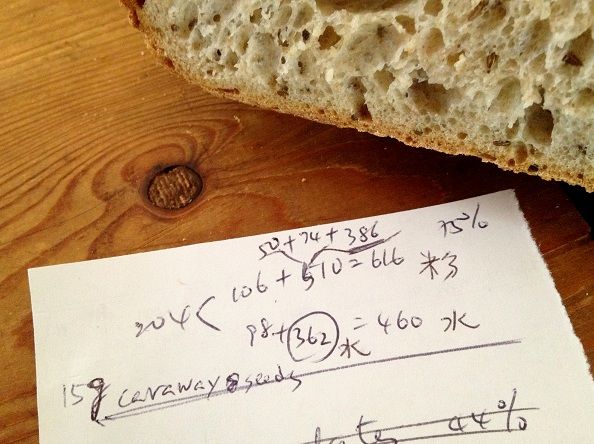 204 g white liquid starter (at 92% hydration)
48 g rye flour (8% bakers percentage)
74 g spelt flour (12% bakers percentage)
386 g bakers flour
362 g water (75% overall hydration)
15 g roasted caraways seeds (2.4% bakers percentage)
13 g sea salt
I promised my sisters to make Taiwanese pineapple tarts for them the next time I come back again. The sun coming through my bay windows in the kitchen cast beautiful shadows of trees growing on the side of the house; but I am scared to have to open the pineapples – the Queensland pineapples are so sour….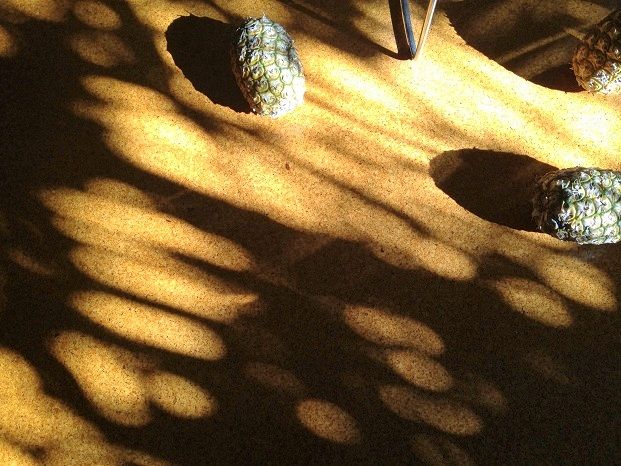 I would like to share some pictures of a tea garden restaurant that I went to with my sisters in Taipei this last trip back there. The pictures below are in a reverse order: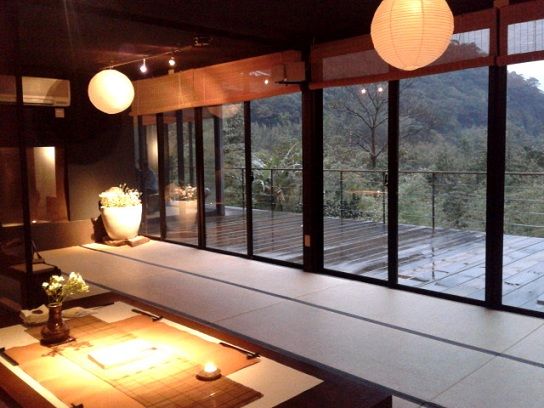 Drinking tea is for me as much a mental as a physical affair. Tea and sourdough are an unlikely combination I know but both I love. I have a book called "Listen to the Materials" and a book about the purity in (building) materials. I find similar qualities in the beauty of both building materials and raw food ingredients when they are treated with respect. One day I would like to write about it.
Shiao-Ping