I've just returned home from a highly memorable and breathtaking three weeks in Ukraine. I love travelling, and whenever possible, I try to take my time and move along at a relatively slow pace. Instead of rushing through cities and catching the main tourist attractions, I find it frequently much more interesting and memorable to move slowly through a country, taking the time to see how they go about their daily lives, take the same buses and trains that they do, and get a grip of the atmosphere and the day to day life in the place I visit. I've long had a fascination with European history, culture and society, and particularly that of Eastern Europe and what was the East bloc. Inspired by previous journeys through Romania, Hungary, the Czech republic and Slovakia, I had mapped out a similar trek through Ukraine for 2012.
I spent three weeks travelling from Kiev to Lviv and on to Odessa, the Crimea and Kharkiv before returning to Kiev. I arrived in Kiev on Friday April 13, the start of the orthodox Easter weekend. This was a lovely time to spend in the city, and there were large crowds attending services and visiting the many cathedrals in the capitol. Particularly moving was seeing the large crowds of people - children, elderly, young couples, friends; people from all age groups and all layers of society - flocking to the cathedrals on the first day of Easter. All carrying their own basket with traditional bread and bottles of wine. Below is a photo from just outside the Church of the Assumption in the Kievo-Pecherska lavra complex of Kiev.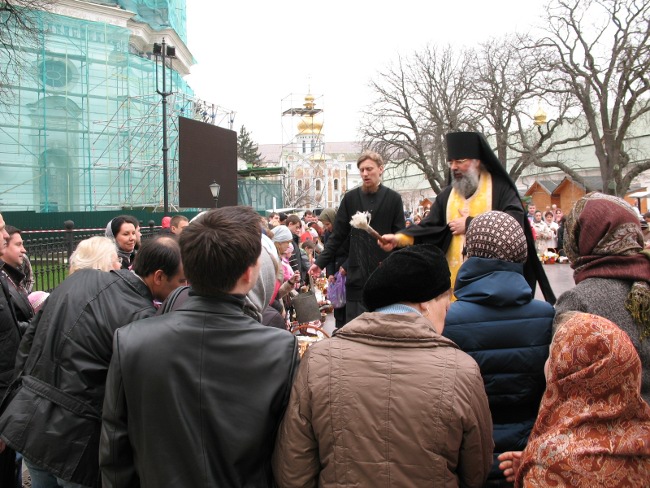 On my return to the city centre from the Lavra, I bought a
paneton
from a small bakery. The crumb was a lovely light golden yellow and feathery light. Some dried fruit and a sprinkling of crystal sugar on top made for a delicious afternoon snack.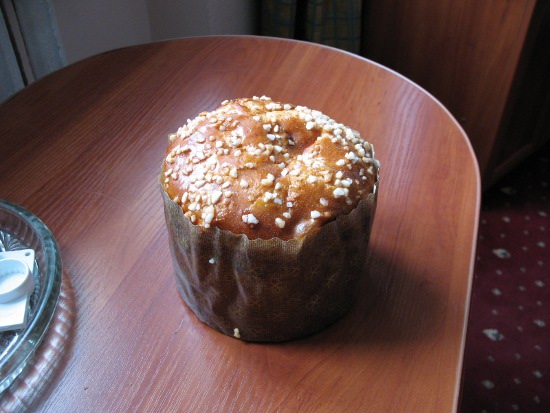 Coming from a largely secular society where religion and the respect for religious celebrations is dwindling, I was fascinated by the spirituality and the fact that both young and old came together to mark the Easter celebration.

While staying in Kiev, I also participated in a day trip out the Chernobyl and the ghost town of Pripyat. Below is a photo of the ferris wheel in Pripyat.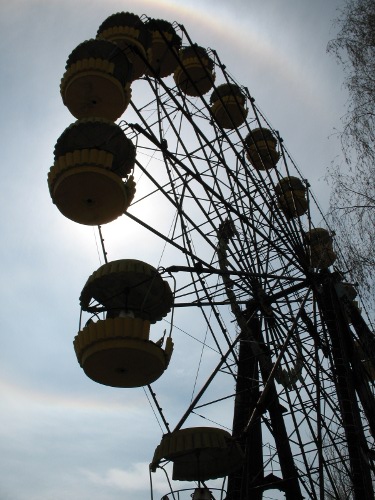 Walking around in Pripyat, surrounded by apartment blocks, trees and rusted billboards and only hearing the sound of wind in the trees and the song of birds was haunting and unreal, and reminded me somewhat of the post-apocalyptic scenes told by Cormac McCarthy in "The Road". I understand that the Ukrainians themselves in general have mixed feelings about Chernobyl turning into a weird tourist attraction (something I perfectly understand), but I still found it enlightening to participate in the trip north to the scene of the accident and learning more about what happened during that decisive period back in 1986.


From Kiev, I caught a plane to Lviv - a wonderful and elegant city close to the Polish border.


A wonderful city full of art, grand architecture, open squares and cobblestone streets. Definitely a bit rough around the edges, but if anything, that simply added to a slightly romantic sense of decay and authenticity. A great city to walk around in, enjoy a central European cafe and pastry tradition (some of the cake slices to be had in this town rivals the best of Budapest IMO), and a wonderful countryside.


An overnight train ride brought me to sunny Odessa.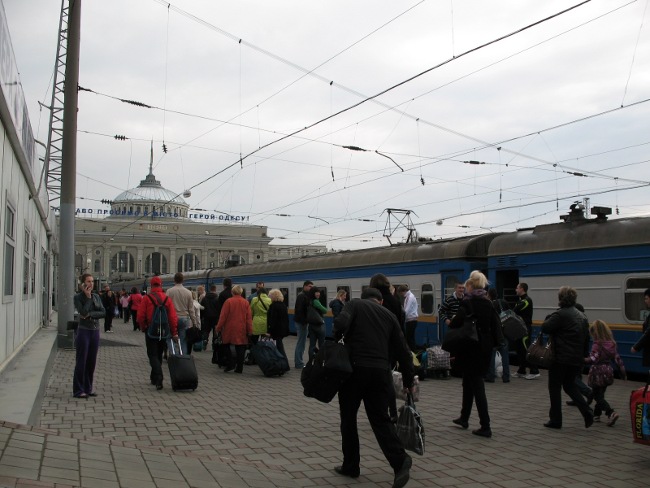 I spent three nights here, enjoying the beaches of the Black Sea, some great parks and a bustling and energetic city that never really sleeps or slows down.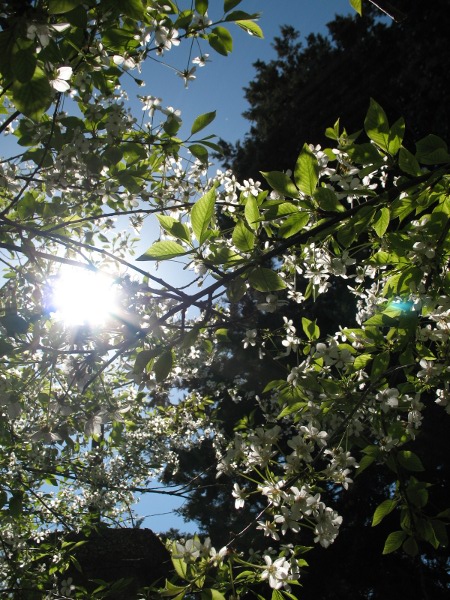 Mark Twain said about Odessa that "there were no sights to see and that the best thing to do is idle about and enjoy oneself." I do think there are some lovely sights not to be missed, including the famous Potemkin stairs, the peaceful, well-kept Primorsky boulevard and the busy seaport itself, but the city is great for idling about and general enjoyment. Oh, and they sell terrific ice cream here, no doubt about that.


Another overnight train ride brought me to Crimea, where I spent four days based in Sevastopol under a scorching sun, close to eclectic Soviet beach resorts and fascinating landscapes that in places reminded me of the Calanques outside Marseille. Sevastopol made for a very convenient base from where I took old marshrutka buses to neighbouring areas, including Yalta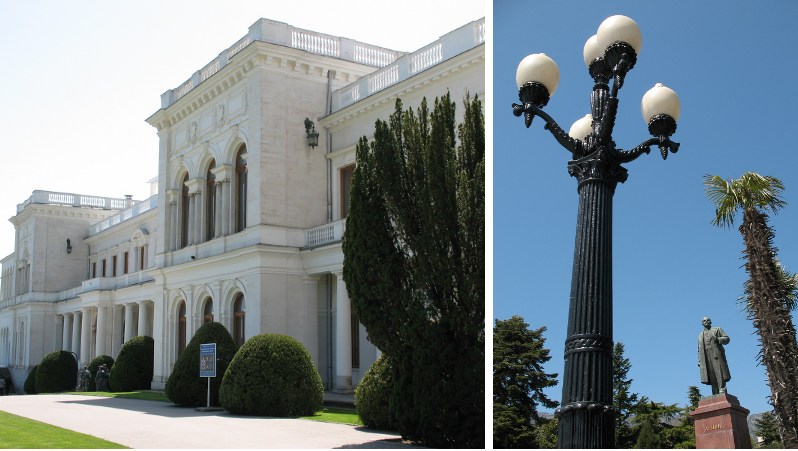 (above is the Livadia palace in the western suburbs of Yalta, the site of the famous 1945 Yalta conference, and the seaside Lenin statue in Yalta. Lenin is now facing a McDonald's; I wonder if he ever thought that McDonald's could be the ultimate consequence of the NEP...), the old Crimean Tatar capitol of Bakhchisarai (here a shot of some cliffs on the outskirts of the city):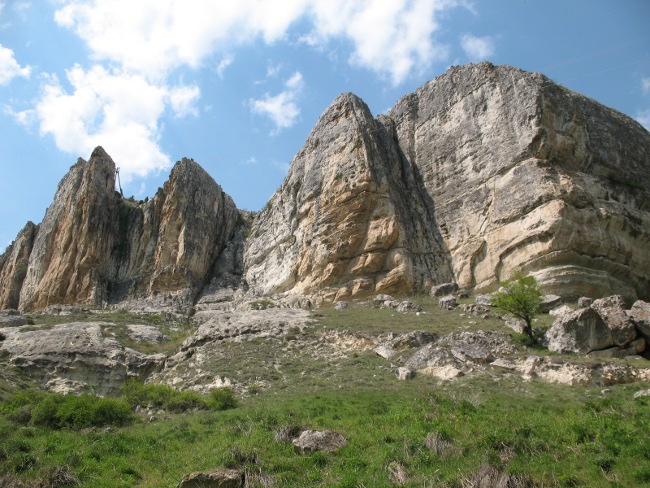 and Balaclava.
An overnighter from Sevastopol brought me to the sprawling city of Kharkiv, in the north-east of the country. The city suffered particularly hard during the famine in 1932-1933 and again during WWII; Kharkiv was occupied twice by the Germans, and few original buildings remain. However, the city has managed to fuse the new with the old, and a sizeable student population means that there's always something interesting happening.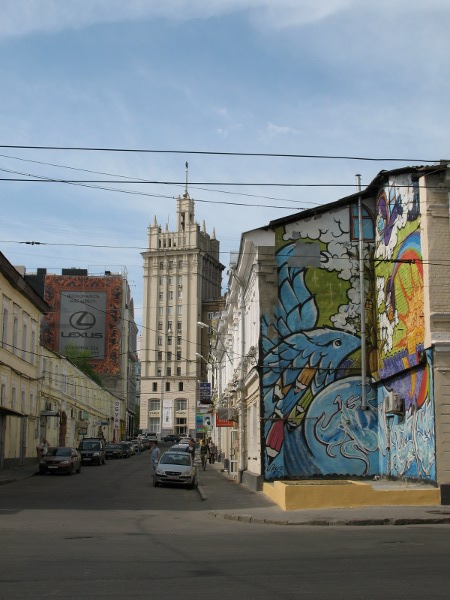 As in most Ukrainian markets, the Kharkiv central market had a glorious display of pork cuts to be had for a very reasonable price.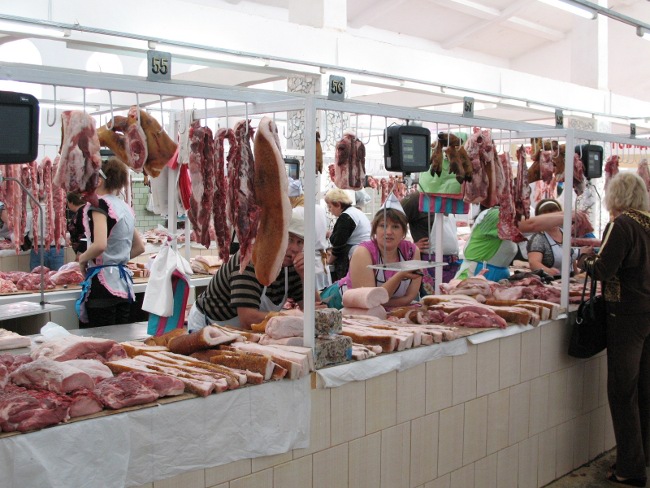 While there, I sampled some varieties of the (in)famous salo; pure pork fat cured with salt and spices, not unlike bacon, and sliced thinly, typically served with cloves of raw garlic, slices of toasted Borodinsky rye and a sprig of parsley. Absolutely delicious and a true celebration of everything great about pork.


From Kharkiv, I rumbled on back to Kiev - below a night time photo of the Maidan Nezalezhnosti (Independence Square) in Kiev.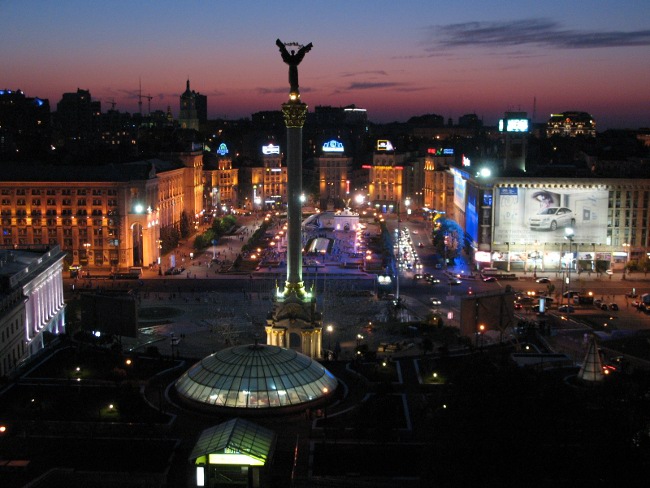 The opera and ballet in Kiev is certainly world class; I was fortunate enough to catch performances of both Carmen and Swan Lake, and though I'm not that familiar with ballet, I was gripped and utterly fascinated by both performances. An Easter oratorium in the Kiev philarmonic was also stunning.
The memories and impressions from the trip are still very fresh, unsorted and raw, and I'll need some time to sort through my thoughts, feelings and photos. Old, vibrant cities, natural beauty, spirituality, breathtaking landscapes and a fantastic cultural tradition are some of the impressions I take home with me, but also disturbing pictures of poverty, injustice, social and economical differences and a people that has suffered hard for so long in modern times. Although the language barrier is not to be underestimated, I still felt a connection with the people while I was there; people that are deeply spiritual, emotional, humble and sincere. I hope to go back later this year, to explore some more inaccessible areas to also get a glimpse into what life is like in the rural heart of Ukraine and old-time Europe.


I brought some souvenirs back home to friends and family, and for myself I bought some bread pans from a seller on the central market in Kharkiv: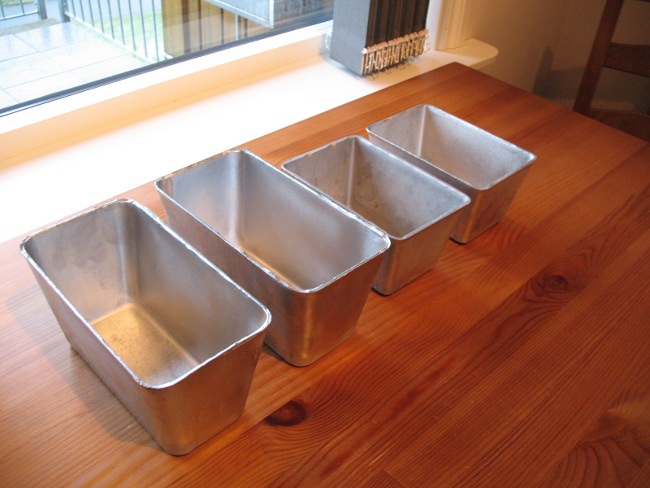 For ages, I've been looking for tall pans like these, so I was thrilled when I saw these as I was making my way out of the pork section of the market! When I got back home, first thing I did was to unload my backpack and then get my starter out of its three week hibernation so that it could make me some bread again: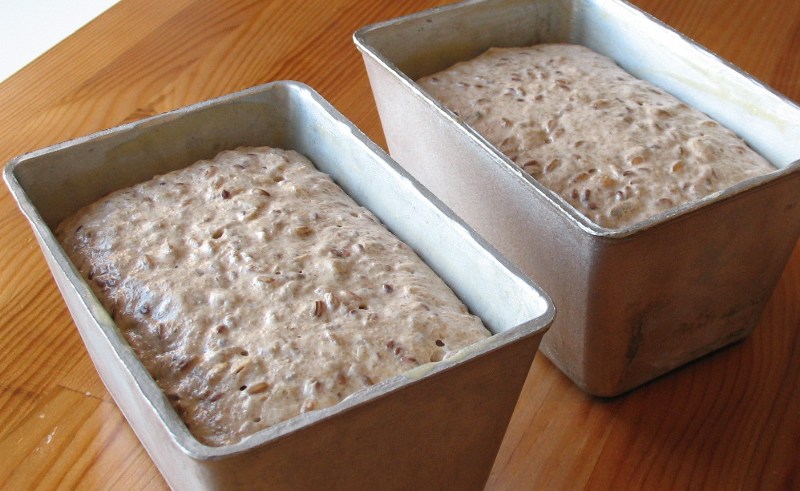 The two loaves turned out very well I think (at least for an improvised dough), simply made with rye flour, toasted sunflower seeds, boiled whole rye berries and flaxseeds.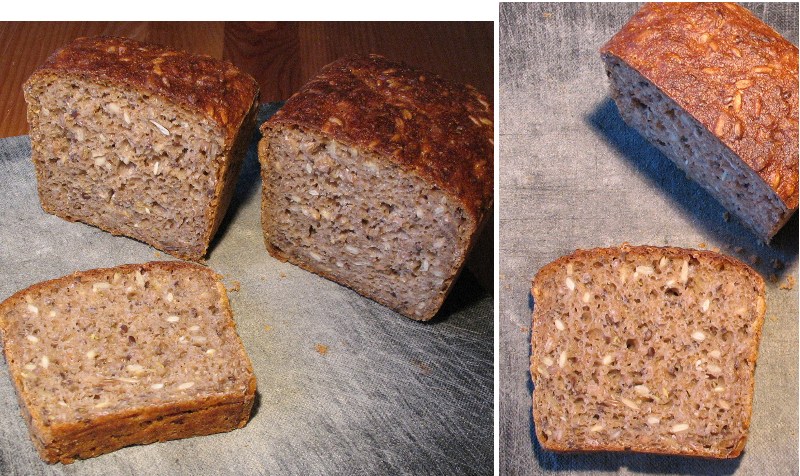 Perfect for the Ukrainian cheese and canned fish that found its way back to my place.