Bakers from Mexico in 1930s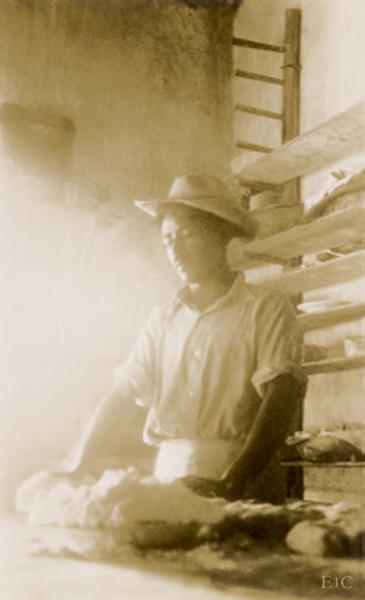 I haven't been baking lately because I'm on a health regimen (for three weeks!) under which I have to jettison all joy-inducing things like wine, bread and cheese, to name just a few. All self-imposed, I'm not ill, just trying to be healthy. So I haven't been as active on the site, but I've been cheering you all on from the sidelines. It's funny, I've done this regimen quite a few times before and don't miss eating bread as much as I miss the process of making it!
Anyway, I'm working on a project of cataloging and repairing some photographs my mother took way before she was my mother, while she was living in Mexico City in the mid 1930s. Her name (later, after marriage) was Eleanor Ingalls Christensen. She had just graduated from Wheaton and would go on to do graduate work in fine art at Radcliffe, and in between took a job tutoring the children of an American couple living in Mexico. She took many wonderful photographs while living there, and now that she's gone I love looking through them. I'm trying to get an album of them ready to honor her memory on Mother's Day (will also try to even out the variation in overall tone; they have aged differently from one another). I thought you 'TFLoafers' might like to see some of the ones related to baking, so I'm posting them here. The one at the top I have framed and hanging in the entrance to my kitchen. It's my favorite.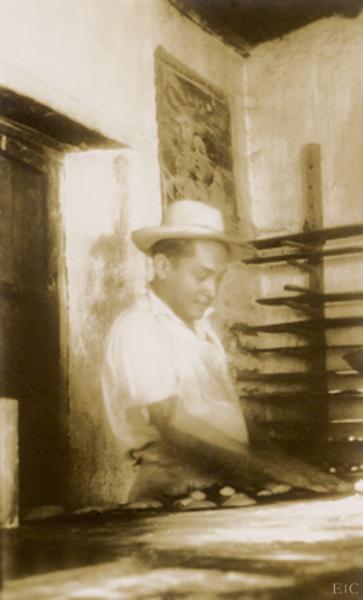 Below: "The tamale maker."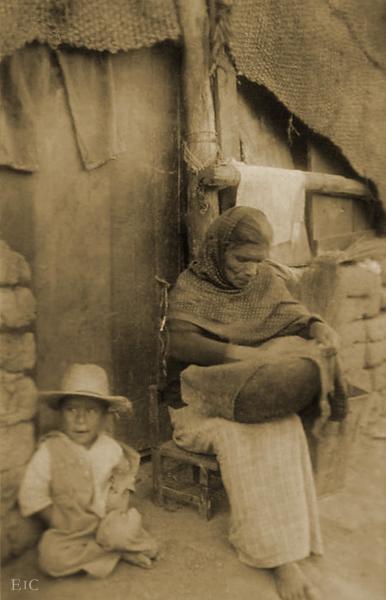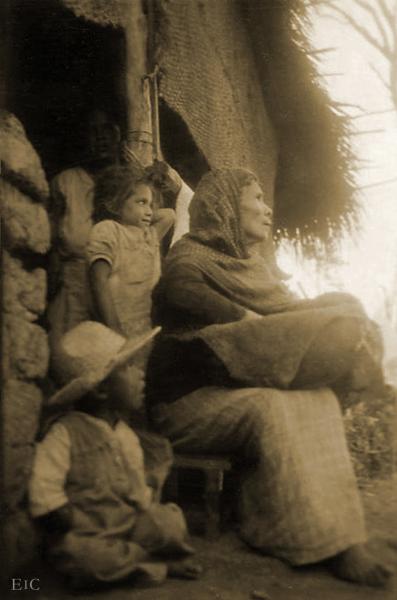 Below: This appears to be a wood-fired oven.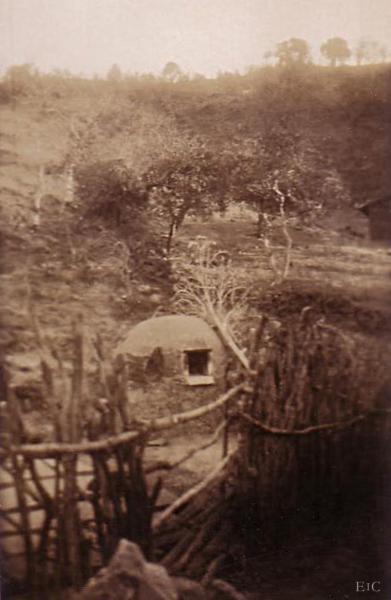 And this one just because I like it: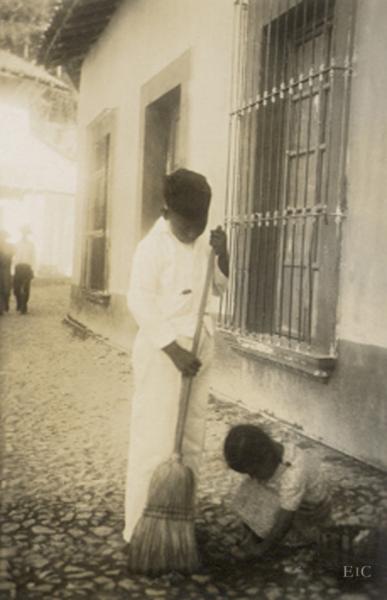 Happy baking to you all!
Janie