Experiments w/e 22/04/2012: SF Sourdough, Fruitless Panettone
This week I have cooked up a couple of breads to test my skills using my powerful sourdough and 00 flour.
Sourdough / Natural Leaven:
I spent a few days refreshing this firm starter for the panettone. Feeding 4 times a day, every 4hrs.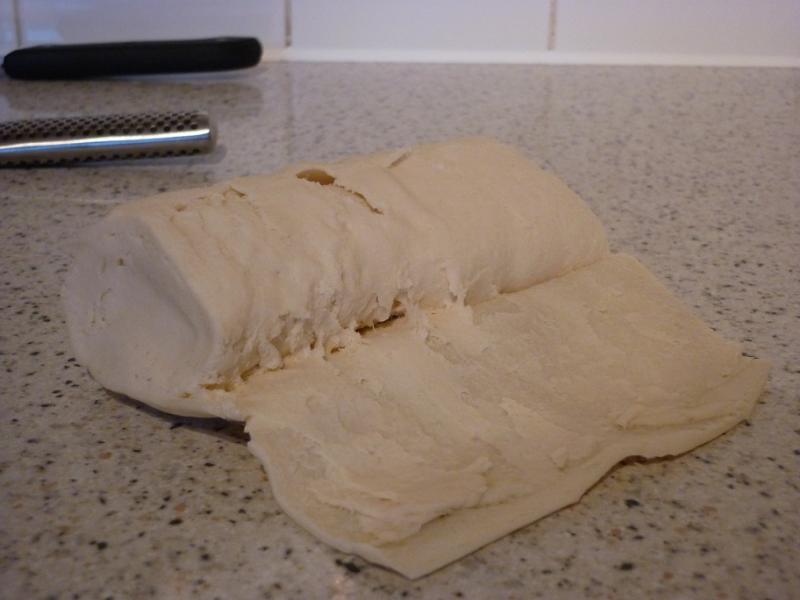 San Francisco SD:
 I converted my firm natural leaven into a 70% hydration starter and fed a few times, keeping at 28-29C. At the end of fermentation it was quite soupy. From this I made a 60% hydration dough.
This was the nicest all white sourdough I have ever tasted! Crisp and yet chewy crust. Delicate and smooth flavour. But unexpectedly just a hint of sour.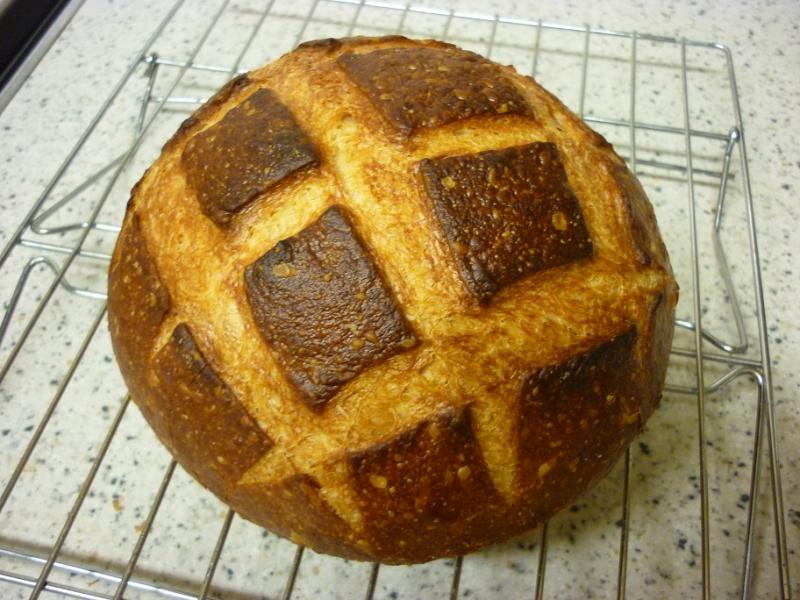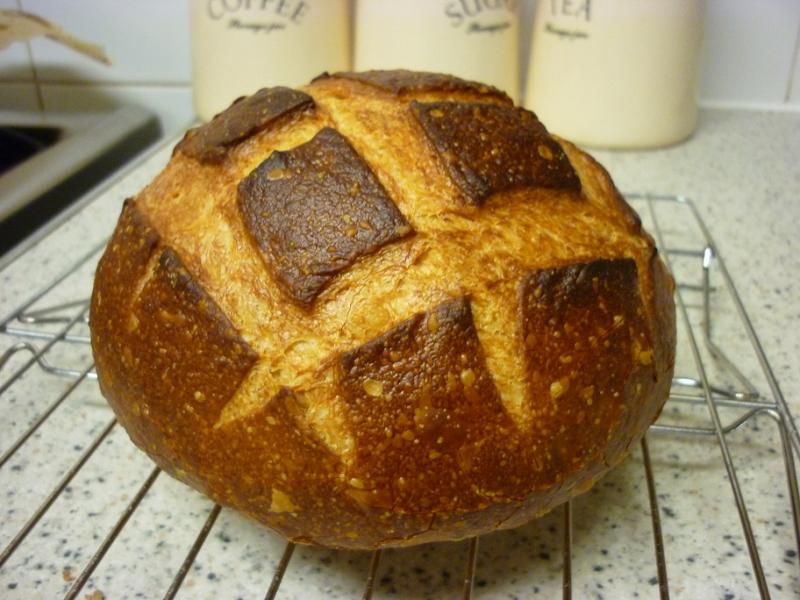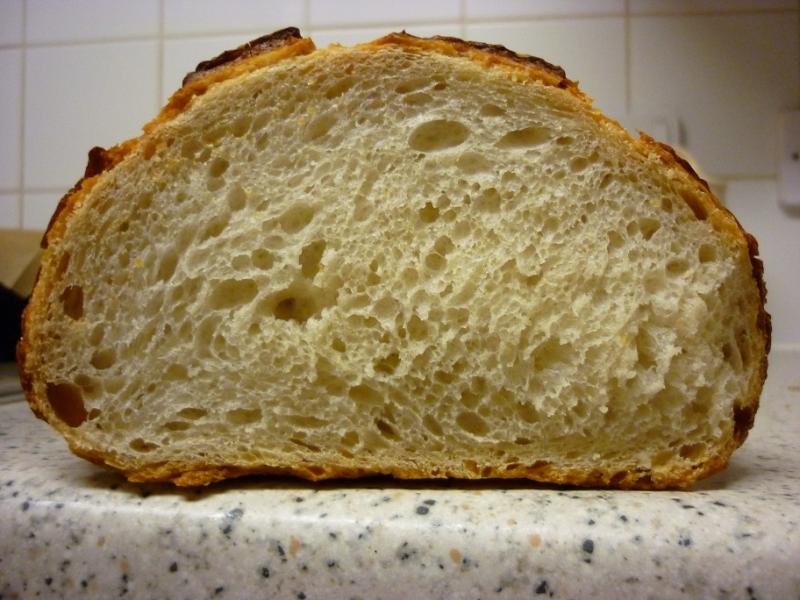 Fruitless Panettone:
Beautifully yellow, soft, light and shreddable crumb.