Panesiglio Aversano - Lemon Currant Buns
This is my version of Carol Fields lovely currant buns from her book 'Italy in Small Bites'.
The buns are especially delicious because of the way the lemon zest is infused into the milk, lots of zest and I used my homemade candied lemon peel and fresh unsoaked currants. 
In place of some sugar I used honey and also refrigerated the  shaped buns for an overnight ferment for fresh baked warm morning buns.  
I made some changes to adjust for the extra hydration because of the 3 eggs and yolk used in her recipe..but all in all they did turn out tender and delicious.  
I plan on using the 'lemon buttermilk soak' in my favorite Hot Cross Bun recipe for Easter.  It adds just the right touch of  lemon flavor.  
The buns are not overly sweet or tart...just delicious and tender!  
Zest of 1/2 Organic Lemon, Pith removed
3/4 cup - 170g Buttermilk
Six hours before you plan to bake these little sweet breads, cut the lemon zest in half and score the surface.  Place into the buttermilk, soak 6 hours, drain and reserve the milk.  Finely chop the zest.  
I used fresh fine grated zest from an organic lemon instead of chopping the soaked zest.
SPONGE
2 1/2 tsps.  I used the Gold OIADY for higher sugar content dough
1 TBsp Honey
Reserved Buttermilk
100 g APBF
Stir in a KA mixer the buttermilk, yeast, honey, flour.  Cover and rise until doubled, about 30-45 minutes.
DOUGH
1/2 cup plus 1 TBsp Sugar
3 eggs, room temperature
1 egg yolk, room temperature
About 3 cups minus 1 TBsp. (400 grams) APBF
3/4 tsp. sea salt
9 TBsp. unsalted butter, room temperature
1 3/4 cups currants - I used a little less 
2 to 3 TBsp. APBF
1/4 cup Candied Lemon Peel
GLAZE
Egg yolk and milk or cream
Stir the sugar, eggs, egg yolk, and reserved lemon zest into the sponge.  Mix in the flour and the salt and stir until smooth, using the paddle of the electric mixer.  Beat in the butter, 2 TBsp at a time, and mix thoroughly until the dough is smooth and velvety.  Change to the dough hook and knead for 4 minutes.  The dough should be velvety, smooth, and soft.
First rise
Transfer the dough to a buttered bowl, cover well with plastic wrap, and let rise until doubled.  Thirty minutes before you plan to shape the dough you can soak your currants in tepid water.  
Filling and overnight proof
Drain the currants well, pat them dry, and toss them with the 2 - 3 TBsp. flour.  Flatten the dough on lightly floured work surface and spread the currants and candied lemon peel on the surface.  Gently roll up tucking in the sides.  Let it recuperate for about 5 minutes.  The dough into 12 to 14 pieces and shpae each into a ball.  Place into parchment lined buttered pans.  Let rise until puffy and half doubled.  
I covered with plastic bags and placed overnight into the refrigerator.
Preheat oven to 400F.  
When ready to bake.  Brush with egg yolk and milk glaze.  Bake about 18 to 22 minutes until well browned and golden.
Another Use for my B&T Proofer..  Dry setting   - Speeded up making my candied lemon peels by 'One' day instead of 2 days!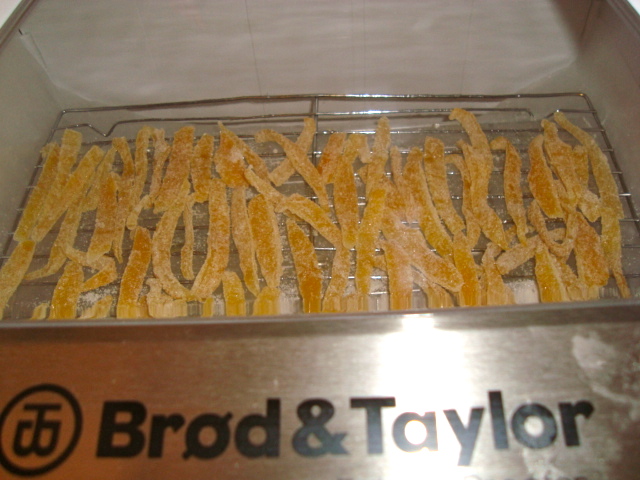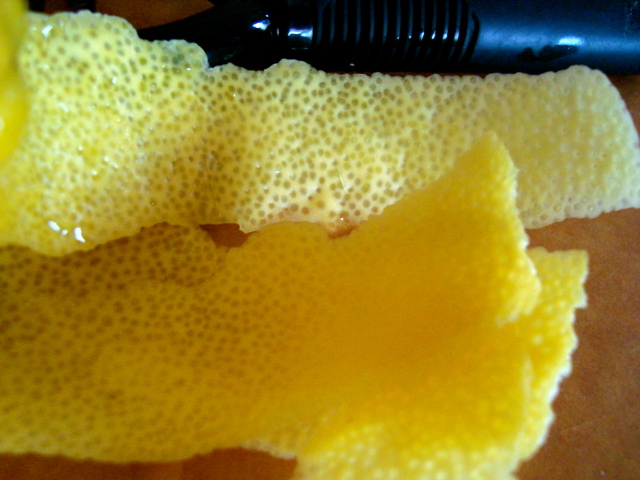 I forgot to score my zest...but I give it a twist over the buttermilk.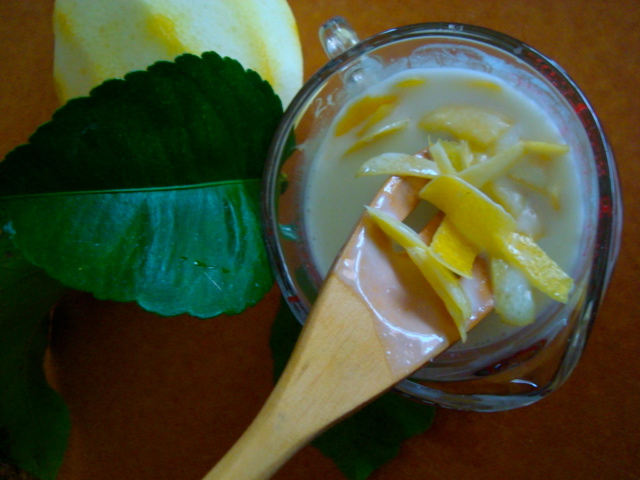 I baked these the morning of my Birthday before leaving to celebrate with family.  What a beautiful day!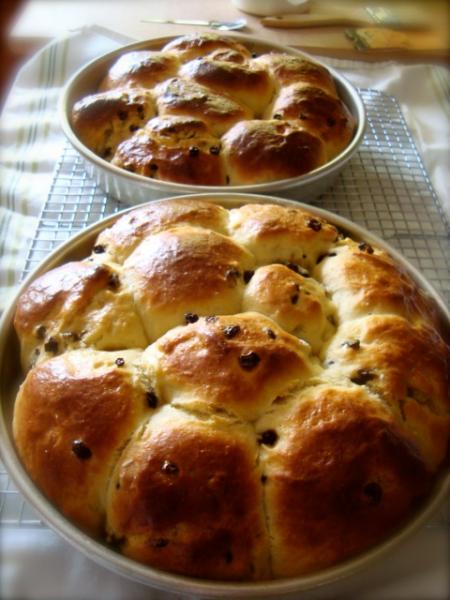 Wonderful topped with my homemade Lemon Curd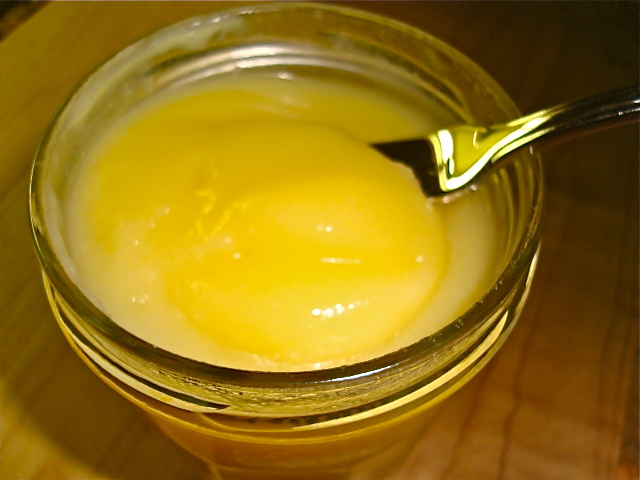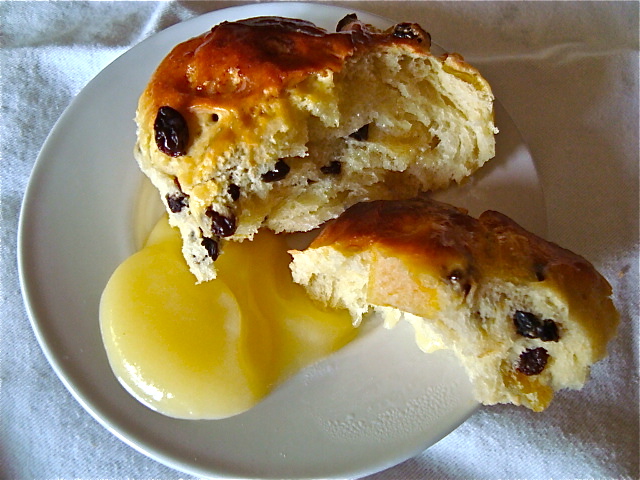 Sylvia