Buckwheat-Pear Sourdough with Pear Hard Cider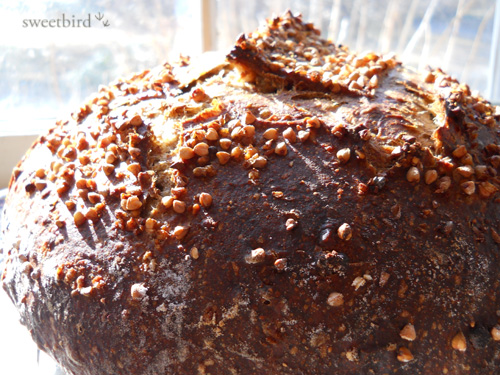 I was starting to feel morose as I watched my last bread, http://www.thefreshloaf.com/node/27700/buckwheatapplecider-sourdough, dwindle down to nothing, so I knew I had to make another one right away. I adore that bread! I thought it would be fun to try a Buckwheat-Pear variation, and since I needed to pick up some more hard cider, I decided to see if the Woodchuck company in Vermont made a pear hard cider. I was delighted to see that they do. (And not only that, but they also make a raspberry hard cider -!!- so I may be dreaming up some way to try that out.)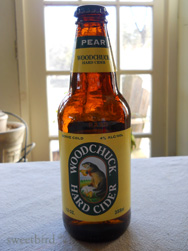 I also picked up some organic dried pears, then started my liquid levain that night and baked the next day. I used the same local raspberry honey as I had done in the Buckwheat-Apple loaf.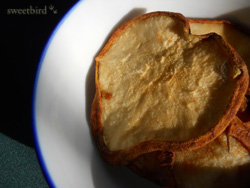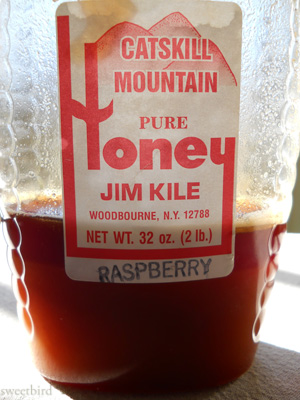 I followed the same formula, simply substituting the pear hard cider for the apple hard cider and the dried pears for the dried apples. The only thing I changed was to make sure to dice the pears into smaller pieces, as they seemed to have more heft to them than the apples, and I thought large peices might be hard to chew.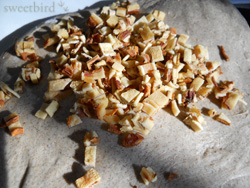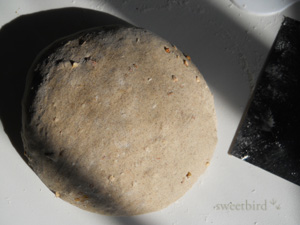 Also, I used KA bread flour, which I had neglected to do the last time, and it gave the dough and the final loaf more integrity. Since buckwheat is a very weak flour it needs a boost from stronger flour; the vital wheat gluten is added to this formula for the same reason.
I had an appreciative audience while I worked, my sidekick Bigwig: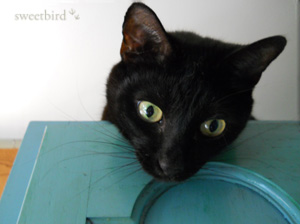 The house was filled with the same deeply wonderful aroma of roasting buckwheat when the bread was baking, and the loaf came out looking exactly the same as the other one, not surprisingly. I could hardly wait for it to cool so I could see what the difference would be in the flavor.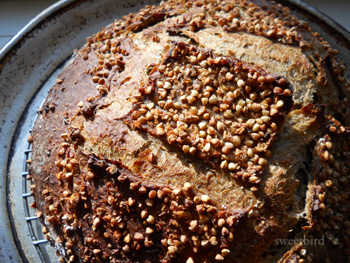 As it turned out, the differences were subtle, but definitely noticeable. The pear bread has a more delicate flavor, and slightly more natural sweetness. It's hard to pick a favorite -- I love them both -- but I would probably give the grand prize to the Buckwheat-Apple and the runner-up with honors to the Buckwheat-Pear. Either one is well worth having around, and the toast is a very, very, very special treat.
I'll submit this to Susan's yeastspotting: http://www.wildyeastblog.com/category/yeastspotting/
Happy baking to all,
Janie