February 3, 2012 - 11:31pm
I baked this bread yesterday evening.  Sliced it this morning and left for the day and most of the evening.  My grandaughters 20th birthday is Sunday and I had some shopping to do with my daughter after seeing my oldest grandson off to his rowing club race..it was a lovely day and I didn't cook...for a change.   When I returned.  Mike had eaten almost half the loaf.  He was probably starving, because he doesn't cook or maybe he really liked this bread...I'll find out tomorrow.  I tasted it and thought it was delicious.  I haven't had much time lately for baking and look forward to making this one again soon, using the bulghur wheat gives a lovely texture to this nice sandwich or toast pan bread.  This a keeper for nice wholesome sandwich house bread.  
The formula I used was only tweaked a little from the orginal...I tend to do that..  all was hand mixed.   
If you would like to see the whole recipe...it's written out very nicely on 'bewitchingkitchen.com' blog' or better yet..Rose Levy Beranbaum 'The Bread Bible' is an excellent bread book I highly recommend.
The proofed loaf is brushed with clarified butter before baking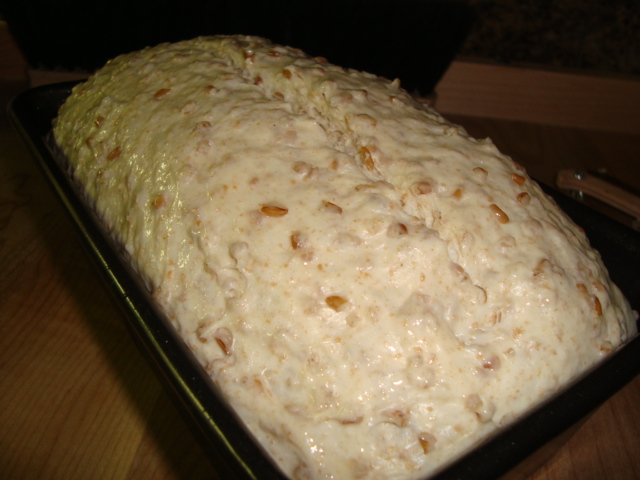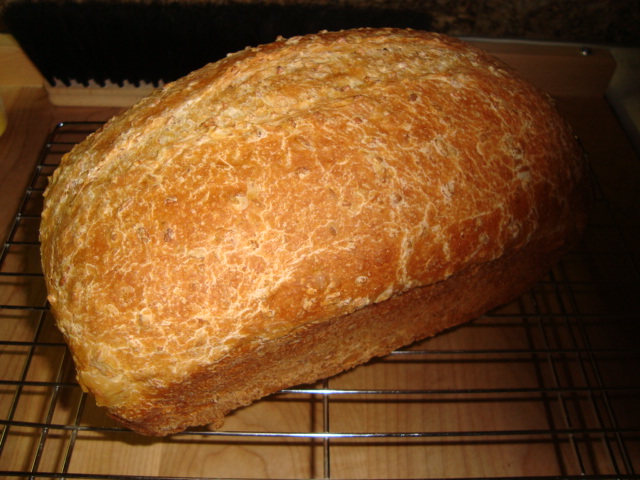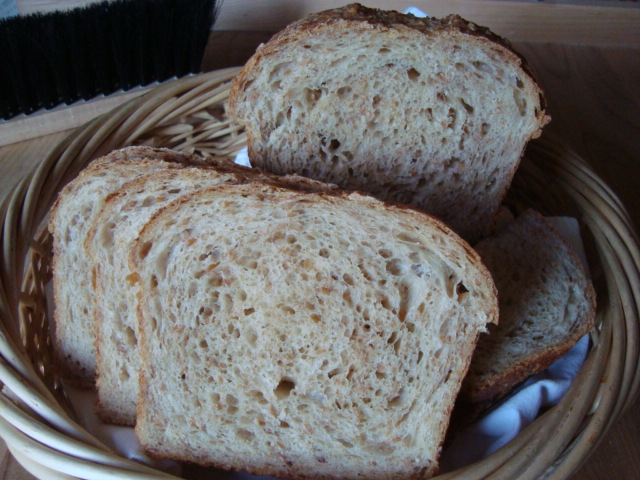 Sylvia