January 6, 2012 - 10:26pm
German Many Seed Bread from WGB
This bake was triggered by Karin's tease bake here. The recipe is from Peter Reinhart's Wholegrain breads. The bread is an enriched bread that contains lots of seeds, such as sesame, flax, sunflower, and pumpkin seeds (i used crushed walnut instead).
The Bread is also 100% Wholegrain, and contains Rye flour too. I mixed all the ingredients on day two ,but the seeds, as they tend to hinder the development of the dough. When the dough was coherent and moderately developed, i added the seeds and kneaded for a while longer.
Added by edit: I accidentally re-read the recipe again today, and found that it actually is 50% wholewheat as the biga is bread flour. So, my bake isn't really the transitional one in the book. Anyway, who cares? The bread was spectacular!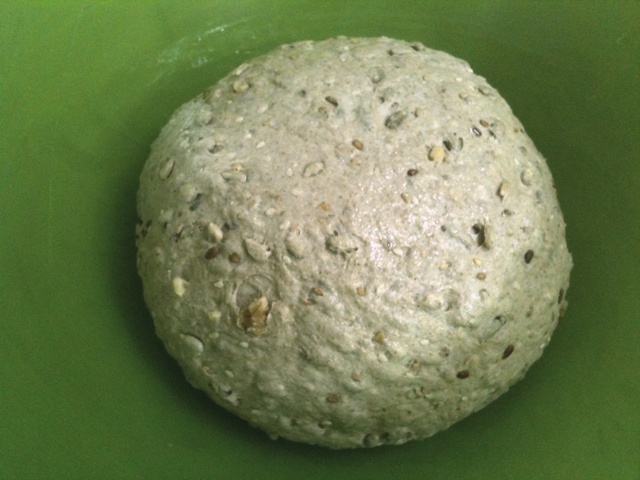 Obviously, i scaled a 1kg dough for a 1.2kg pan.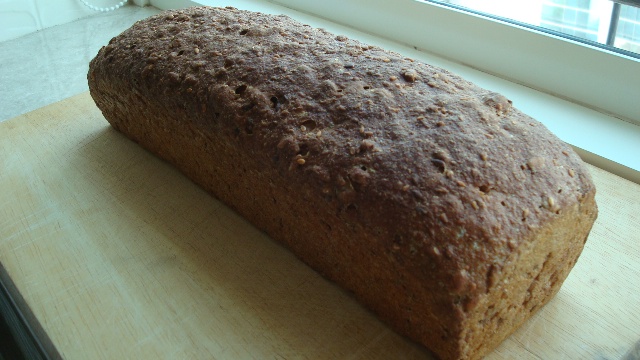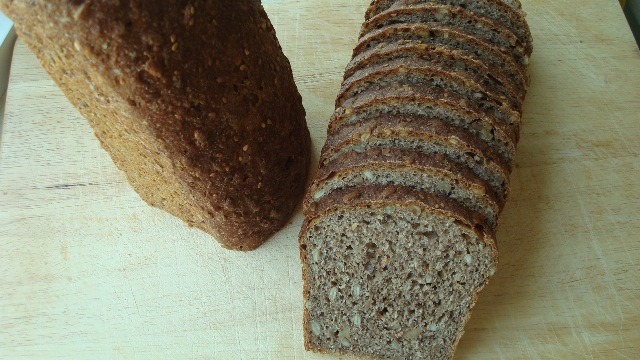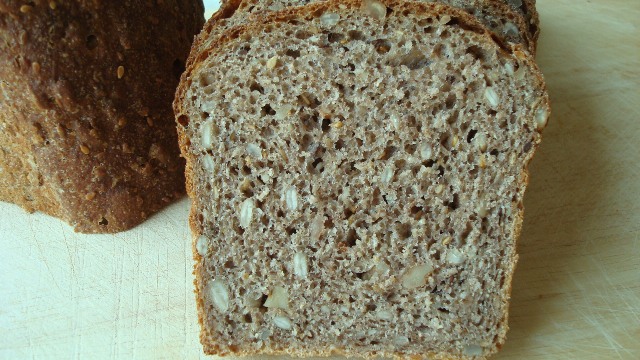 This Bread was SO popular with family, it was deemed to be the Best tasting bread i've baked!
To me, it was a really nice nutty bread, that is sweet, wholesome, and healthy. This is one of those breads that is best consumed alone, with no topping whatsoever, save for some butter.
This bread is extremely recommended! Thanks for the reminder, Karin!