November 24, 2011 - 4:30am
Balloon bread section - good or bad?
I am trying to find the possible cause for this balloon section in a batard loaf. It did not happen to me, but to some of my romanian readers, and I find this to be an intriguing subject to debate. I think the balloon shape is not a quality, but contrary, is unatractive and not to be wanted. Am I wrong?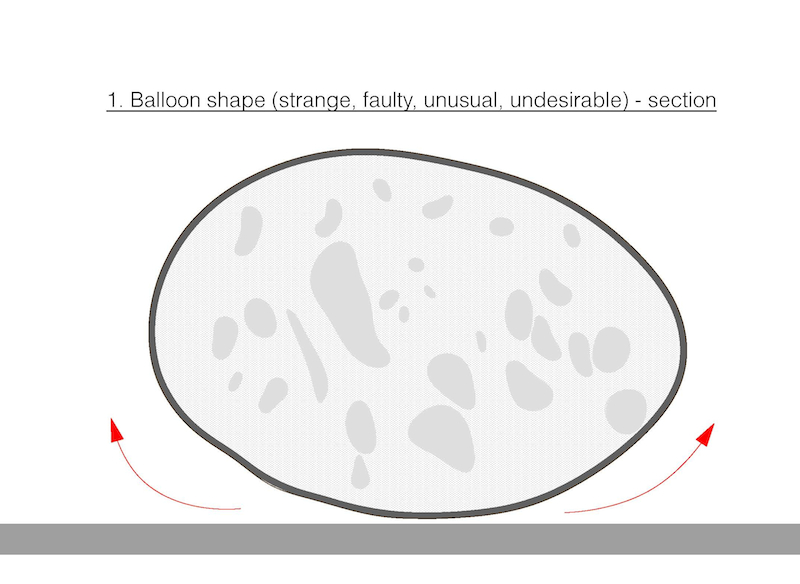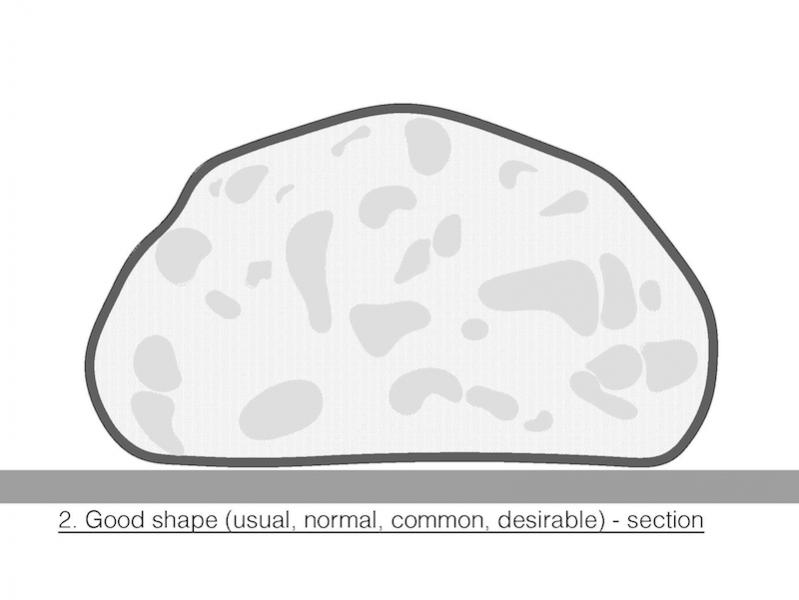 I tried to figure what are the possible causes for this particular shape and these are my own conclusions:
1) The upper skin on the dough is dryer and/ or thicker than the bottom part of the dough. Possible cause:
a. if the banneton is not completely wrapped in plastic, but covered only on the top (the top which will be the bottom of the bread)- the dough will dry in banneton and will create a skin,
b. excessive flour on the banneton, 
When the dough gets in the hot oven, it will swell from the part where the skin is moist and thin... in this case, the bottom.
(2) a certain technique of shaping the dough encourages this peculiar shape... can it be?!
(3) because of the characteristics of the oven / steaming method/ or because the baking stone is not hot enough ... I do not know exactly ... the dough placed in the oven forms the upper crust faster than the bottom, bottom which is still soft and wet, at which point the dough starts to rise from the bottom up. The top is rigid and will not allow the dough to swell.
(4) the scoring cuts are too small in length (not in depth) and the dough can't expand enough at the cuts, and therefore will expand from the bottom and will deform the section.
(5) a simpler cause, would be insufficient proofing
(6) if the batard is too long in lenght and too small in section, will create a tubular shape, because at the same perimeter, the circle has the biggest area.
Am I missing something? Am I right, am I wrong? Am I the only one intrigued by this subject?
I'm very curious about what you think.
codruta