October 14, 2011 - 11:25pm
Baguette tradition after David Snyder's formula
Last week I made two batches of baguettes, using David's formula for Rustic Sourdough Baguettes after Phillipe Gosselin.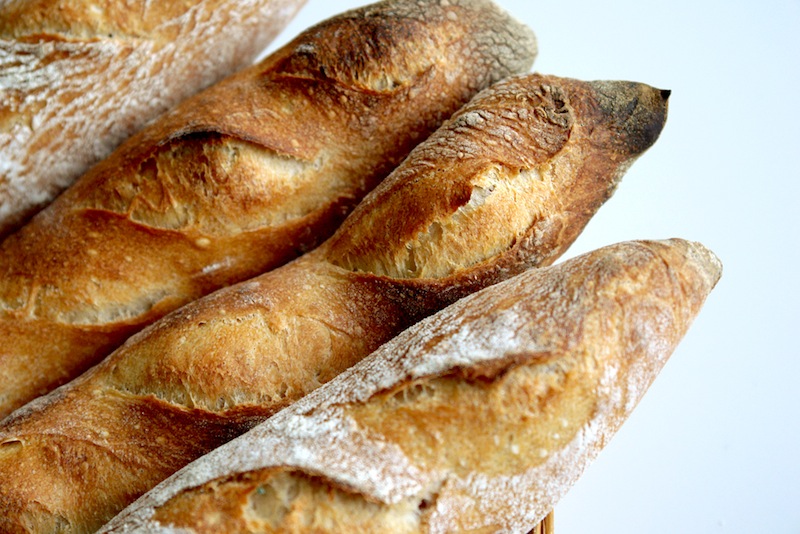 I am very pleased with the taste, though I admit the shape isn't exactly what I wanted. I couldn't shape them as David instructed (being put in front of the dough, I did not knew how to handle it withoud folding it), so I tried to shape them like I saw in Hamelman's video. The result is... well... it is what it is... not a beautiful classic baguette, not a beautiful rustic baguette, but for my first try at this formula, I'm content with the result. I followed David's formula, with one small modification, I put 235g water in the dough for autolyse, and next morning I added the rest of 40g water. I tried at first with 225g and the dough was very stiff.
Thank you, David, your formula makes some tasty baguettes. We (me and my boyfriend) had a chance to taste Gosselin's baguette in Paris in 2010 and we were kind of dissapointed. After tasting my baguettes, and my boyfriend said to me "your baguettes are way much better than Gosselin's.".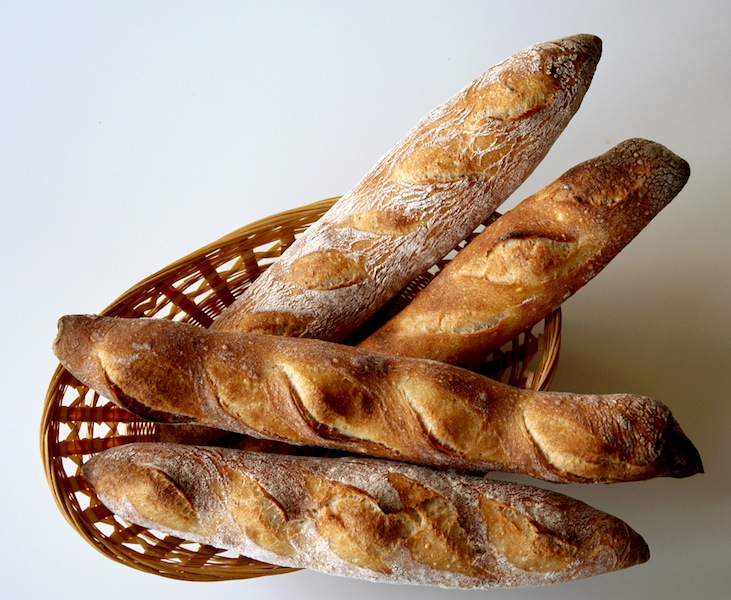 The ones without flour on them went in the oven right after shaping (it did not occur to me in that moment, that if I shaped them, I must let them proof). The floured ones got an hour of proofing.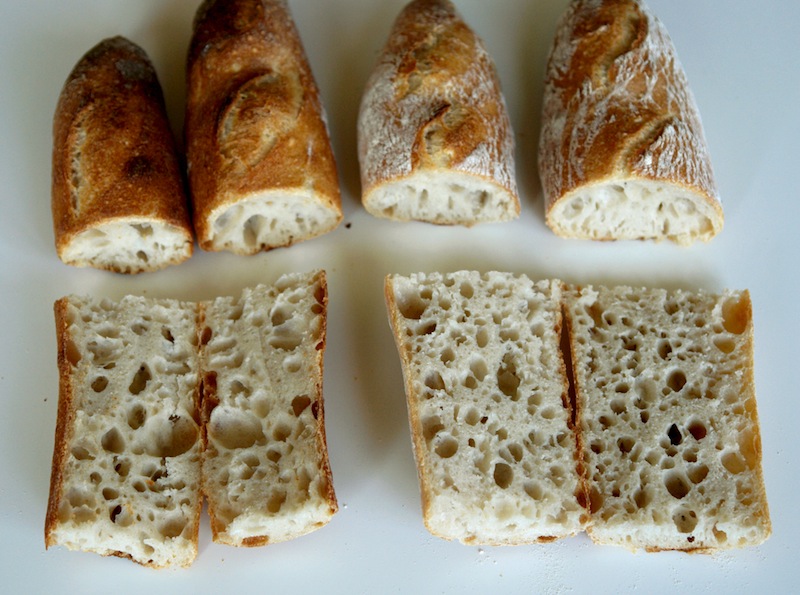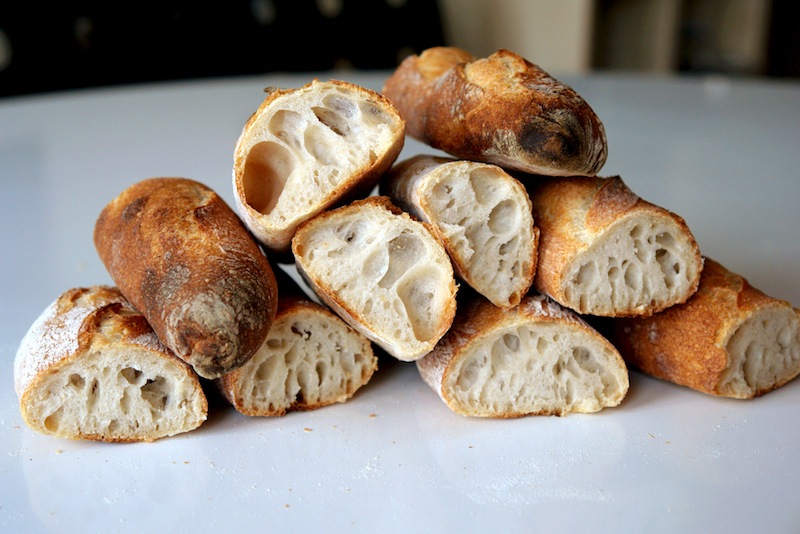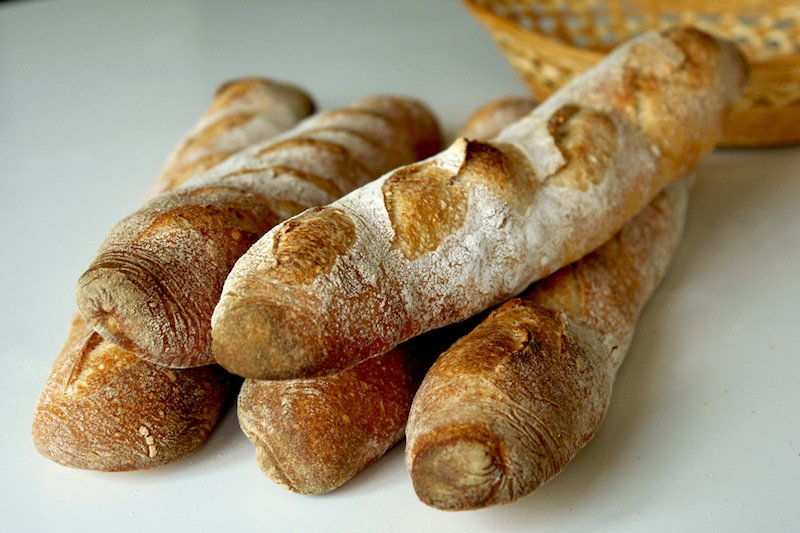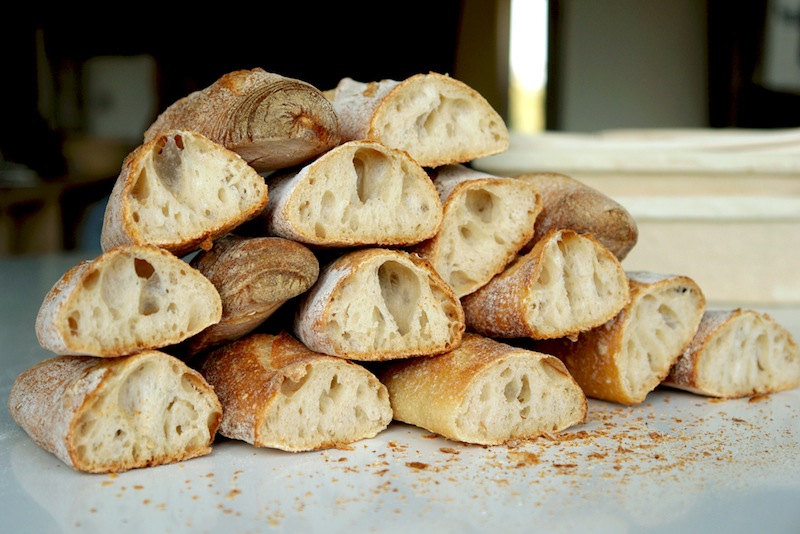 I wrote about tsese baguettes on my romanian blog, link here.
codruta