September 30, 2011 - 4:35am
Based on a recipe from cityhippyfarmgirl through Yeast Spotting:
http://cityhippyfarmgirl.com/2011/09/20/golden-light-rye-rolls/
I thought I'd give these a go.  I didn't have the malt flour, and my shaping is not quite up to scratch - so I went more for the rustic look and didn't do the rye wash.  Also I didn't have flaxseed so used linseed instead!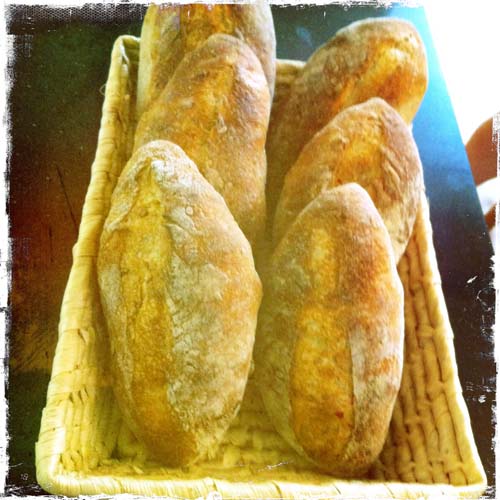 Recipe:
200g starter at 100% hydration (I did this as a preferment from starter to make sure it was lively after a week in the fridge)
250g strong white bread flour
100g rye flour
50g golden flaxseed
250g water
10g salt
Method:
Mixed all except salt for an autolyse of about an hour.  Quite a few S&F over about a 4 hour period - quite a sticky dough!
Cut into 6 chunks and roughly shaped for a 20min rest; shaped into batards (couldn't quite get the points from the original) and proofed for about 2 hours on a teatowel until well risen.  Bedtime dictated timing for baking - so I didn't really check if they were fully proofed.  10mins under a cover at 220C, then 20mins uncovered at 220C (turning once) - this felt quite long for rolls, but they are quite big!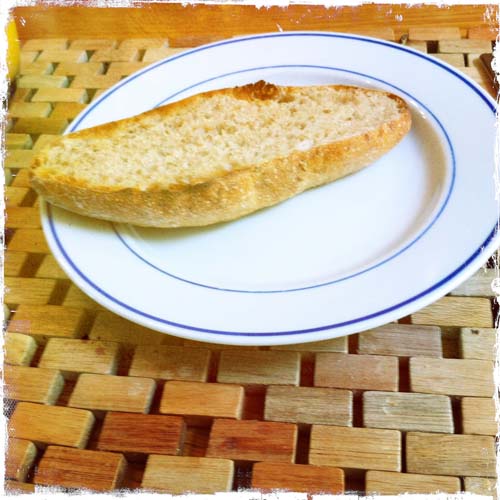 And - for those who would prefer to see the real colour rather than the jazzy iPhone photo: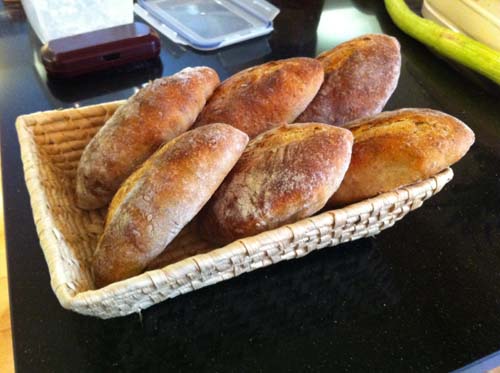 Toasted for breakfast - very nice flavour, "yum" said OH, "tasty - but a bit like a crumpet" (not too sure what this bit means!)
Would do again...