September 23, 2011 - 8:38am
Hello,
I had some extra time at the beginning of last week to bake some breads to enter in the fall fair.
The fall season is now here - so I thought I'd post this today - season's greetings everyone :^)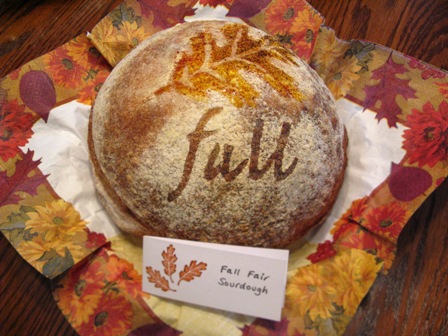 A sourdough bread, with the idea for the stencilled leaf and lettering coming from these beautiful breads
made by MC of farine-mc.com, and Chef Tess Bakeresse - thanks so much ladies!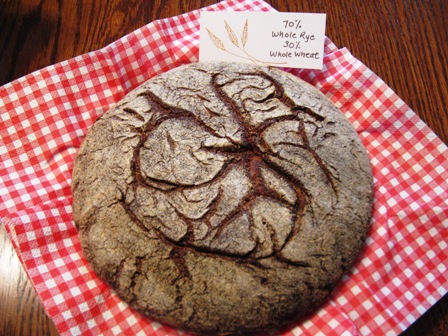 Mr. Hamelman's 70% Rye with a Rye Soaker and Whole-Wheat Flour, another lovely formula from his book!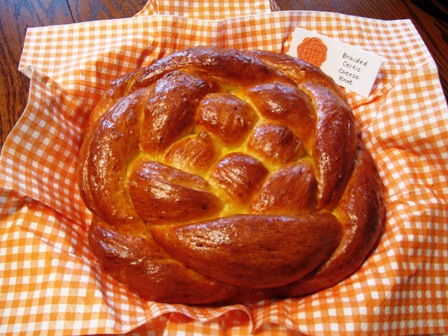 A braided yeast bread, using Larry's super Cheese Bread formula. This dough is really nice to work with for braiding, bakes up with such vibrant color and tastes fantastic. Thanks again, Larry - it was good to make this bread again!
The braiding instructions I found here; this bread was shaped with 4 strands weighing 200 grams each.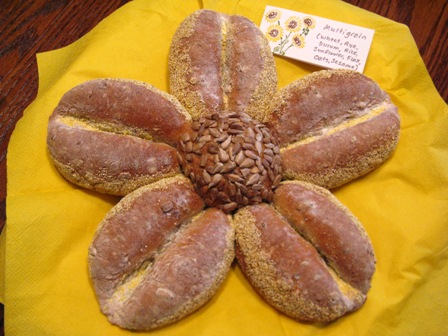 This "sunflower" was made with the Multigrain Pan Bread formula from Advanced Bread and Pastry, with shaping inspired by one of Mr. Roger Gural's pretty breads pictured in one of the BBGA newsletters.
Each 'fendu' petal was scaled at 85 grams, and the small center boule scaled at 60 grams.
The edges of the petals were rolled in cornmeal to add some extra color.
I don't have any pictures yet of fall leaves, but did take these pictures of flowers which have some lovely fall colors, while at Kneading Conference West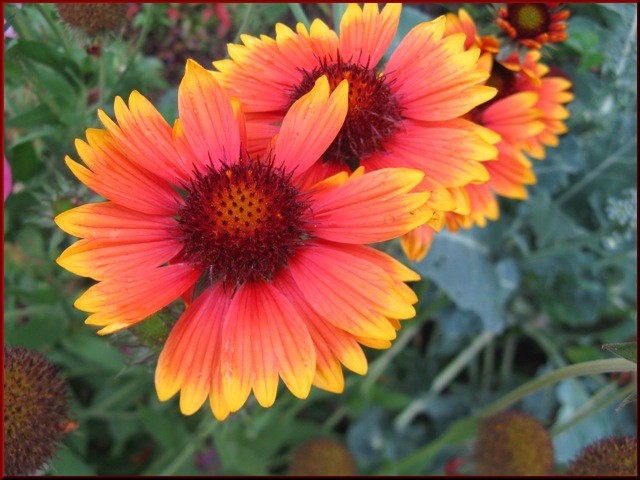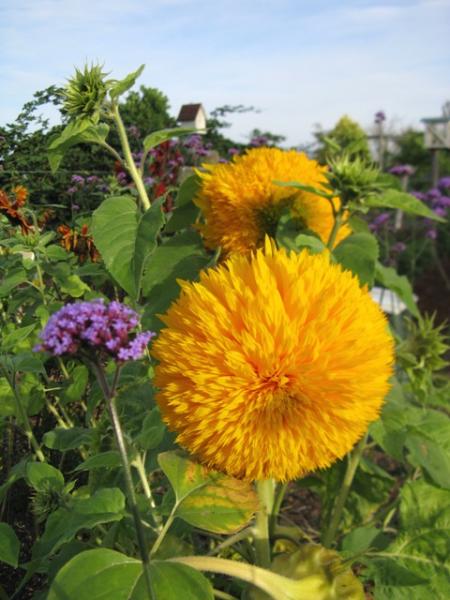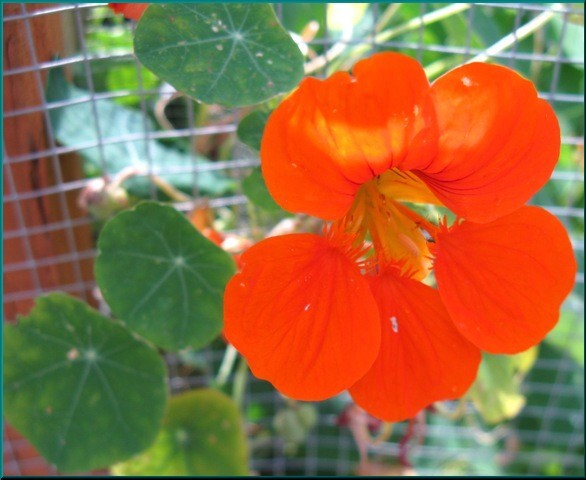 Best of the season, and happy baking everyone!
:^) from breadsong