September 23, 2011 - 1:03am
Yesterday I prepared my bread for today's wfo bake.  My starter had been neglected and could have used one more feeding but it seemed to work out fine.  
I had my oven fired up very hot for several hours and could have started it later.  I had  plenty of stored heat, more than I needed.  
 I had a handful trying to rotate 5 loaves and the steam pan around for the first ten plus minutes.  So I wasn't completely happy with the way my loaves browned.  What I could have used was another pair of hands for holding my flashlight, since Mike had already left for work..one of these days I'll break down and get a clip on lamp. 
No photos of my nightly visit from the possum.  I did see his girlfriend run by..OMG... it is bigger than my Jack Russell.   This is the one Mike has been telling me about and Katie grabbed it the other night..but no harm..she obeyed Mike and let it go and Joey our Jack Russell also minds Mike..Bella just barks and keeps her distance.   Now back to baking!  
I've been practicing placing 2 loaves on one board and when one comes off the other sides to the end of the paddle and is ready to come off next with another quick movement.  Works great and is not as hard as it looks, but I pushed it placing in 5 loaves and working around the steam pan.  It made things a little awkward for me.  I use plenty of flour on the paddle and they slide right into place.  Sliding pizza's off a paddle has been good practice for me.
I baked my usual sourdough's tweaking the recipes.   The recipes are from 'Northwest Sourdough' Basic Sourdough and Mill Grain Sourdough using a 100% hydration levain, to which I added some of my Harvest Grains blend from KAFlours.  it has whole oat berries, millet, rye flakes, wheat flakes, flax, poppy seeds, sesame seeds, and sunflower seeds.  I also used some rye and wheat added to the bread flour. 
Here's what I cooked today in the WFO.
I started with Rib Eye's grilled on the Tuscan grill over wood coals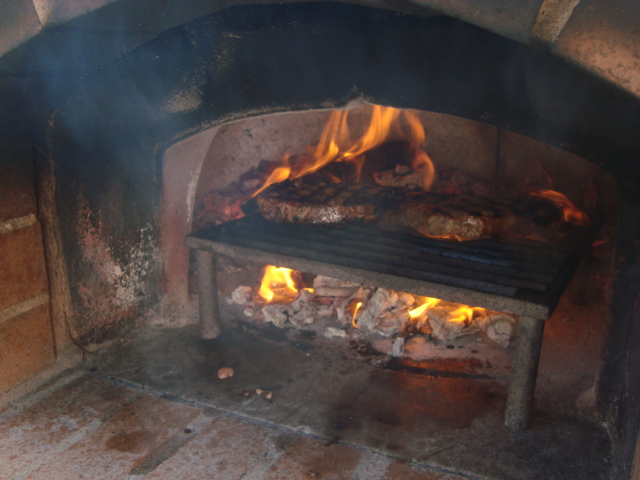 I made a pizza's I thought would go nicely with the rib eyes.
I have been looking all over for dried cannellini beans and found them at Whole Foods.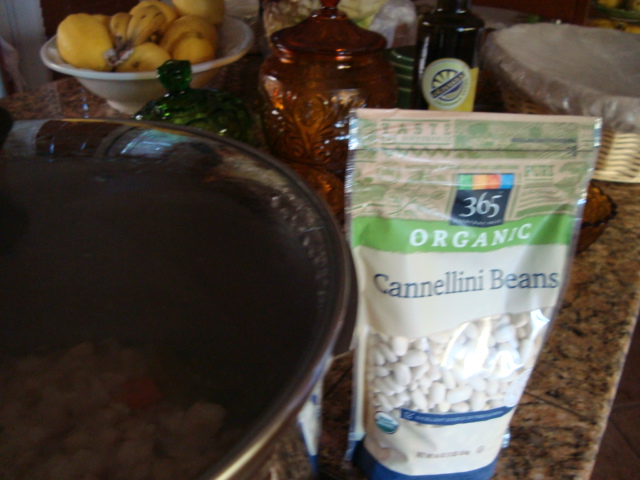 Pizza's were topped with cannellini beans, heirloom tomatoes, provolone, romano, parmesan, EVOO, garlic, basil.  This one was pretty well charred but still delicous.  The oven was so hot it cooked in under 90 seconds.  So the steaks were cooked first and then the pizza.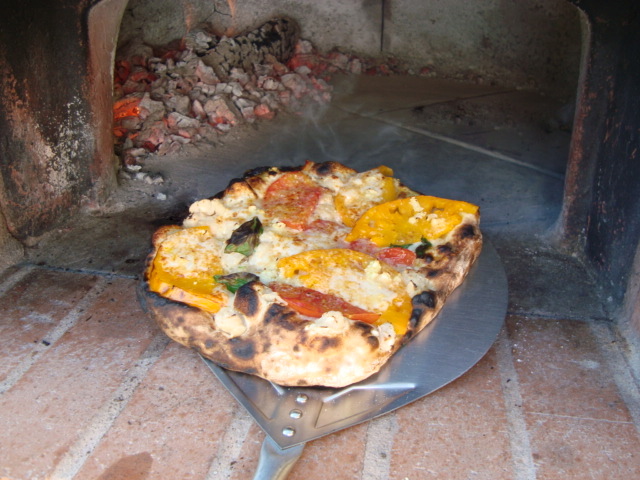 Sliding 2 loaves off paddle one at a time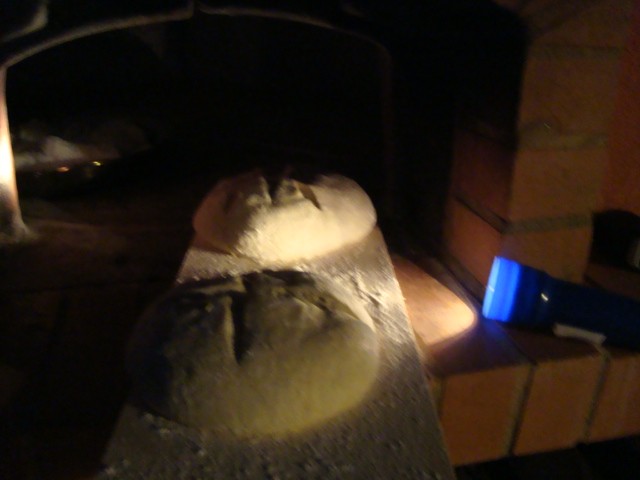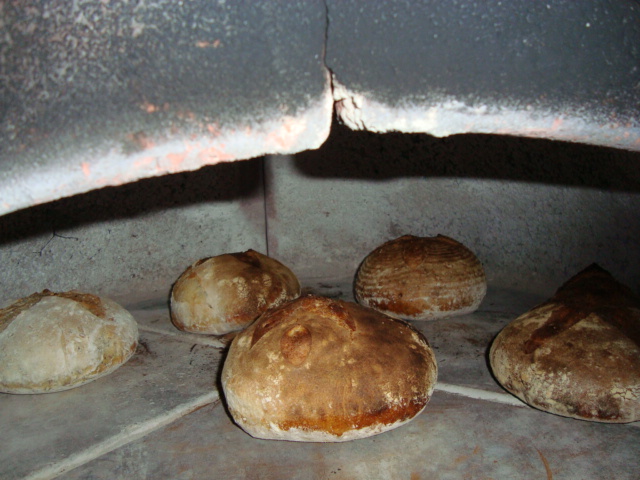 Other bakes today...meatballs and cookies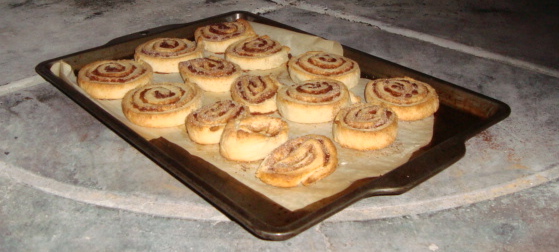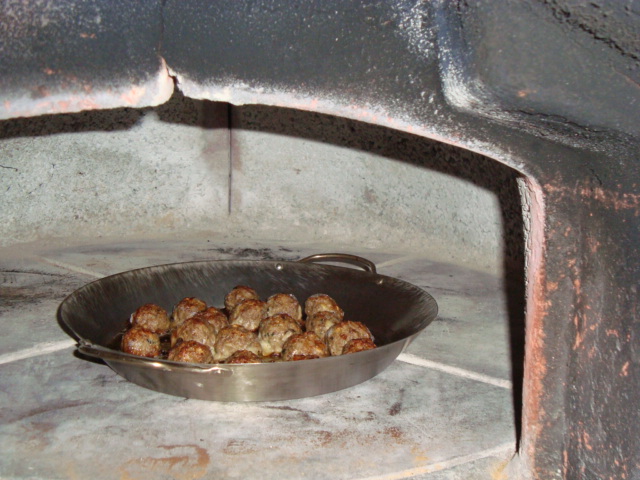 Crumb of Mill Grain Seeded Loaf ..... photo in night light of kitchen..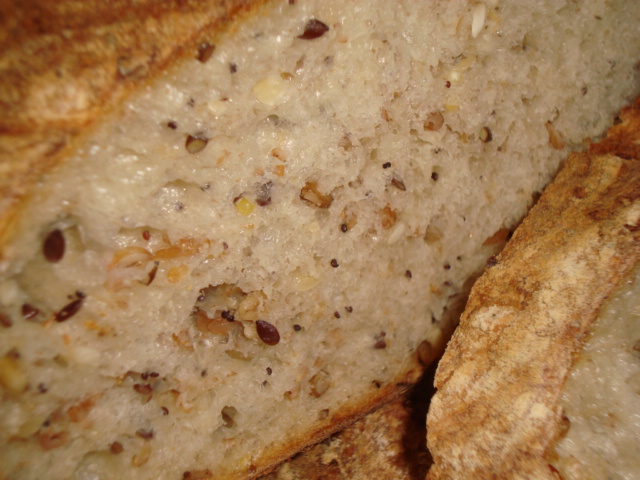 Sylvia