September 20, 2011 - 1:24pm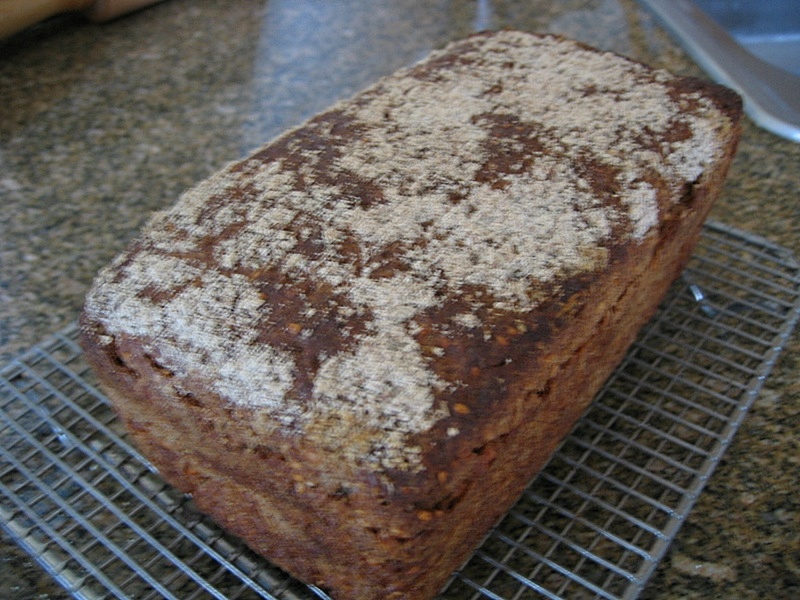 Ok, rye and rut do start with the same letter,  and I'm probably in a rye rut, but it's a tasty place to be so I'll live with it awhile longer.
I was so pleased with the openness of my last loaf that I decided to repeat it with a few variations to see if I could still obtain a fairly open crumb structure.  Here's the recipe: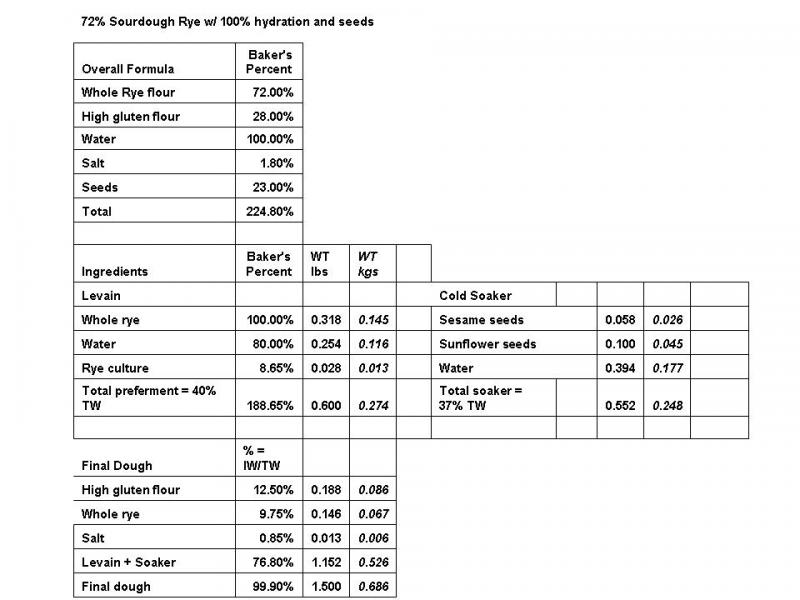 Although this is, like the previous loaf, a 72% rye with 100% hydration, I decided to omit the hot rye soaker.  In its place I substituted a cold soaker for the seeds on the morning of the bake - so a soaker for about an hour.
The rye sour was prepared the previous evening, and because our temps are starting to fall, it took a full 14 hours until I deemed it sufficiently domed and ready for use.  In the meantime, I prepared the seed soaker using sunflower seeds, sesame seeds and all the remaining water that would go into the final dough.
Rye sour and soaker were mixed together on Speed 1, and while they incorporated I mixed the high gluten flour, rye flour and salt.  These were added and mixed on Speed 1 for 10 minutes.  Like the former loaf, there is no discernable gluten development - what you have is a pudding.
The primary fermentation was allowed to go for 50 minutes until I saw a good increase in volume.  I then gently scraped the dough into an oiled bread pan, degassing it slightly, but trying to retain as much of the gas as possible.  The final proof was a full hour until the dough had increased about 50% in volume.
The bread was baked with steam for 75 minutes, starting at 460° F, and stepping the temp down by 25 degree increments every 15 minutes.
As with the previous loaf, when it had cooled I wrapped it in linen for two days before cutting.
Here's the result: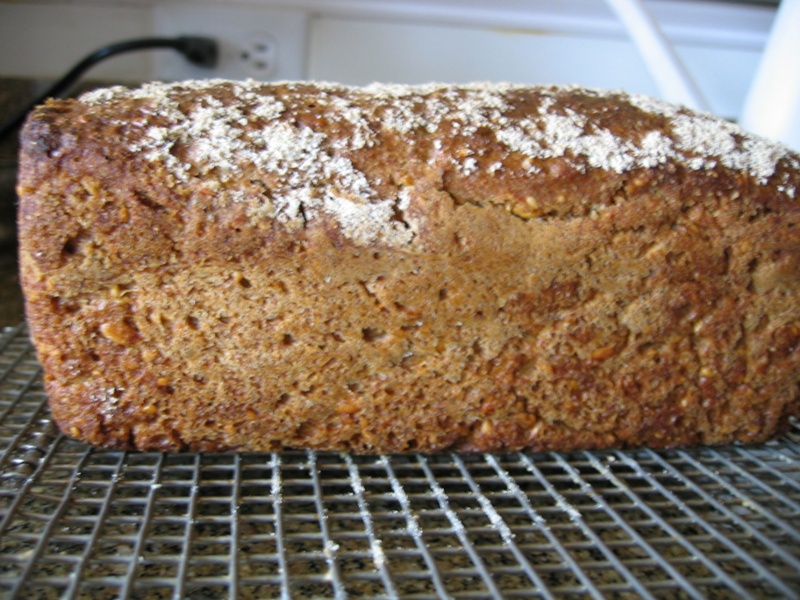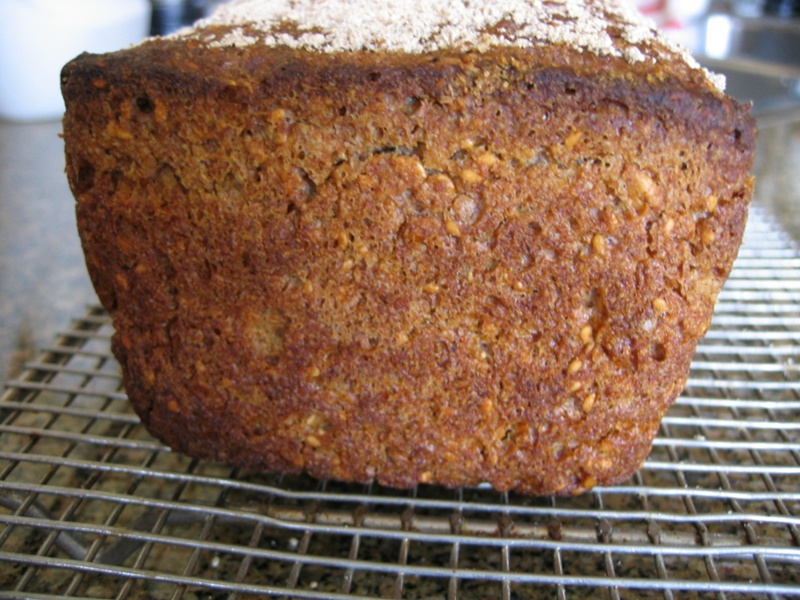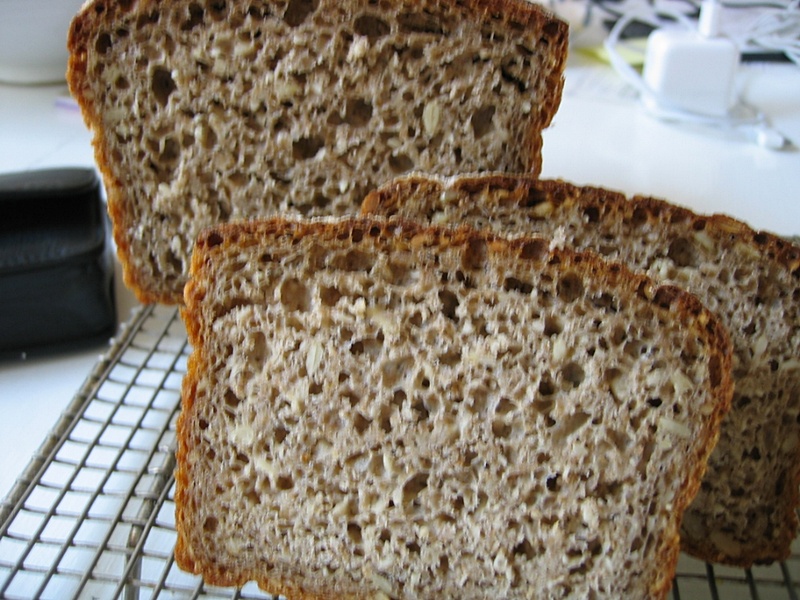 I'm again very pleased with the openness of the crumb given the relatively high rye content.  The seeds provide a nice added  flavor, and this time the inclusion of more sunflower seeds than sesame by weight gives the bread a noticeable crunch that I like.  Lightly toasted, the flavor of the seeds is even more pronounced.
While I'll probably start playing with 80 and 90% ryes next, this one at 72% is a real keeper that just doesn't disappoint.
Larry