September 15, 2011 - 11:39pm
Stout in both senses of the word!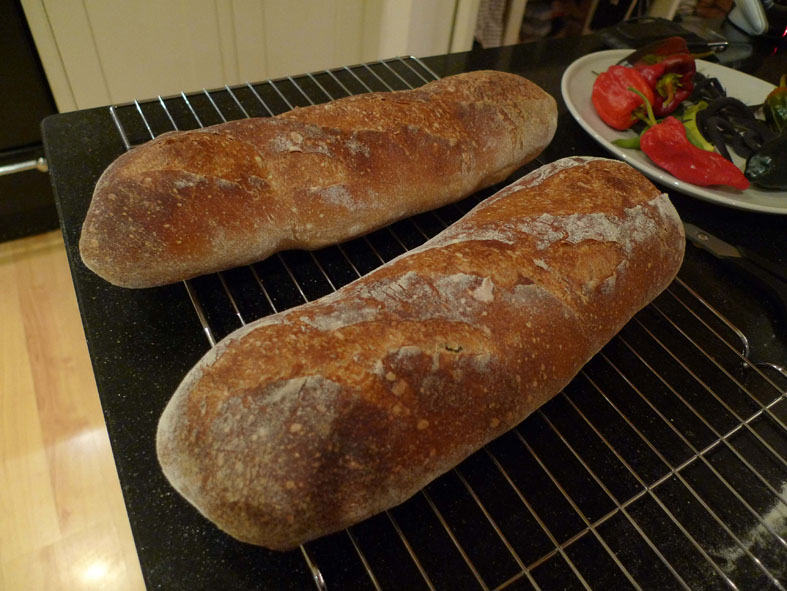 I decided to have a go at a sourdough version of Katie's stout & linseed loaf - waiting for the barm to ripen, I wondered what to do with the rest of the beer and decided "sort of baguette but a bit bigger!"
150g 100% white starter
25g rye flour
290g strong white bread flour
200g beer (Thwaites Very Nutty Black bottle conditioned, Tesco)
8g salt
I didn't have time to do an overnight retard, so just autolyse without salt for 30m, then a thorough S&F at 30min intervals, shape roughly, shape for batard and proof in couche (the skin hardened a bit too much I felt here).  Baked under a cover for 15mins (220C) then 10+10 I think...
Not bad flavour - quite rich and full, not tasting of beer, a good medium brown colour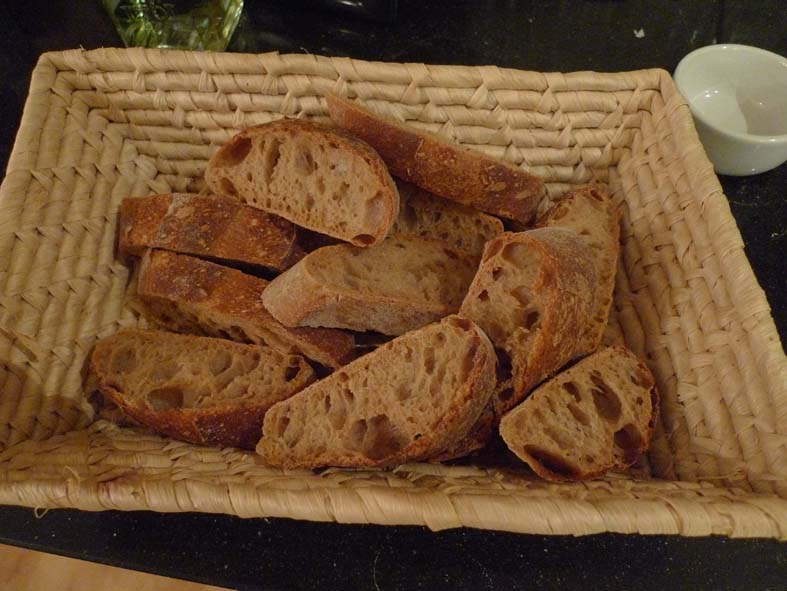 Not bad!  The stout & linseed is in the fridge, need to get it out and shape (dinner interfered with this last night) and final proof - will try to post that later