September 5, 2011 - 9:42am
First Post - Hello from Iceland
Hello,
Very long time baker, long time reader, first post.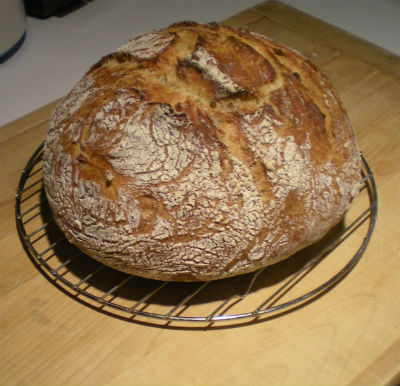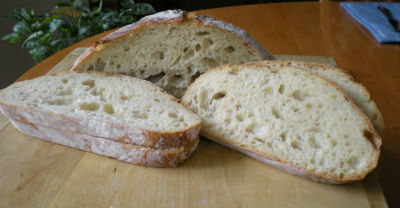 Made this bread for  15 year or more, no written recipe. Use organic flour from Drabæks Mølle A/S  the Danish miller (3/4 all-purpose, 1/4 whole wheat), sea salt, L'Hirondelle yeast. High hydration, long ferment (18 hour), minimal knead. Bake in lidded Pyrex, 25 minute @ 500F, remove lid 20 minute @ 450F.
Next project learn how to score bread as many here are so successful and learn to bake Indian naan.
Best wishes,
-kristjan