September 1, 2011 - 12:27pm
Back for a visit with Rye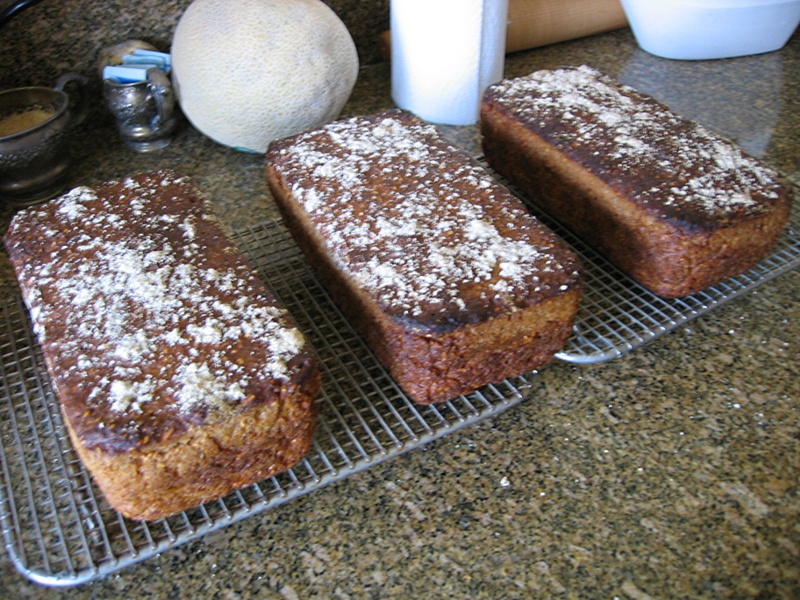 It's been a long time since I've participated in TFL.  It seems that baking for a living has become nearly all-consuming, and while I lurk around here looking at the wonderful breads being baked, I haven't had the time or inclination to even comment on what I see.
Back in April our bakery, located in a restaurant on the Georgetown waterfront in Washington, DC ,was flooded when the Potomac River overtopped a levee that had (for reasons no one has yet explained) been only partially raised.  The results were devastating: our restaurant and two others were destroyed.  At the time we were supplying bread for our restaurant, a sister restaurant and one of the restaurants on the waterfront that was flooded.  We were working with close to 700 lbs of dough a day when the disaster struck.
In the aftermath, our sister restaurant - Founding Farmers - was forced to purchase nearly all their breads for several months.  The exception was the production of English muffins, which a couple of us did from midnight until 6am each morning in the cramped kitchen at Founding Farmers which was simultaneously being cleaned and awash in water and suds.  It was an unpleasant couple months, but we were lucky to still have jobs, so that trumped our discomfort.
Eventually we were able to lease space at a commercial cake bakery while a new bakery is constructed for us.  Life has returned to normal - I now begin my day at 4am (bankers hours by bakers' standards), and we work in a well-equipped kitchen with  a 4 deck hearth oven and double stack of convection ovens.  Below is a rack of freshly baked ciabatta awaiting delivery to Founding Farmers.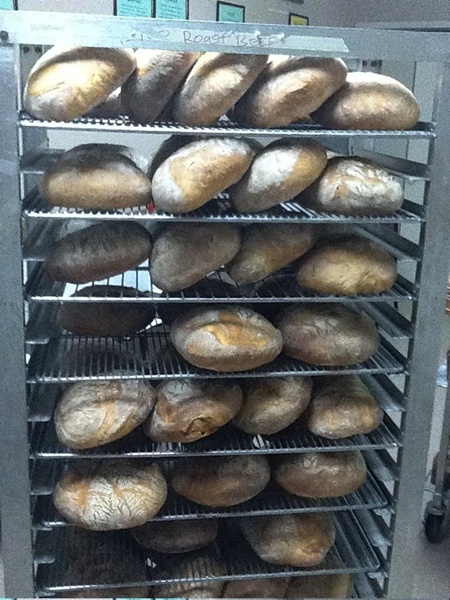 During this time I've continued my own baking adventures at home, mainly involving pain au levain, ryes and a memorable fougasse consumed on the lawn at Wolf Trap National Park for the Performing Arts while listening to kd lang.
But lately, I've focused more on ryes, and last week I returned to a favorite of mine: a 72% rye with a rye soaker and seeds.  It's a 100% hydration dough, due to the seeds (in this case, equal weights of sesame and sunflower), which means that you pretty much pour the dough/batter into pans.  There is no shaping or bench resting with this dough.
Below is the formula I constructed.  This produces 3 x 1.5# loaves.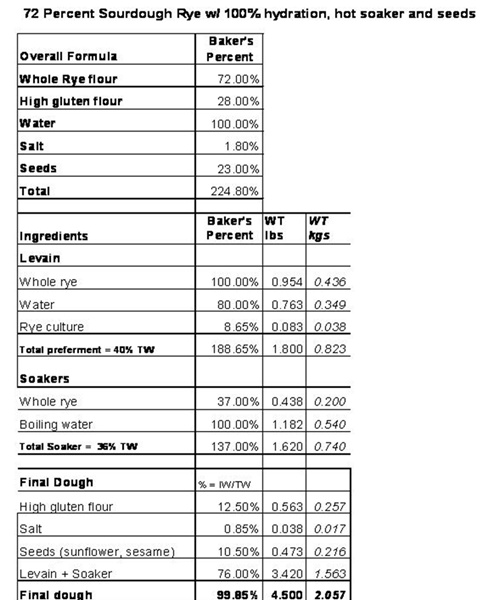 I mix the dough for about 10 minutes on speed 1.  What makes this dough particularly interesting,  I think, is that there is no water in the final mix: All the water is used in the levain and the rye soaker.
This dough has a short fermentation period and only slightly longer proof before it is baked.  I fermented it for 35 minutes, and then poured it into the pans, where it proofed for 55 minutes.  I docked the tops of the loaves using a fork.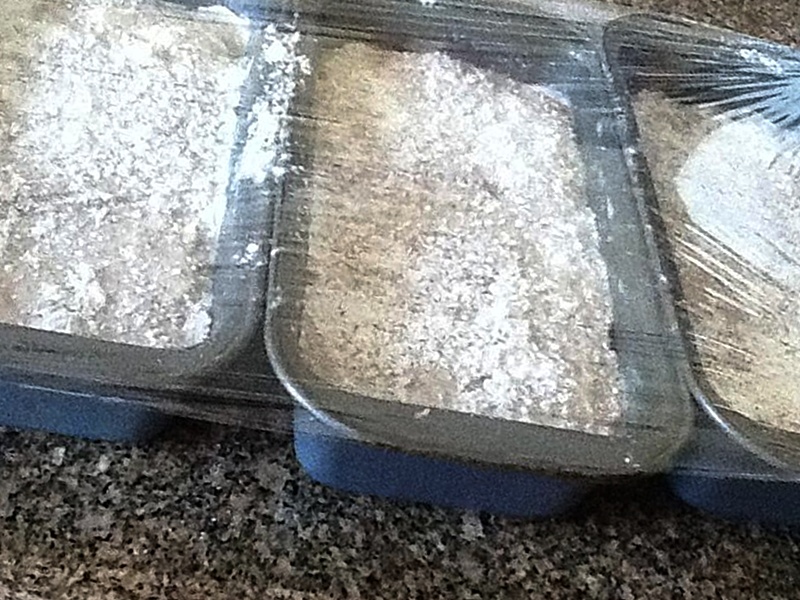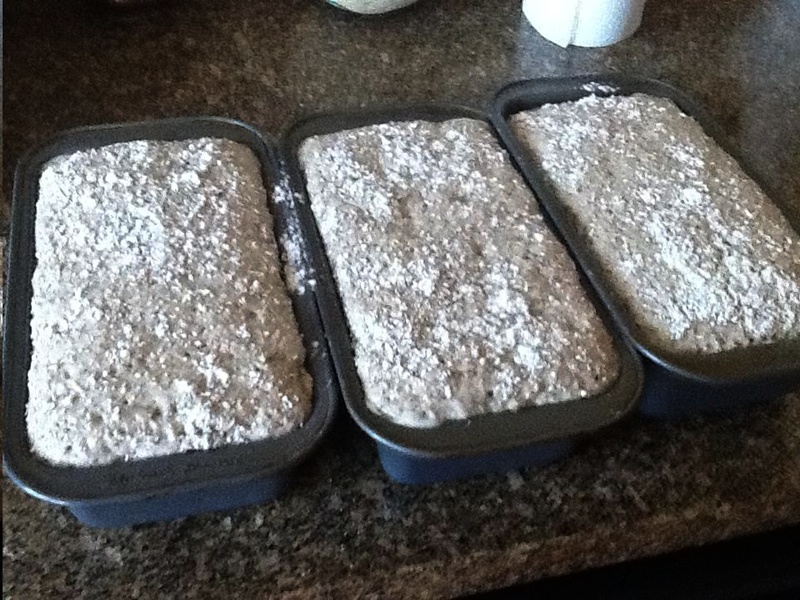 They went into a pre-steamed oven at 475 ° F oven.  After 15 minutes I reduced the temperature by 25 °, and continued to do so until the loaves had baked for 75 minutes (so the final bake temp was 375 ° ).
Loaves were cooled on wire racks, and once cooled wrapped in linen for 48 hours before I cut into them.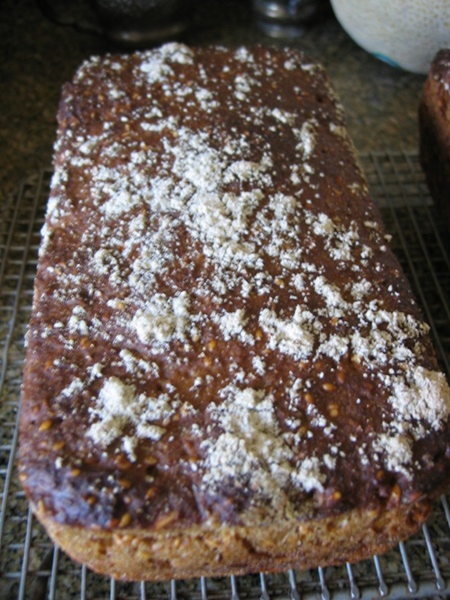 I'm quite happy with the result.  The crumb has a nice openness for a high percentage rye, and the combination of the seeds enhances the flavor - especially if the bread is lightly toasted.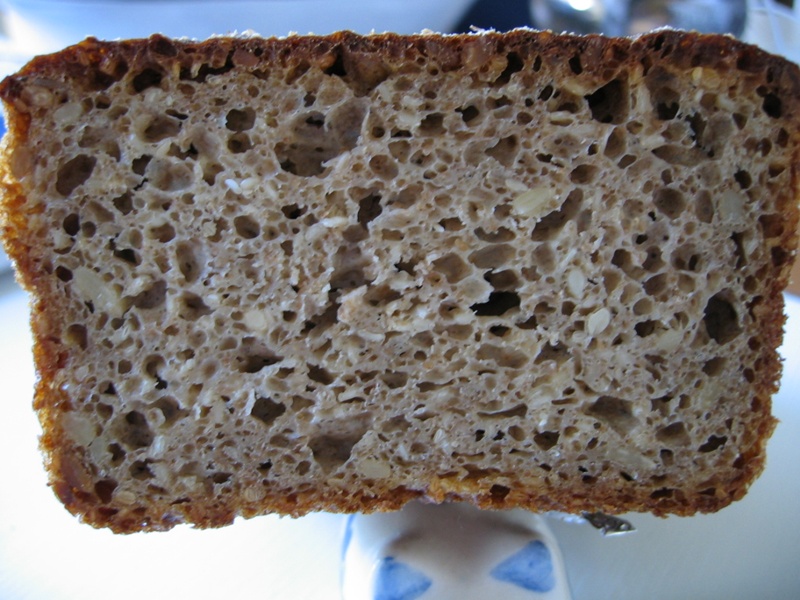 Still being a goat cheese aficiando, I enjoy it with this tasty rye in the afternoon - often with a nice glass of rye whiskey!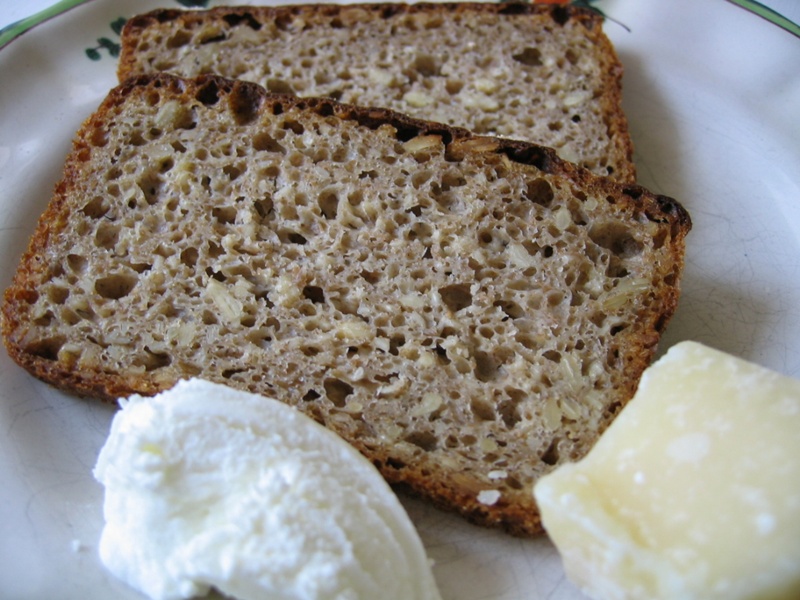 Larry