What Becky and I baked this weekend
As many of you know, one of the high points of my week is baking with my Down syndrome daughter, Becky.  She's absolutely taken to baking like a fish to water and is my indispensable right hand gal. 
So here's what we made.
Yesterday (8/20/11), we baked her sandwich loaves -- 30% buckwheat in an enriched sandwich bread matrix. We love the flavor of buckwheat and try to use it whenever we can in breads, pancakes, waffles, etc.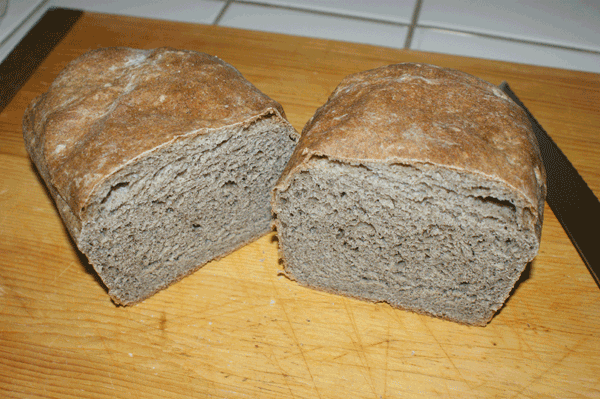 Later on, for dinner, we had two pizzas, the first a routine pepperoni, and the second one was this beauty -- caramelized onions, mozzarella, fresh black mission figs from our tree, and this amazingly tangy Bulgarian feta cheese we got from our local Middle Eastern market.  The flour was the imported Pivetti 00 pizzeria flour, of course.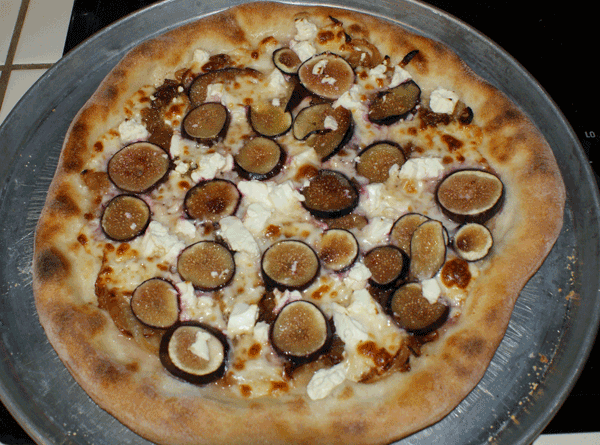 And then this morning, to go with the cream cheese, smoked salmon and whitefish salad, we made these New York Egg Bagels (recipe from Inside the Jewish Bakery):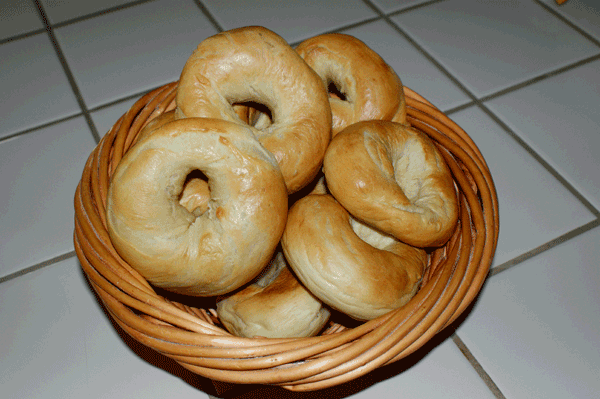 All in all, a nice productive weekend.
Stan Ginsberg
www.nybakers.com