What to do when your seed starter dies
Bake bread.
Debra Wink, God bless her, is helping me recover from the loss of my seed starter. In the meantime, because we're out of sourdough loaves--the freezer, at this moment, only holds two baguettes, and some hamburger size soft baps--I've baked my favorite sourdough 10/45/45 Rye/Bread Flour/AP Flour, 68% Hydration converted to a 12 hour sponge, with commercial yeast prefermenting 20% of the formula's flour. I'm not giving up on sourdough, but I have to say, "This bread is tasty!"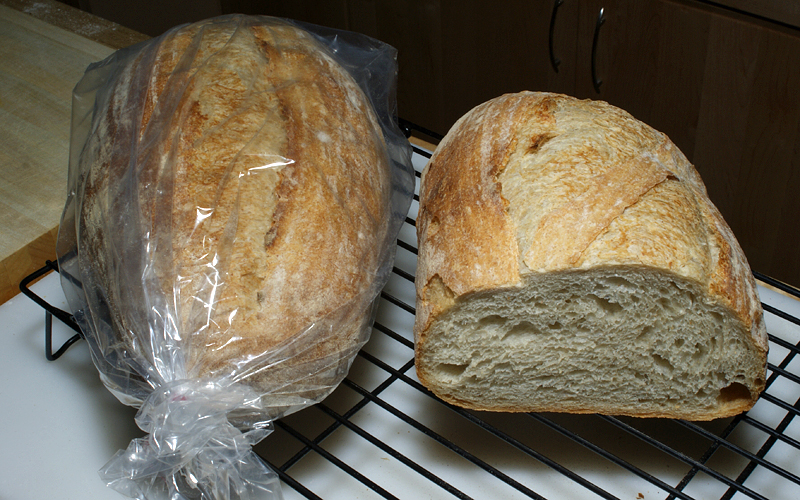 One's ready for the freezer.
David G