Light Rye Bread with Orange and Caraway
Hi everybody. I made a light loaf with 19% rye flour. I took my inspiration from hamelman's Vermont Rye Sourdough and from txfarmer http://www.thefreshloaf.com/node/23852/light-rye-cumin-and-orange. I used a liquid levain 100% and 20% of the total flour was in the preferment. The dough had a 72% hydration, but I was surprised of how easy was to handle it. I usualy have difficulties in handling very wet dough, especially in final shaping.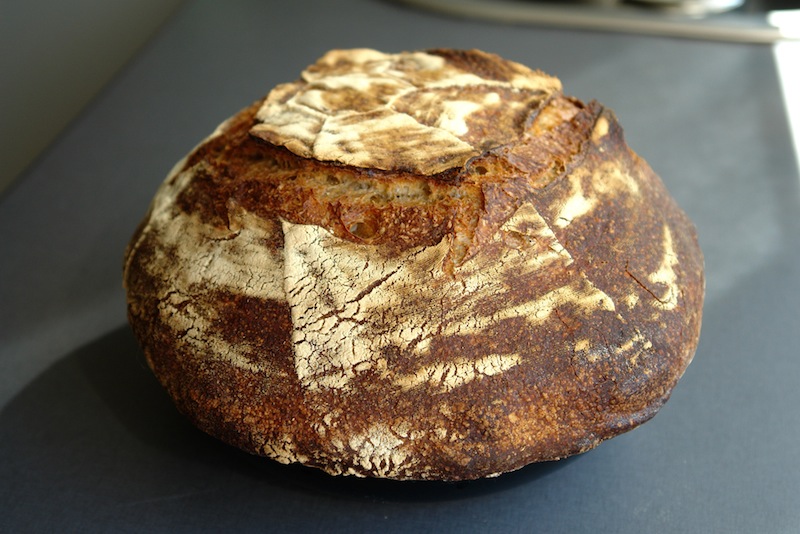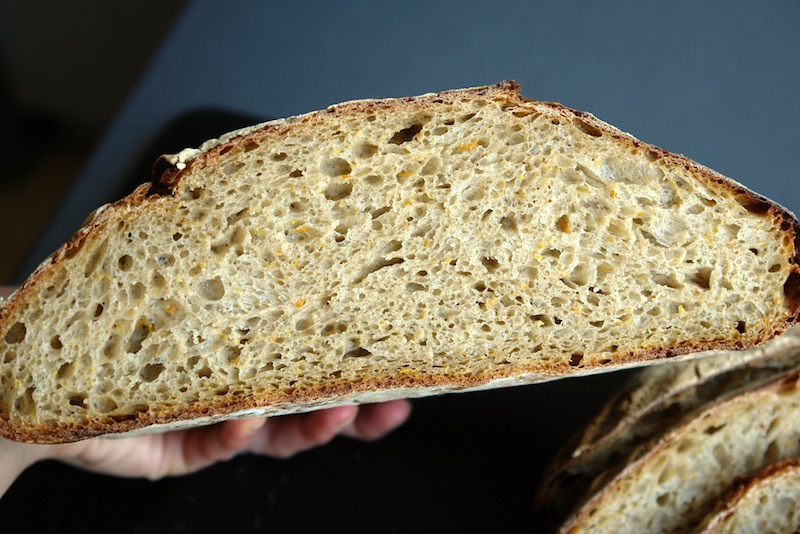 The formula was:
270g AP flour
80 g Rye flour
230 g Water
160g Liquid Levain 100%
9 g salt
9 g caraway powder
zest from a big orange.
After autolyse, I added the salt and caraway, I mixed the dough with my tiny spiral mixer, I added the orange zest, and did the rest of the mixing by hand. I let the bulk ferment for two hours, with 2 S-F at 40 minutes interval. It is very hot here, maybe 29-30C, or even more. After shaping I put the dough directly in the fridge for 10 hours. It increased its size very much during second fermentation. I baked it directly from he fridge, on a baking stone, with steam in the first 15 minutes.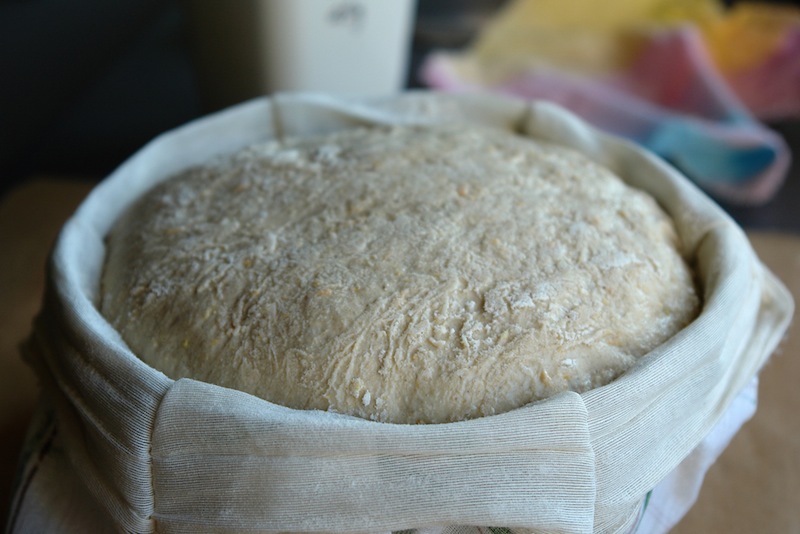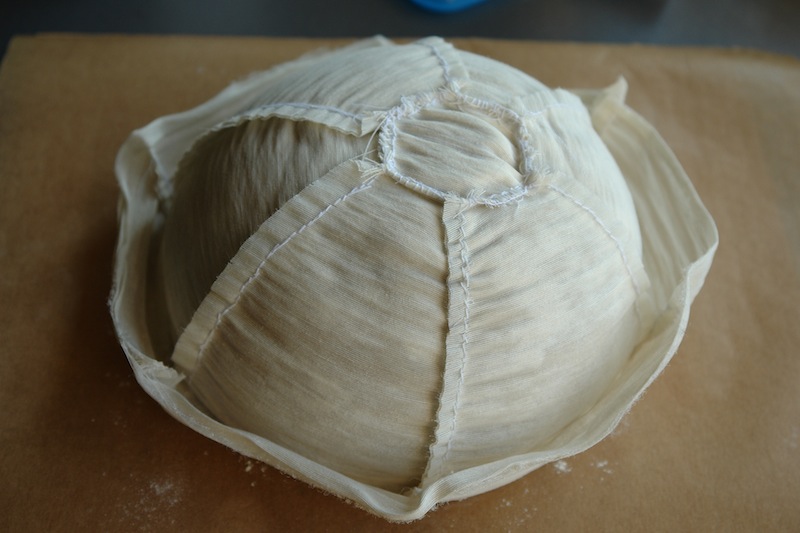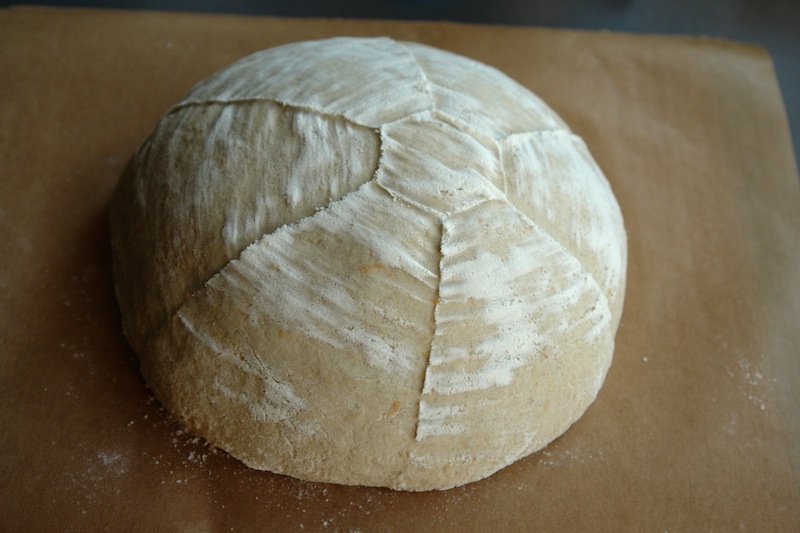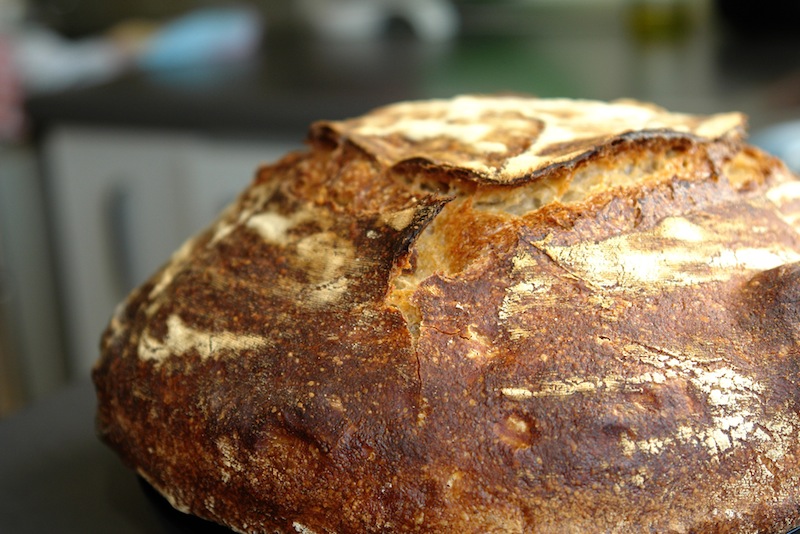 I thought the taste from the orange zest would be more fragrant, but it wasn't. Even the caraway flavor got lost somehow... it's distinct, but not like it would have been if I'd used whole caraway seeds. The loaf was very very light, like a feather, I have no idea why. The crumb is sweet, soft, with no sour taste at all. I liked it, but I don't consider it a favorite.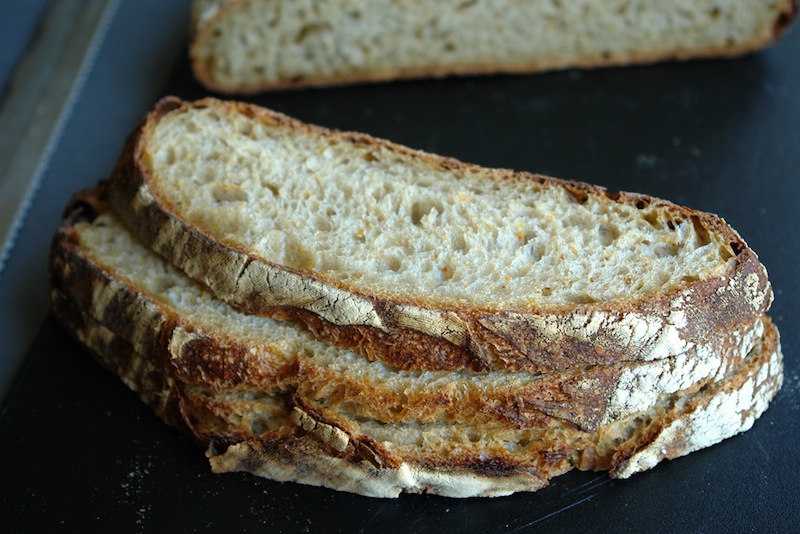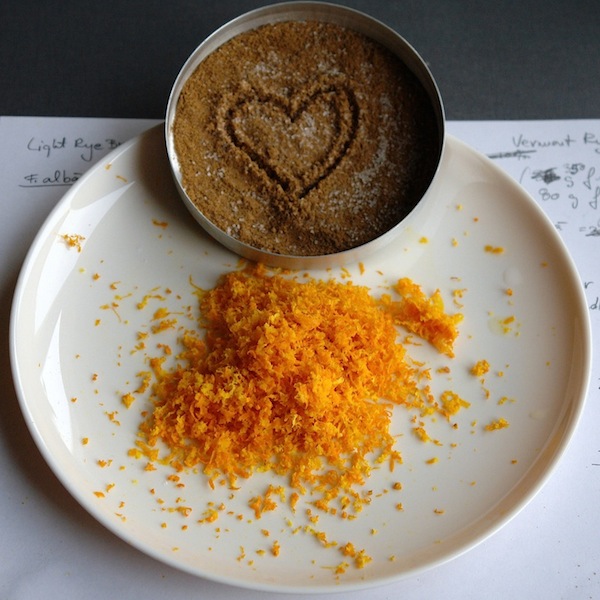 You can read full post with more pictures at my romanian blog, with sidebar translation. Apa.Faina.Sare.