what makes my multi grain tangzhong crack?
I am currently in the process of  putting together a multi grain unenriched loaf, relying on the tangzhong method to keep it nice and fluffy. Here is the latest result from its prettiest side: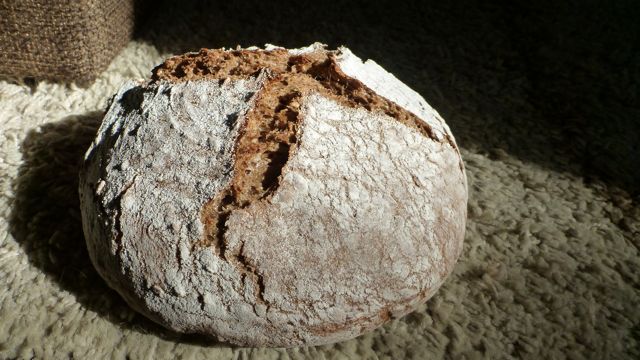 But this is what I would like to talk about: on the dark side of the moon this is what is going on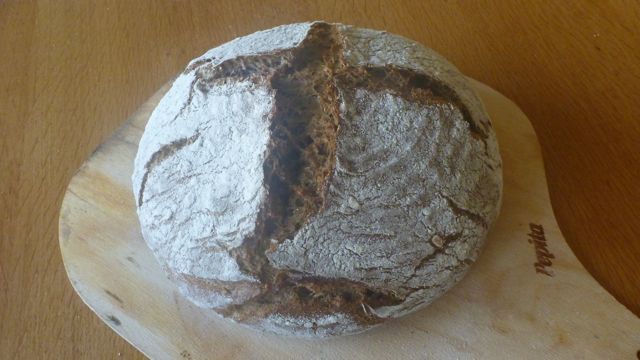 The bread has ripped in quite some places in a way that I have never seen before. It makes it all look even more rustic, and that is fine, but I want to know the cause.
Here are some pieces of info that might help:
Multi grain, with manitoba, rye, oatmeal, barley, whole wheat and malt powder.
Made using a water roux; the famous Tangzhong method (that I love more and more every day!)
Baked on 220 C in a dutch oven. 20 minutes with lid, the rest of the bake without lid. Was it too hot in the first 20 minutes?
A friend of mine baked the same loaf not using a dutch oven, but a little tin foil tent and had the same cracks going in his dough.
The dough didn't spill out or anything. The cracks look more like "dry cracks", something hydration related.
The formula is on the dry side, about 54%  AND there are quite some "heavy drinkers" in the mix, like oatmeal. Nevertheless the crumb is far from dry, and is actually remarkably fluffy (because of the tangzhong-method used)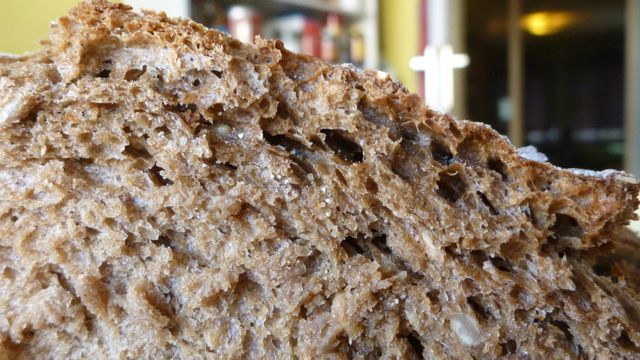 Since the dough held quite some seeds, I added gluten powder, the formula called for 35 grams, which seems on the high side for a 1.1 kilo loaf. But I have never baked with it before, so I really don't know... Any idea?
Would love to hear back on this from you guys, thanks!
Freerk