hunting for the best ensaimada con cabello de angel; first result!
Looking around for interesting bakeries and local bread specialties when holidaying has become second nature to me by now.
My better half has learned to live with it; although heading for a museum of modern so and so, we regularly end up neatly tucked away in the corner of the local bakery shop instead.
Our recent trip to Ibiza was no different. I came back with one of the local specialties; ensaimadas.
Or to be even more specific: ensaimadas con cabello de angel, a sort of pumpkin jam. It translates into 'angel hair' (not the pasta variety) due to the stringy texture of the specific pumpkin used.
This is what it looks like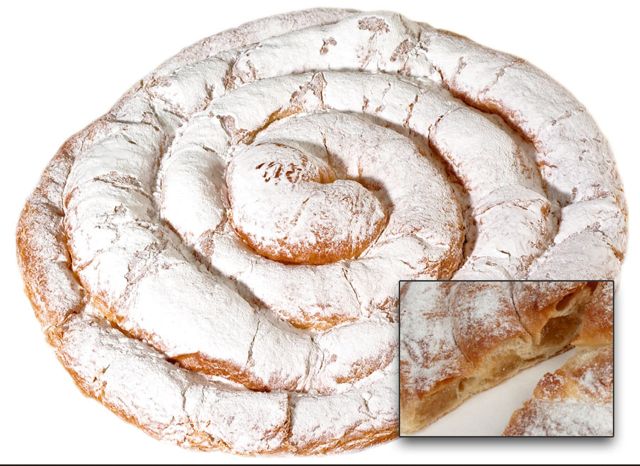 Traditionally it is made using lard, but olive oil seems to be an acceptable replacement for those who don't do pig.
It is a wonderfully fluffy and (despite the lard) light pastry, coiled into a big powdersugared loaf, about the size of a big dinner plate. The smaller versions usually don't have any filling (ensaimada tradicional).
Of all the possible  fillings,  the 'cabello de angel' seems to be the only one that is rolled into the ensaimada.
Any TFL-ers out there with roots in the Balearic who could share the perfect recipe or interesting  "new world" variations? I would love to make it here myself, so if you can help, please do! :-)
Looking forward to this,
Freerk
Update!!
Here is the first result of my home made ensaimada trial bake :-)
This one is without filling, so no caballo de angel, but it most certainly looks like an ensaimada, if I say so myself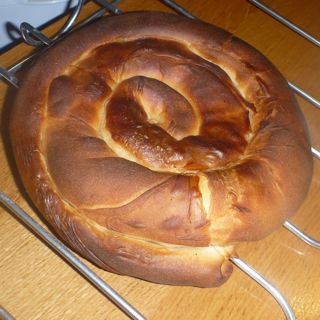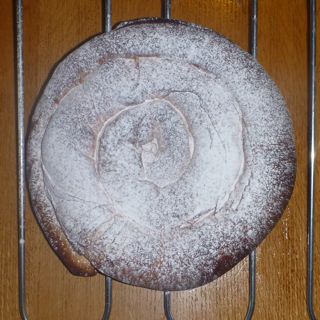 The rise was slow (6 hours), and I think I could have waited longer. I suspect my "madre" has gone slow on me.  The oven spring was remarkable. I haven't tasted it yet, it's cooling down now. It all looks fairly promising so far... very curious what the inside looks like.... puffy and light...?  More to  come :-)
Freerk