Light Rye with Cumin and Orange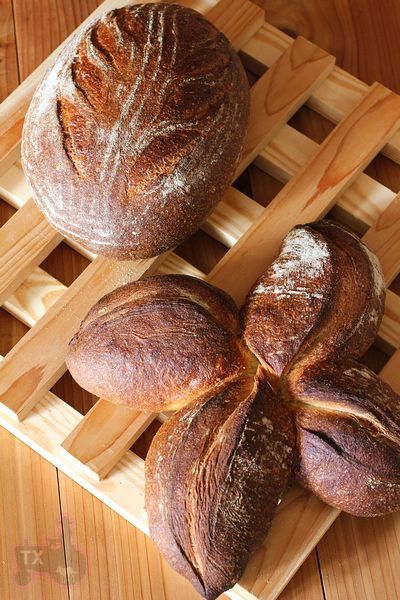 This bread is based on the light rye formula in "Bread", however, I skipped commercial yeast, and added cumin and orange for a middle-eastern-ish flavor. The pin-wheel shaping method was from wildyeast's blog here: http://www.wildyeastblog.com/2011/05/05/shaping-a-pinwheel/
Light Rye with Cumin and Orange
*Makes 2X700g loaves
- Levain
medium rye flour, 136g
water, 108g
rye starter (100% hydration), 6g
1. Mix and rise @ room temp for 12 to 16 hours
- Final Dough
bread flour, 771g
salt, 17g
grated orange peel, from 2 large oranges
fresh orange juice, from 2 large oranges+enough water, 490g
cumin powder, 1TBSP
levain, 244g
2. Mix everything except for salt, autolyse for 20 to 60min, add salt, mix @ medium speed for 3-4 min until gluten starts to develope
3. Bulk rise at room temp (~75F) for about 2.5hrs. S&F at 30, 60, 90min.
4. Divide into two parts, round, rest for 20min, shape.
5. Proof on parchment paper or in basket until the dough spings back slowly when pressed, about 100min in my case.
6. Bake at 450F for 40 to 45min, the first 15min with steam.
The cumin/orange flavor is obvious but not overpowering, very delicious with chili or a nice soup.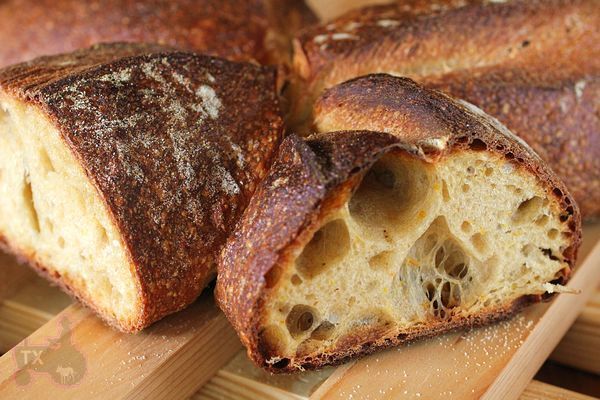 The pinwheel shape is fun, but the batard came out pretty nice as well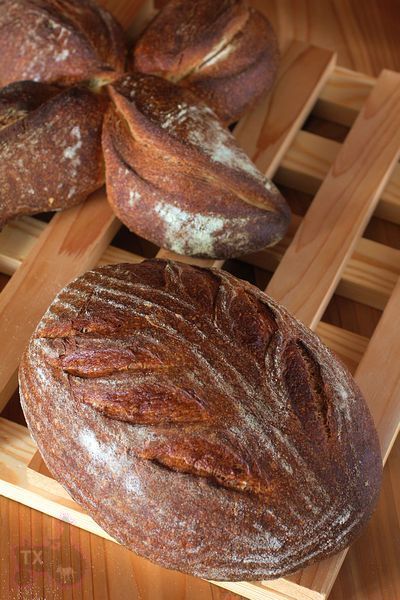 Despite the complicated shaping, crumb remained to be open.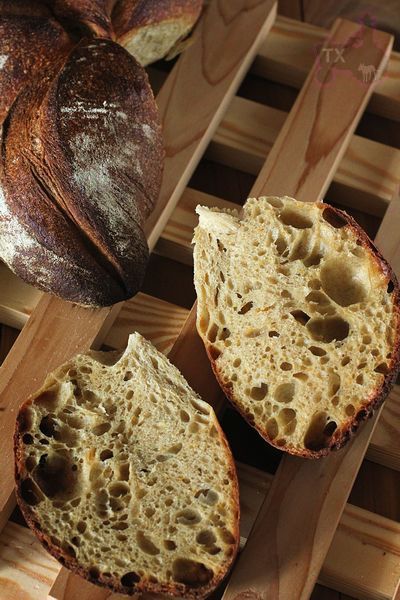 Sending this to Yeastspotting.