Another plain white sourdough..
Tonight's bake..   Here are a couple of 1lb plain white sourdoughs.   Nothing too fancy, just practicing and taking notes of things.  This was a 68% hydration dough, made from 20% liquid levain preferment (125% hydration levain).   KA Bread Flour.   I did not use a brotform or banneton, just shaped and did the final rise free standing.  Tastes great!   I accidentally put them a little too close together in the oven, they joined together slightly on one side near the bottom, but not too bad.
I did a better job at shaping + scoring the one on the left....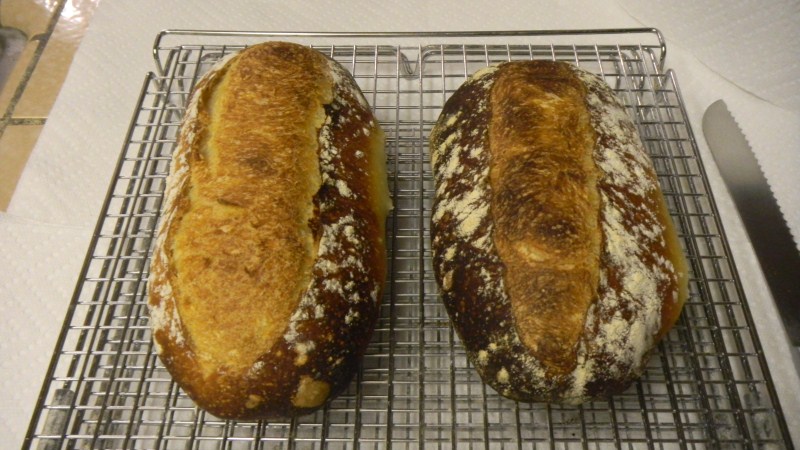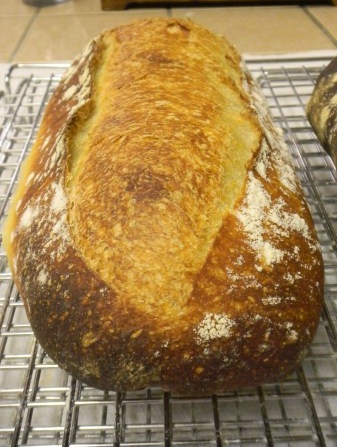 Little bit of a ear, not much...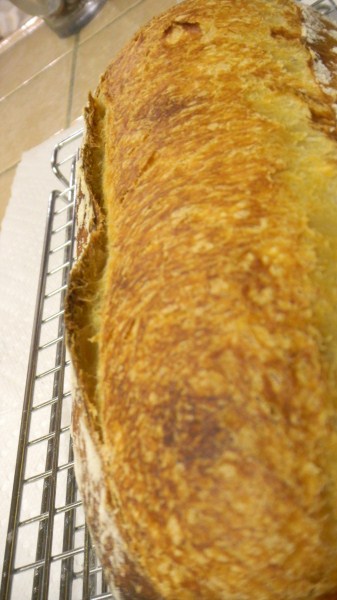 I cut open the lesser of the two loaves, still a bit warm, but wanted to see the crumb.