Riffing on Hamelman's Multi-grain Levain
Today was a much needed day off from work. I love the new job, but we're pushing out about 650# of dough per day with an average of 3.4 bakers, and as our production is increasing we're going from comfortably busy to close to overwhelmed.
Anyway, a day to sleep in and generally relax, and of course, do some baking.
I fired up my white and rye starters last night, not certain what use I would put them to.  This morning I came downstairs and decided I wanted some good multigrain sandwich bread and turned to Hamelman's Five-Grain Levain.  Of course, I had neglected to make a soaker using the seeds the previous night, but I went ahead and mixed about a cup and a half of the following: sunflower seeds, pumpkin seeds, flaxseed and rolled oats, and poured about 240g of boiling water over them.  Lidded the container and let it sit for about 40 minutes.
From that point I pretty much followed Hamelman's recipe, with the exceptions that I used my rye starter to supplement my regular levain, and also in place of the cracked rye he uses as one of the five grains.  I also added a small portion of sunflower seeds and rolled oats not used in the soaker directly into the dough which was quite wet.
Bulk fermentation was 1 1/2 hours, with a fold at 45 minutes.  By that time, a very slack dough had firmed up considerably due to the thirsty seeds.
I divided the dough, preshaped, rested and made on boule and one bâtard.  Fnal proof was just a little over 1 1/2 hours. 
The breads were baked at 450 degrees F for 40 minutes.  I didn't get a whole lot of oven spring because I really pushed the proof, but as the bâtard clearly shows that the cuts opened nicely, so the dough had a bit of final push in it.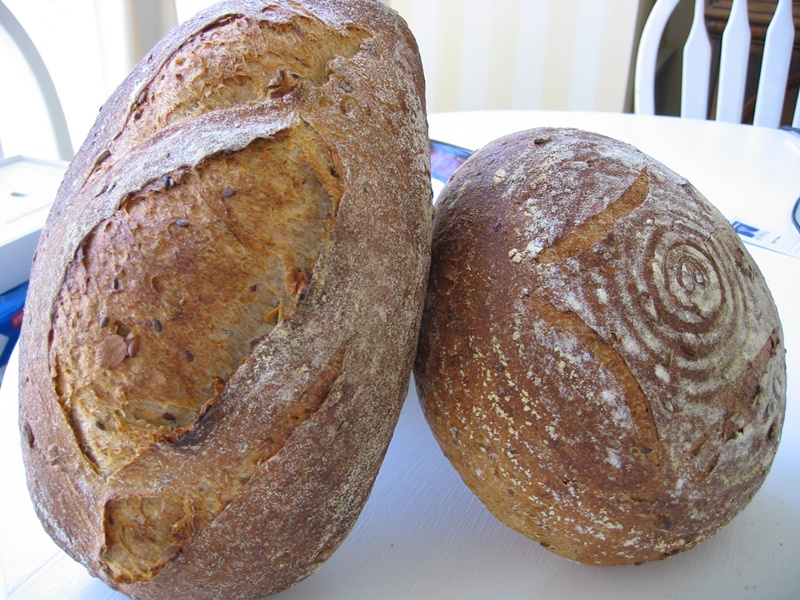 As Hamelman comments, this is a lovely table bread.  The flavors of the grains, seeds and mixed levains are pleasant and complementary, and the crumb is wonderfully light and moist.  Hamelman comments on the fact that the 98% hydration of the dough is not a misprint, but testament to the capacity of the grains and seeds to absorb moisture.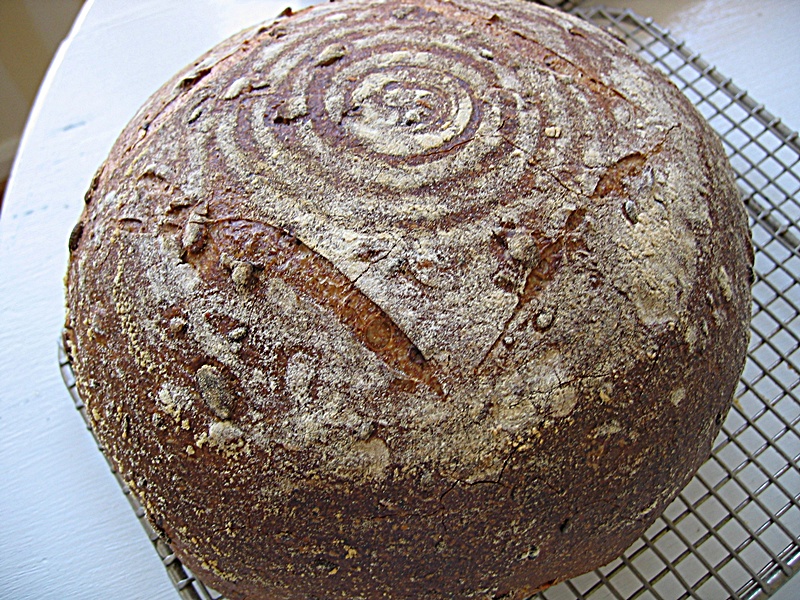 Even so, the texture of the crumb is light and fluffy.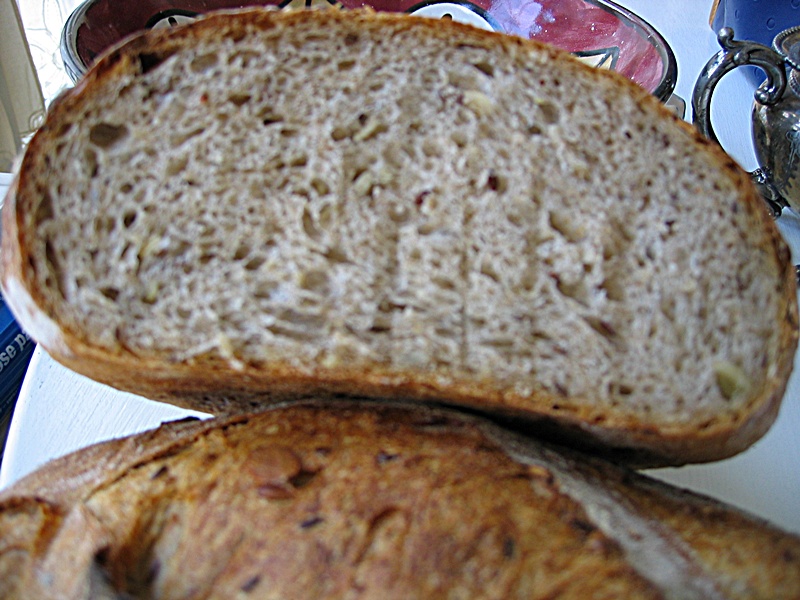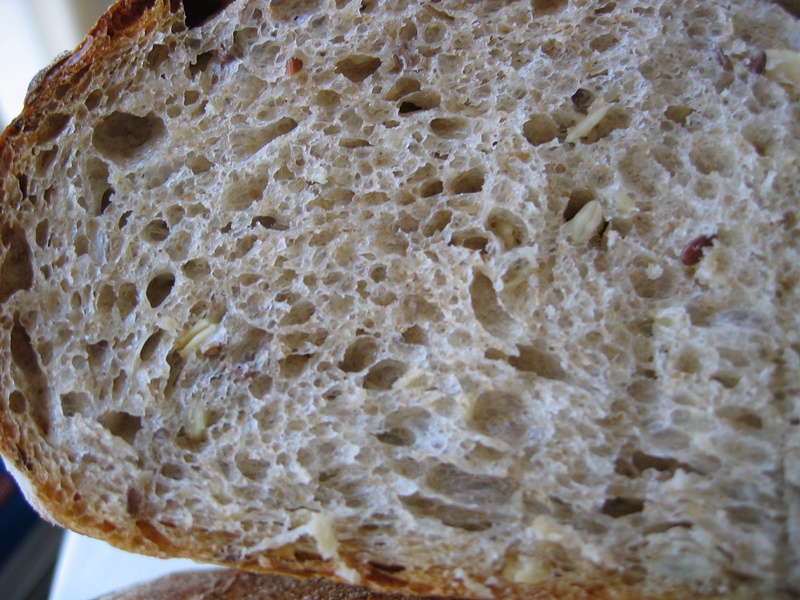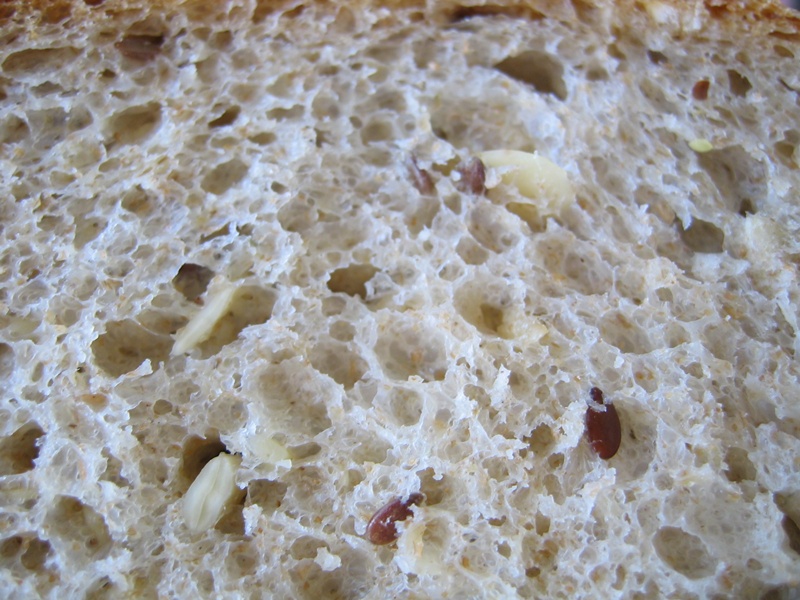 A perfect sandwich bread!  And tomorrow (and another day off), I'll be piling cold cuts high on it.
Larry