Coconut Babka and Coconut Rolls - my own take at the babka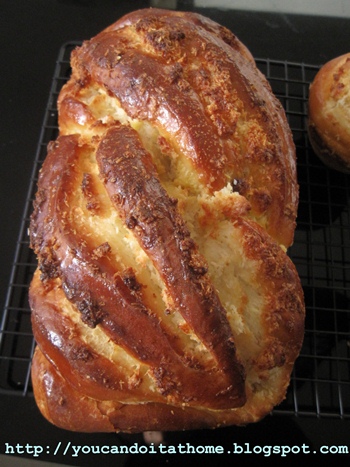 I was still trying to use up the coconut that was approaching its use-by date. Apart from making Cherry Ripe macarson the other week, I was thinking about coconut bread.
Trying to replicate the coconut bread from an Asian bakery that we love (it's buttery bread with random moist coconut filling throughout), I was thinking about making the bread into babka-shape with the coconut butter filling. I also made half of the batch into coconut rolls baked in a muffin pan.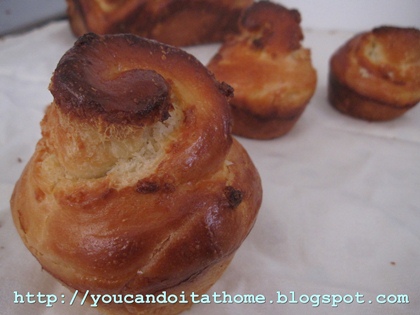 This might not sound like traditional babka with one layer twisted dough, coconut filling and no struesel, it probably looks like one. Babka style shaping does make the bread pleasing to the eyes.
My house were filled with the wonderful aroma of coconut when the bread was being baked. With its sweet, creamy and toasty aroma, coconut is one of the most aromatically appetising food item, in my opinion.
Full post and recipe can be found here.
Sue