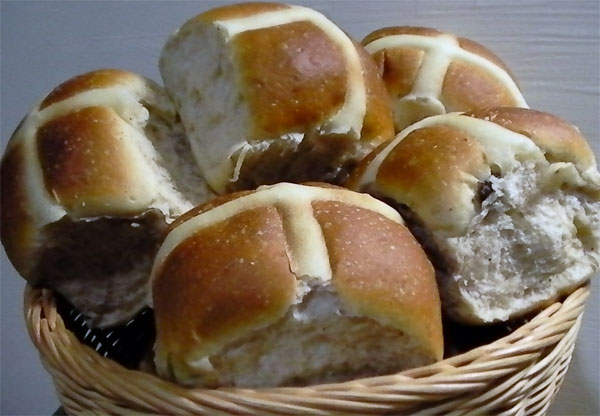 This made some of the nicest hot cross buns I have ever tasted.  I used the same dough as for the Asian Style Pain de Mie but added:
two very generously heaped teaspoons of mixed spice (I made my own and used these ratios which I found on the internet)
16 parts cinnamon
8 parts coriander
4 parts allspice
2 parts ginger
2 parts nutmeg
1 part ground clove
I used whole spices and ground them up in a coffee grinder. I think using my own freshly ground spices made all the difference to this dough.  The aroma was intoxicating.  Nothing I have ever bought from a shop smells even remotely as fresh and as pungent as that.  Omit this step at your own peril!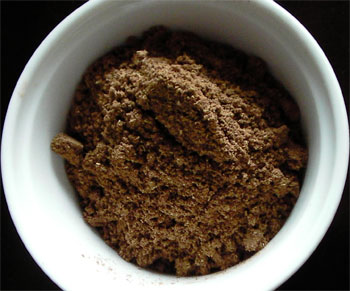 I scaled them at about 90g a piece and arranged them close to (but not touching) one another on a baking tray.  This amount of dough made 24 buns.  For the cross on top I made a paste of flour and water which I sweetened with some sugar and then piped it on with a piping bag.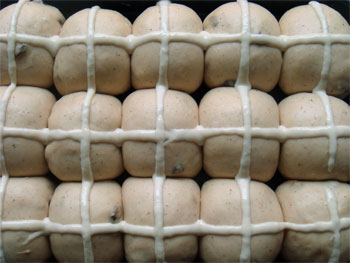 They took about 2 and a half hours to rise.  I baked at 180C (with convection on) for 18 mins.  I allowed them to cool slightly for five minutes before removing from the pan and placing on a wire rack to cool.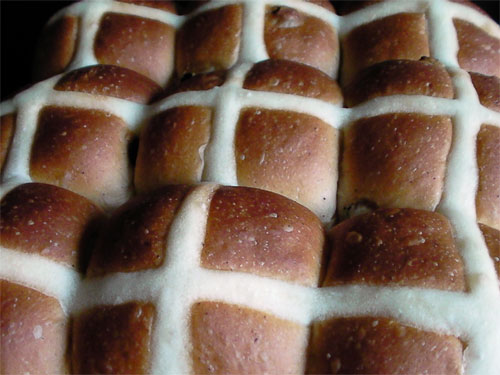 They are pillow soft and delightfully fragrant.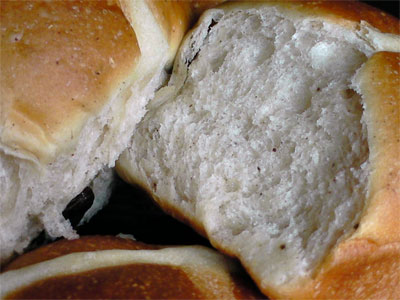 I expect them to keep well, too seeing that I used the water roux method.  They took three and a half days to make from start to finsih but they were well worth the effort.
Syd