Sourdough Ciabatta Rolls - no kneading at all
This formula is adapted from Wild Yeast's great recipe here: http://www.wildyeastblog.com/2008/07/28/sourdough-ciabatta-rolls/, with the following changes:
1. Increased the hydration to 85%
2. The original formual requires no machine kneading but does do a bit of hand kneading in the beginning, I don't knead at all, not with machine, not with hand. I used the same technique from my 36 hour sourdough baguettes: a long cold autolyse (4 hours in this case) to develope the initial gluten, then add in the 100% starter and salt, mix until roughly even. At that point, the "dough" looks like following, don't worry, it will be fine.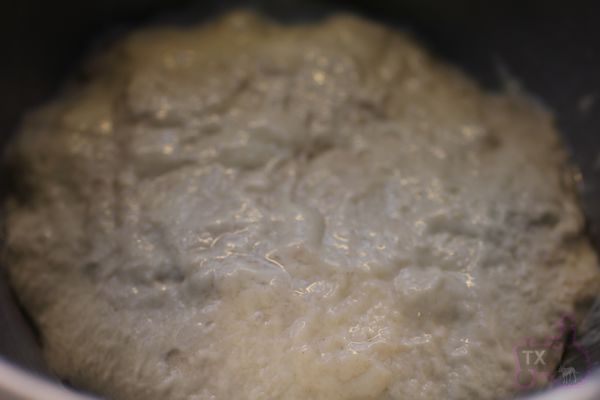 3. Added a S&F during bulk rise, which makes 4 S&F in total. And look how smooth the dough looks at the end of the 2 hour bulk rise! Magic!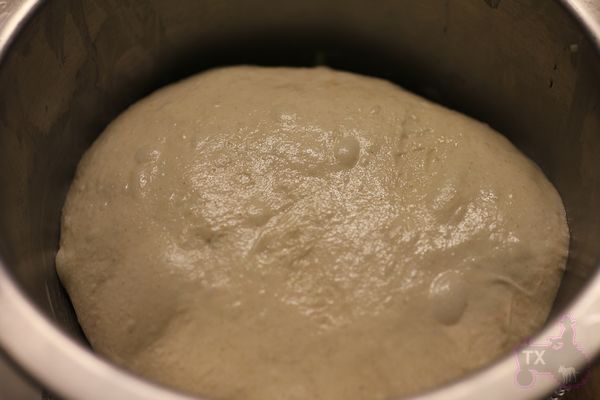 4. After an overnight stay in the fridge and 1.5 hour of warm up at room temp, it full of bubbles, beautiful.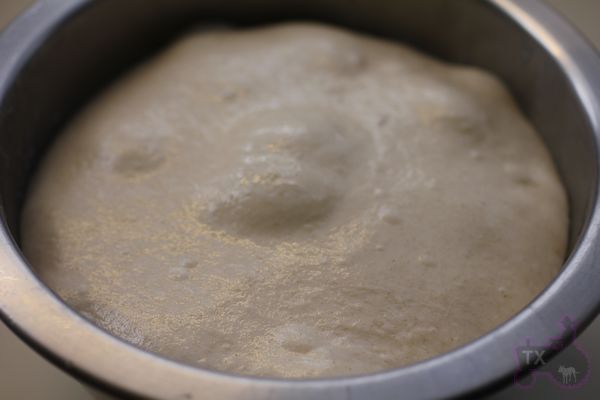 5. I only made 1/3 of the recipe since I didn't have enough starter, so 4 rolls rather than 12. They look very flat and sad proofing, I decreased the proofing time to 1 hour since the house was warm.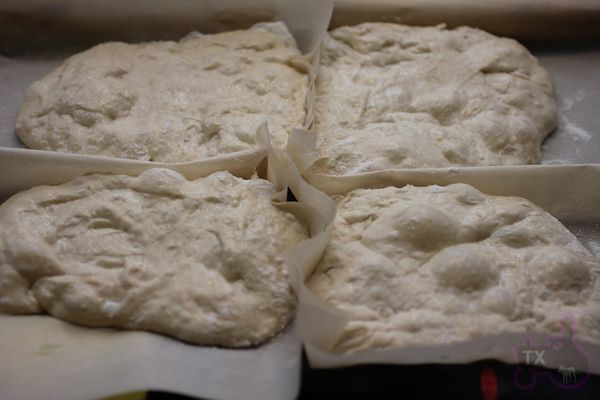 6. Flip over one by one then into an hot oven they go. Amazing ovenspring. They sang loud and proud out of the oven.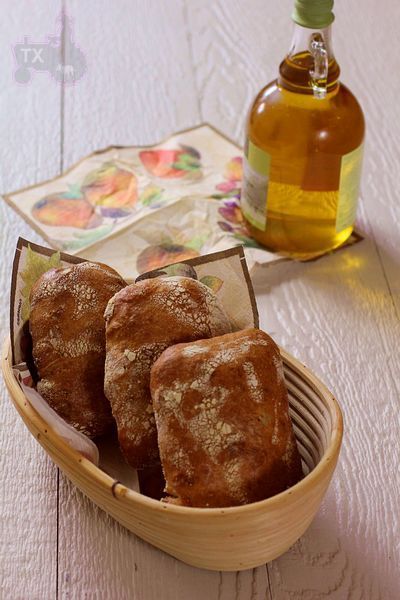 Nice open crumb. Nice delicious flavor.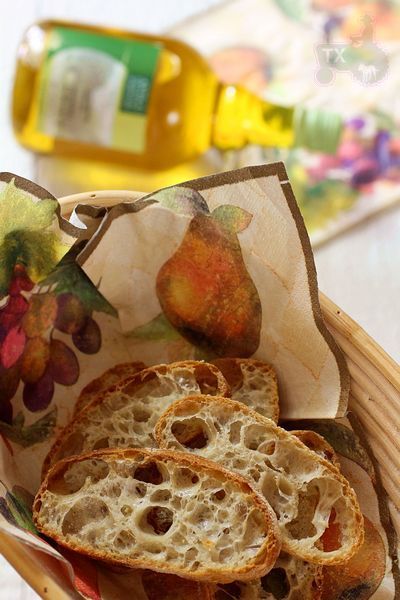 I think all that dividing for rolls destroyed some bubbles. Next time I will just make one big loaf with this amount of the dough, I think the crumb will be even more open.
Submitting to Yeastspotting.