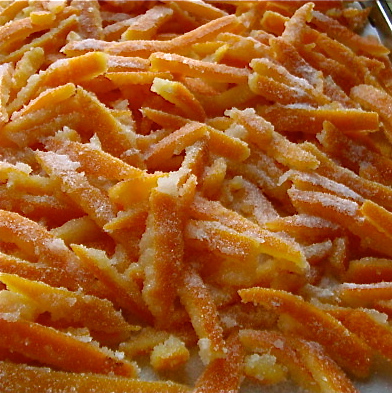 I made a fresh supply of candied orange peels for my spring holiday baking.  I find the video on you tube, by yanghalying, very intertaining and instructive.  By using her method for candied peels, I have excellent results, firm, colorful and tasty candy peels, for oranges and lemons.  
I made a batch of Orange Aniseed Wheels from Ciril Hitz book 'Baking Artisan Bread'.  They are very tasty and an easy one day bake.  Perfect to try out some of my now fresh supply of candied orange peels...they are so delicious, I have eaten so many, I think I'm having a vitamin C overload, they are addicting!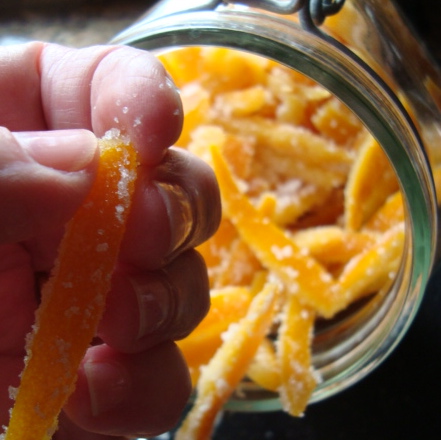 Brush the Pin Wheels with Clarified Butter and dust in Sugar - for better keeping!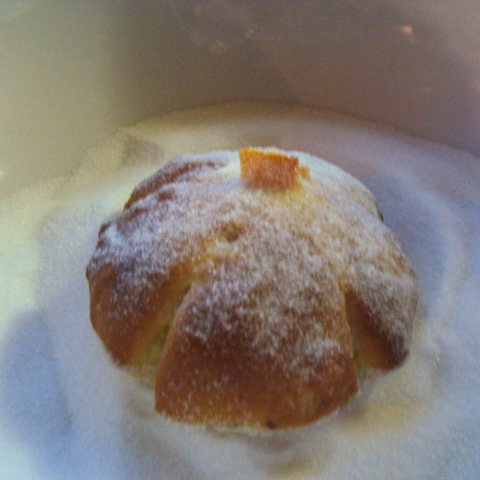 Crumb appears yellow from indoor light...lost the evening sunlight!  Flavor is lovely of orange and aniseed.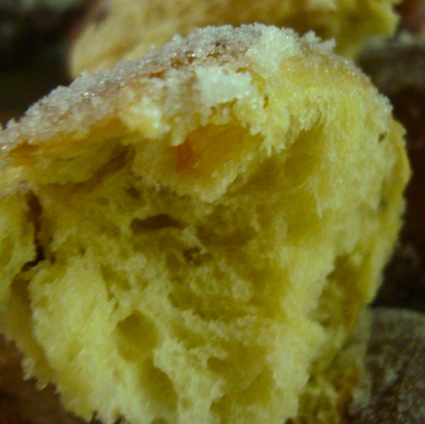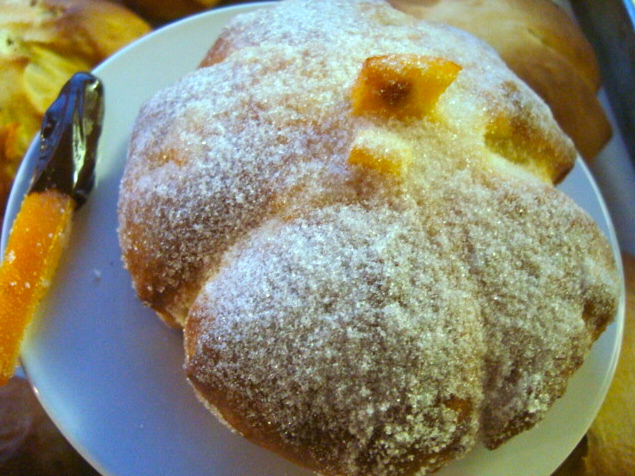 Sylvia