February 16, 2011 - 7:40pm
100% Butter Brioche - richer than Bill Gates!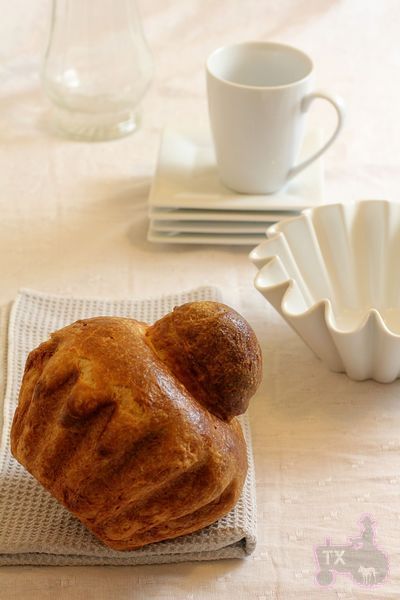 Yes, this brioche has 100% butter ratio, i.e butter weight == flour weight. According to BBA 80% butter brioche is considered "richman's", so this brioche is probably "Bill Gates'"?
First saw this bread from a blog, but it didn't provide a formula except to say it's from "Patisserie of Pierre Herme", I am not about to spend a few hundred bucks on that book, yet can't find a copy of the recipe online, so it has been taunting me ever since. Recently a reader of my Chinese blog was nice enough to send me the recipe, finally I got to make this bread!
I know some of you may suspect a bread with so much butter would taste greasy or heavy. I have made many enriched breads, a lot of them are brioches with various butter ratio, I think for a rich yet light brioche, the key is in the kneading. I kneaded it very well, and the final bread had a croissant -like crust with a "lighter than air" crumb. The contrast of a crispy flaky crust and a chiffon cake-like crumb creates a wonderful mouth feel, along with great butter flavor, it's a bread worth every bit of effort and calorie!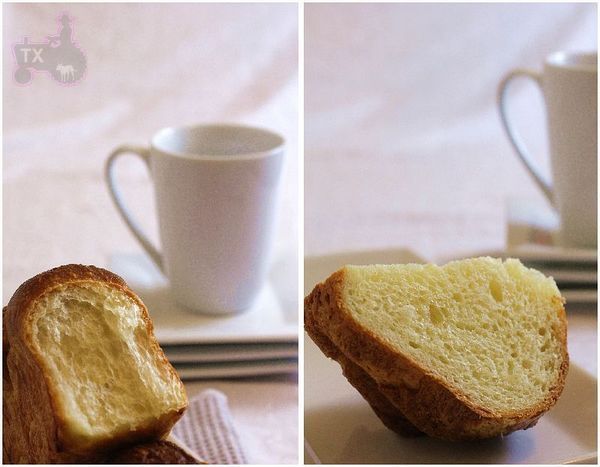 100% Brioche (adapted from "Patisserie of Pierre Herme")
note: I changed the qantity to be more family friendly
note: I used SAF Gold osmotolerant yeast instead of fresh
note: PH is very short on procedures, so I had to improvise a lot. My adaptions are noted in brackets.
bread flour, 300g (100%)
sugar, 39g (13%)
SAF Gold osmotolerant yeast, 4.8g (1.6%) (if you use instant dry, you may need a bit more due to higher ratio of sugar)
salt, 8.4g(2.8%)
egg, 210g(70%)
butter, 300g(100%), softened
1. Mix flour, sugar, yeast, salt, and half of eggs together with dough hook until clean the bowl, add the rest of eggs, mix until clean the bowl. (The dough was too dry with half of the eggs, then too wet with all of the eggs. I added eggs in one shot, and used paddle attachment the whole time for my KA 6pro. Mixed until it cleans the bowl, it will take a while but you need the gluten to be strong before adding that much butter.)
2. Add butter, mix well. (I added butter a bit at a time, and mixed until the dough wraps around the paddle attachment and cleans the bowl. It can pass windowpane very well. This intensive kneading is essential for a light and tall bread.)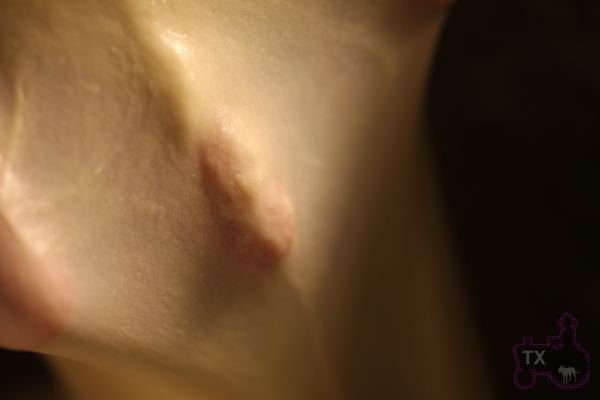 3. Rise at room temp until double (about 1 hour to 1.5 hour for me), punch down, put in fridge for 2 hours, punch down again, put back in fridge for at least 4 hours or overnight.
4. PH doesn't say anything after the bulk rise, so everything below is my adaption. (Divide and shape right out of frdige when the dough is cold and managable. This dough will expand A LOT, so only fill the molds 1/4 to 1/3 full.)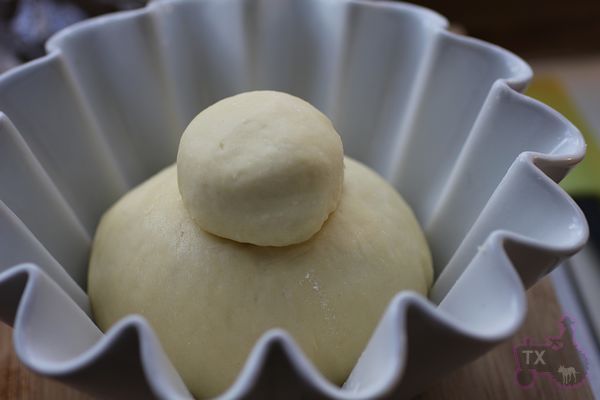 5. (Proof at room temp (~73F) until the dough reach the rim of the molds, 2.5 to 3 hours for me.)
6. Egg wash once or twice, bake my 550g large brioche at 420F for 15min, then 375F for 30min. Other smaller ones (160g dough size) were baked at 420F for 15min, then 375 for 10 to 15min.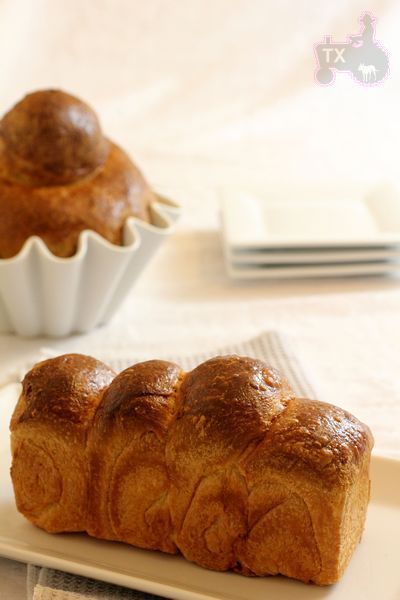 With good quality butter, and enough kneading/fermentation, this bread is both rich and light, heavenly!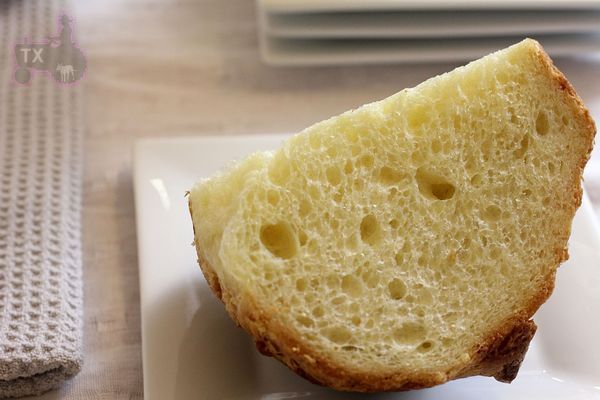 Not for everyday consumption, but perfect for an occasional treat.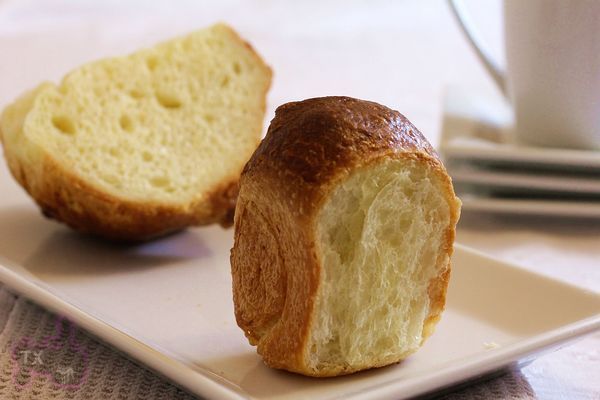 Submitting to Yeastspotting.