February 8, 2011 - 1:39pm
100% WW cottage cheese lemony sandwich loaf - my sourdough starter declares defeat!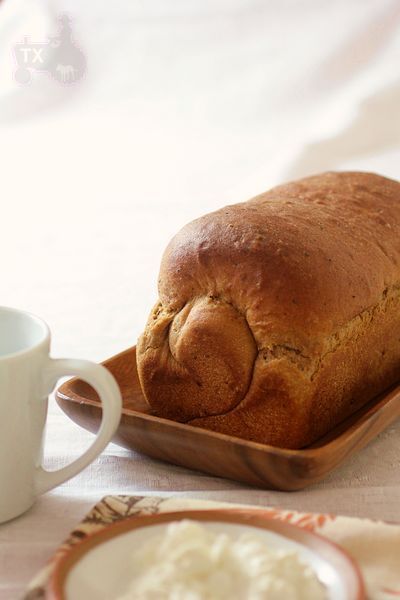 This recipe is adapted from "Laurel's Kitchen Bread Book", my favorite WW bread book. There's nothing wrong with the formula itself, other than needing quite a bit more water, however, my attempt to convert it to sourdough has failed completely. Oh, don't think I haven't tried many time. Different rising schedule, different starter ratio, different cottage cheese, even added baking soda to offset the acidity of cottage cheese, they all ended up the same: the dough started tearing and collapsing 3 to 4 hours into the rise, no ovenspring to speak of.
2 huge tubs of cottage cheese later, I declare defeat. Here's my guess on why this formula doesn't work with sourdough, but I am in no way certain, and welcome all advices and theories!
- cheese has extra protease
- this formula has quite a bit of cottage cheese mixed in as part of liquid (35%)
- since it's part of liquid, cottage cheese were kneaded into the dough from the start, so it's very integrated into the dough structure
- using sourdough starter, my rise schedule is way longer than the 3 hours in the original formula. The loaf in the picture were made according to original formula with instant yeast, as you can see, there's no gluten break down, the loaf is tall and proud. so I guess my sourdough verion simply takes too long to rise, giving extra protease enough time to destroy the gluten structure.
- I could try to reduce the cottage cheese ratio, or shortened the rising time, but then that defeat the purpose of making pure sourdough verison of THIS formula
Anyway, here's the (slightly adapted) original formula and pictures using instant yeast, the bread is very delicious, even without sourdough.
Lemony Loaf (adapted from "Laurel's Kitchen Bread Book")
*formula is good for a 8X4inch loaf pan
ww flour, 413g
wheat germ,14g
instant yeast, 3.5g
water, 247g
cottage cheese, 145g
honey, 21g
butter, 14g
salt, 5.5g
lemon zest, from one lemon
1. Mix cottage cheese, honey, and 120g of water, heat to almost boiled, well mixed. Cool to room temp.
2. Add the rest of cold water, flour, wheat germ, yeast, salt, lemon zest, autolyse for 30min. Knead well, add buter, knead until past windowpane.
3. Rise at 80F for 1.5 to 2 hours until double, press with finger the dough won't bounce back. Punch down, and rise again until double, it will take half of the time as the first rise.
4. Shape and put in a 8X4in loaf pan
5. Rise at 90F until the dough is about 1inch above the rim, slowly bounce back a bit when pressed. About 45min to 1 hour.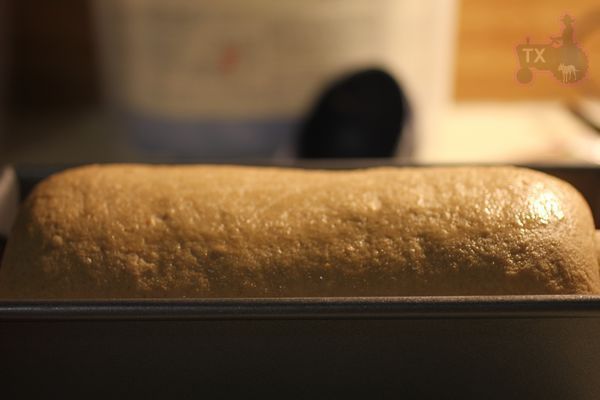 6. Bake at 350F for 45min. Brush with butter when warm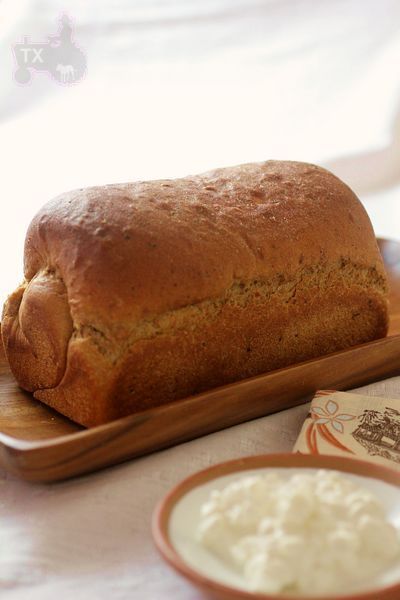 You can't taste cottage cheese perse, but it does make the crumb very soft. This effect makes me wonder whether it also completely "breaks down" the gluten given enough time.
As delicous as this loaf is, the questions are still nagging me: "WHY exactly has my sourdough version failed?", "Can it work somehow?"
Submitting to Yeastspotting.