February 3, 2011 - 11:54am
Focaccia and chorizo thyme rolls - Dallas has frozen over. So I baked.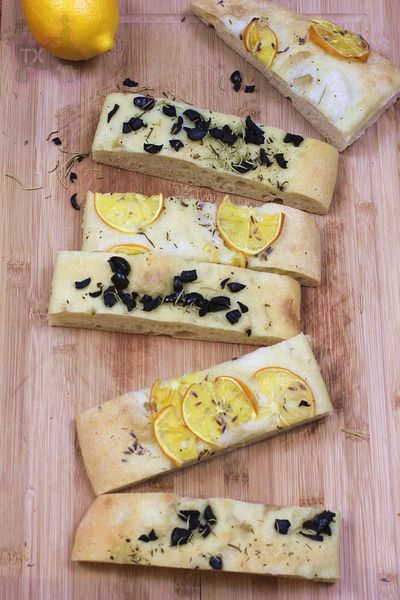 Well, it's been 3 days of ice and below zero temperatures. I lived in Toronto for 5 years, this is nothing to northerners, but to Dallas, a city that has probably 2 sand trucks in total, this is "when the world stops" moment. Even my office closed for two days, which is jaw dropping since the boss is a hardy workaholic. And she's from Romania!Unexpected down time at home, what do I do? Bake breads of course! My starters are still aleep in the fridge, so I mixed up some olive oil dough from the book "Bourke St. Bakery", made two kinds of breads from it.
Olive Oil Dough (adapted from "Bourke St. Bakery")
- first dough (it's exactly the same as the main dough, so you just have to make one the first time you make this dough, after that, just reseve a portion from the final dough and use it as first dough for future loaves. it can be stored in fridge for a few days, and frozen for a lot longer.)
bread flour, 100g
salt, 2.5g, 1tsp
olive oil, 3/4tsp
milk, 1/2tsp
water, 70ml
instant yeast, 1g
1. Mix together into a dough, store in fridge for overnight.
-final dough
bread flour, 600g
instant yeast, 6.5g, 2tsp
water, 400g
olive oil, 20ML
milk, 20ML
salt, 15g
first dough, 180g
2. Mix everything togeter, autolyse, knead well.
3. Bulk rise at room temp (73F) for 1.5 hours, S&F every 30min. Dough is very smooth and soft, like silk.
4. Reserve some as preferments for later if desired, otherwise shape into focaccia. Rise for 15min, brush with olive oil, add toppings, rise for another 15min. I used two toppings: black olive+rosemary, and sliced meyer lemon+lavendar.
5. Bake at 350F for about 30min until golden.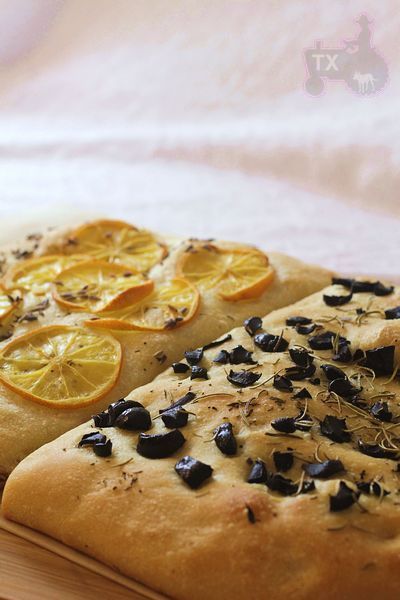 Soft and fragrant, perfect to snack on.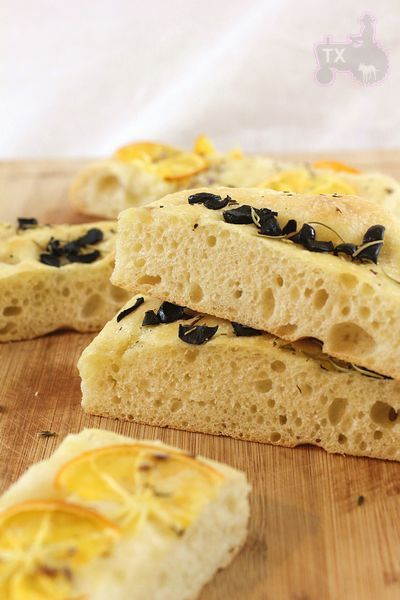 The lemon+lavendar topping is my desperate calling for spring - or at least a break from "wintery mix" and "icy roads". Black olive+rosemary is just classic. Both are very delicious.
I only used half of the dough for facaccia, other other half for chorizo and thyme rolls - good thing that I had all the ingredients in the fridge, no way to get to the store!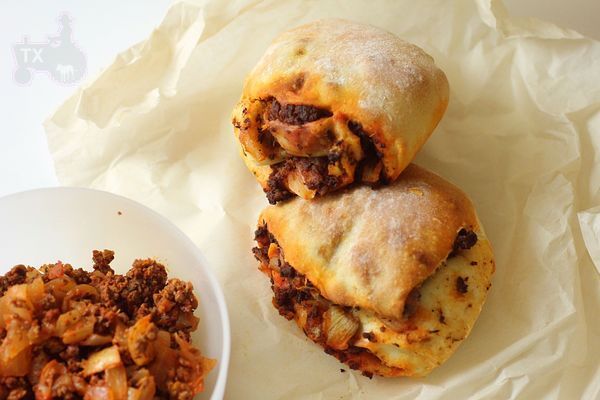 The mixture of chorizo, onion and thyme was laminated into the dough as following: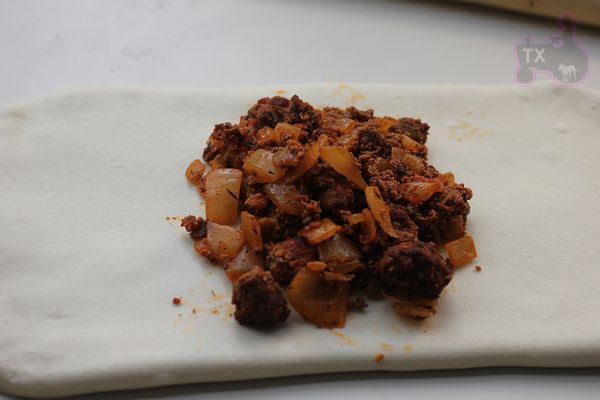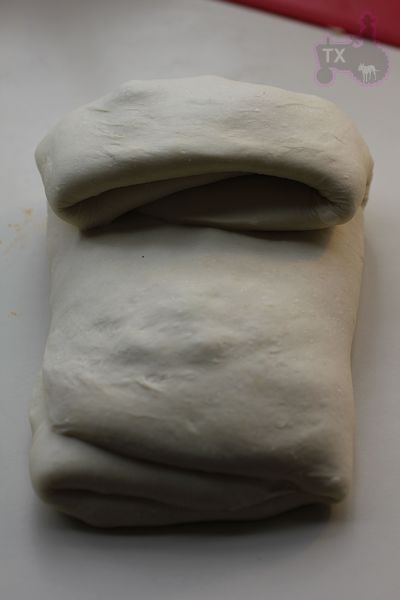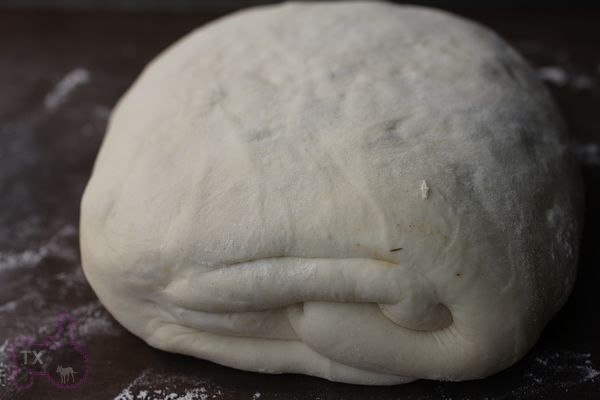 Proof for 30 to 45min, cut into 4 parts before baking. If using the whole amount of dough, cut into 8 portions. Bake at 400F for about 20min.
Very rustic looking, very yummy.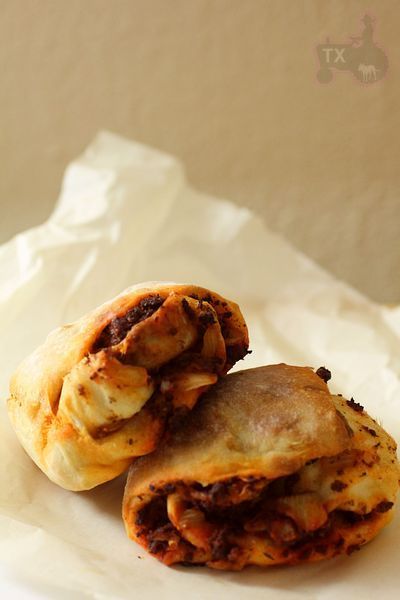 Submitting to Yeastspotting.