February 28, 2007 - 7:55pm
I was loading my second loaf of the day into the oven when I heard a loud crack and then an electric buzzing sound. I looked down to see this: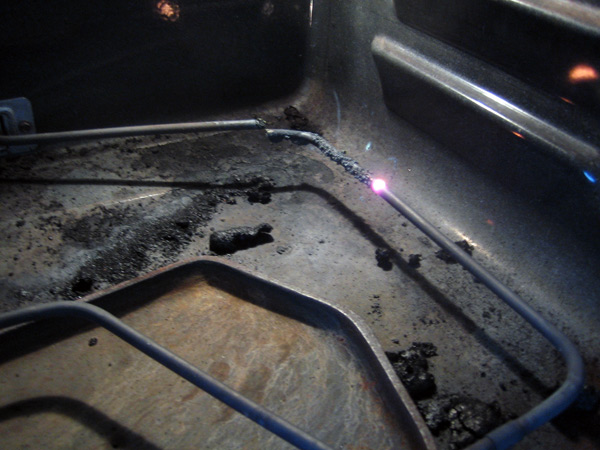 Hmmm... that isn't good, is it?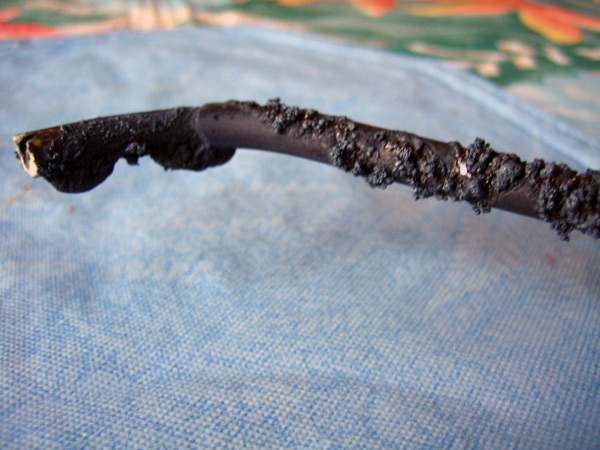 45 minutes of running around and I was able to find a new coil.
The irony is that I was testing the Steam Maker bread kit today, which is supposed to help you protect your oven from damaging it with improvised steam creation. I'm not suggesting that it is what killed my coil, I just found the timing amusing.
The bread? Just a basic pain sur poolish. Pretty wet today, around 75% hydration.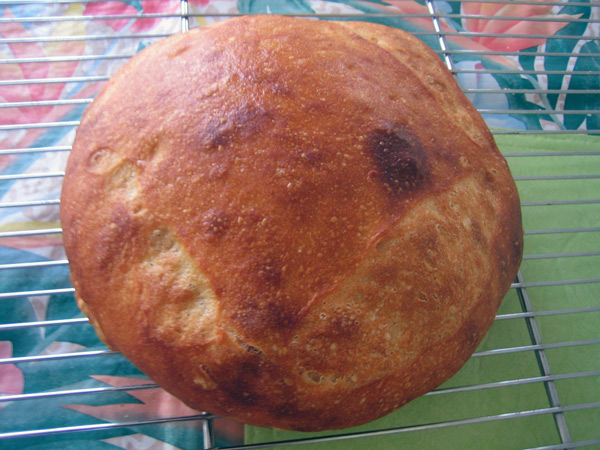 I didn't do a great job of shaping it, but it looks like it turned out alright. Since the oven was dead we grabbed take out burritos instead of having the quiche I was going to throw in the oven after the bread was done, so I actually haven't tried it yet.