January 25, 2011 - 8:12pm
Let me start by saying that I have always thought of my self as the kind of guy who when faced with a self made disaster, would take credit for it. My reply on another thread that I thought stove top baking in a dutch oven is possible, is why I'm posting my trial bake. Not everything I try is beautiful, as you can see. I think I learned enough to make corrections in the burner level and have a better result. Who ever said you can't really burn bread hasn't tried this method.
This is a 68% hydration French style Pain au Levain. I made enough dough for 2 loaves baked at the same time. The fire detectors didn't alarm, better check the battery!
Enjoy my disaster.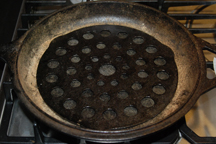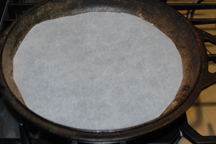 Cast iron trivet to hold dough off the bottom. Parchment to hold dough.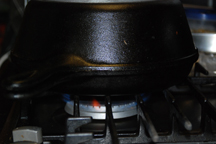 Slashed and ready to cover. Cover on holding 320F +~-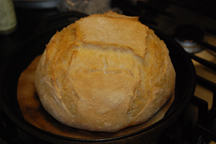 Tented to hold heat in on top. This seemed to work.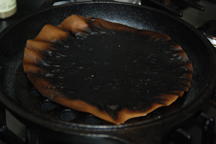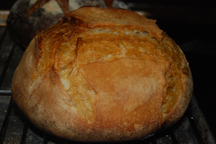 Parchment was scorched from medium burner heat. The crust is very thin and some of the color is from the burning of the bottom.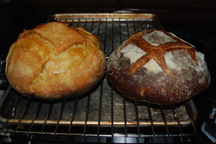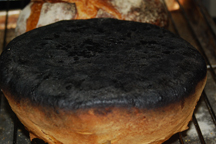 I made 2 loaves. One for the oven and one for the combo cooker. The bottom of the DO loaf was carbonized. Evidence of way to much burner heat.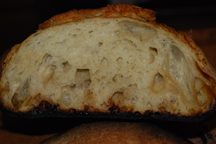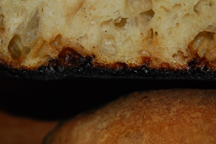 The blackened bottom made the crumb inedible in a civil world. I am pleased with the crumb structure and over all profile.