December 24, 2010 - 8:04pm
Chocolate Orange Panettone for Christmas
Hello, There have been so many beautiful Panettones baked and posted about here on TFL this Christmas season.
Thanks Daisy_A, SylviaH and others for your inspiration!
These Panettone are from Artisan Breads at Home by Eric Kastel. This is a sponge bread, mixed and baked today. They are flavored with orange zest, candied orange peel, chopped chocolate and chocolate ganache! Advanced Bread and Pastry has a chocolate glaze for Panettone so that's what I used. It is thinner than the glaze Sylvia used - next time I may try hers - it was so attractive.
Here are some pictures, before baking (one unglazed, one glazed), and two after baking.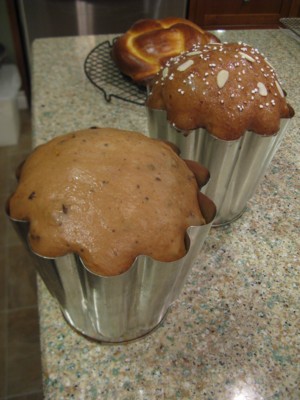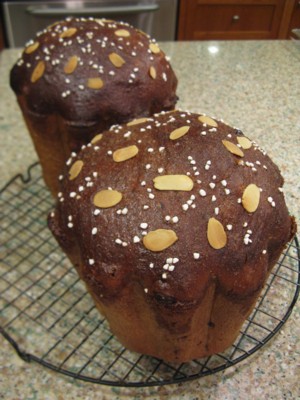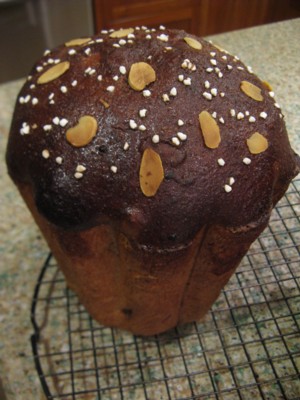 We'll be cutting into one of these for breakfast tomorrow.
Merry Christmas everyone!
Regards, breadsong