December 24, 2010 - 5:16pm
Mr. Hamelman's Un-Kneaded, Six-Fold French Bread (For Stuffing!)
Hello, I wanted to have some good bread to make the turkey stuffing with. Mr. Hamelman's formula for Un-Kneaded, 6-Fold French Bread looked good so I wanted to give it a try. Instead of the 5 baguettes as instructed, I roughly shaped two big loaves. This dough was 73% hydration.
We couldn't resist and cut some to make sandwiches for lunch today.
Another really, really good bread from Mr. Hamelman!!!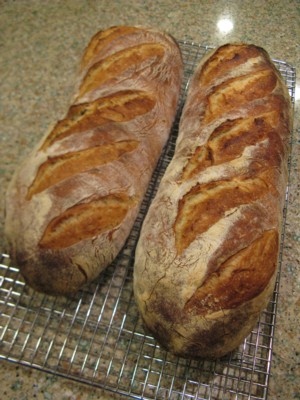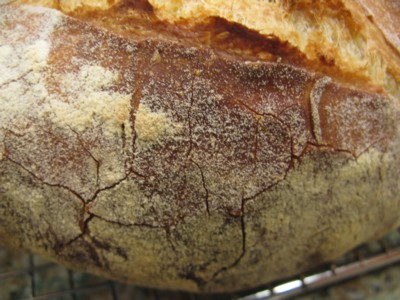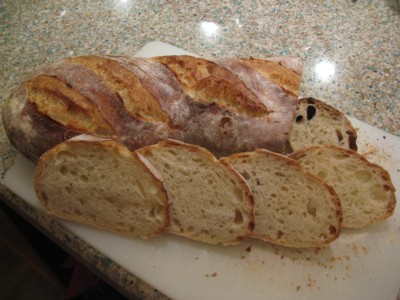 Merry Christmas everyone! from breadsong