December 21, 2010 - 9:25pm
Panettone with Cherries, Chocolate and Pecans!
Not in the mood to spend hours in the kitchen, or feeling confident yet enough to tackle an authentic italian panettone, but want a lovely festive tasty panettone!  Mix it up tonight, bake it tomorrow!  These are festive little Panettone's and perfect for the Christmas Caroler's along with cup of hot coco! 
This is a feature recipe from http://www.kingarthurflour.com/recipes/cherry-almond-panettone-recipe .  I did my version of mixing and ingredients, using fresh potato, pecans, extracts, chocolate, almond paste meringue topping. 
You can mix up the poolish tonight and bake it tomorrow! Instead of using the large mold...I used the small single serve size..I just eyeballed the cuts of dough into 9 perfect for the single serve molds.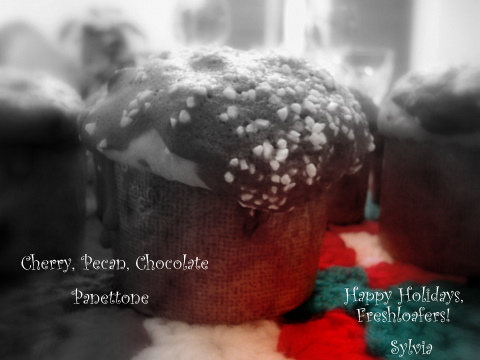 " The Sampler "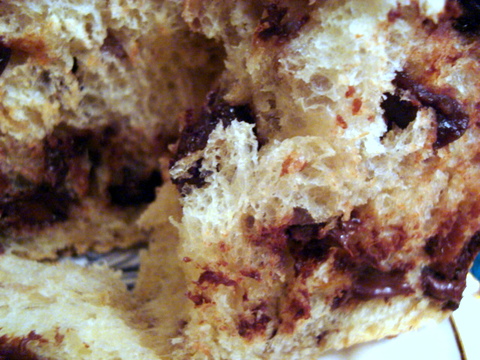 Very light, shreds apart, and moist, melt in the mouth creamy crumb!
                                                 No little elf is going to turn their nose up at these!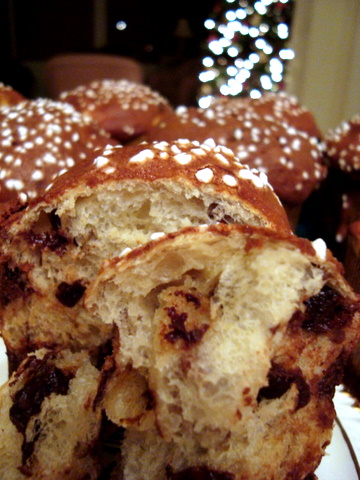 Submitted to yeastspotting