December 15, 2010 - 6:50pm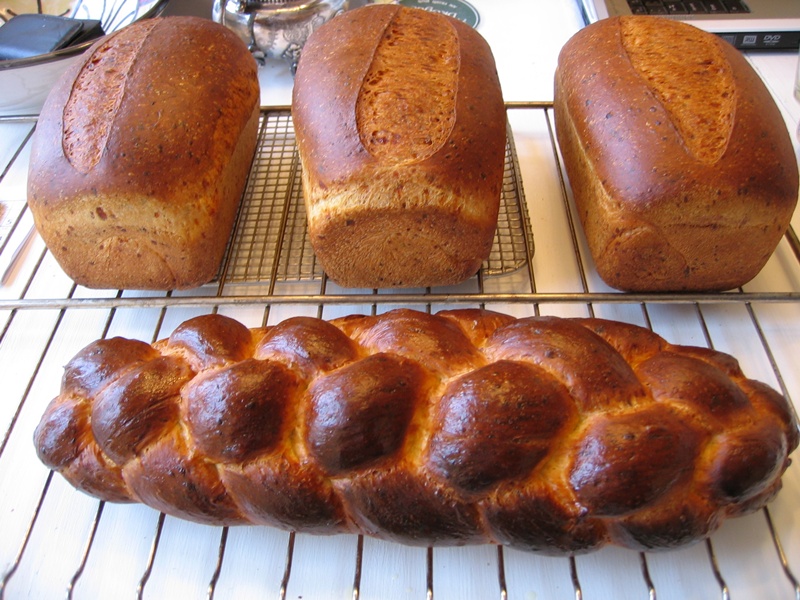 My tradition of Christmas bread baking began by accident back in 1975, when, considerably younger and poorer, I discovered a recipe for cheese bread in Joy of Cooking that yielded a pretty tasty product.  So I decided that Christmas that family and friends would receive a loaf, something I could afford and that was personal.
To my surprise, I started receiving inquiries the following holiday season to the effect of, "So, I'm looking forward to another loaf of that fabulous bread."  So began a tradition (curse in my weaker moments) of baking cheese bread at Christmas time.  This year, that amounted to 30 loaves, baked over two weekends.  A busman's holiday for me I reckon.
I've tweaked the recipe over the years, but the central ingredients remain extra sharp cheddar cheese, butter and milk.  The combination makes for a rich, dense loaf of bread with excellent keeping qualities and a simple set of instructions I send with each loaf: "Cheese Bread - For best results, slice, toast, butter, and enjoy!"  The recipe below is for 5 loaves which is my standard at-a-time bake these days.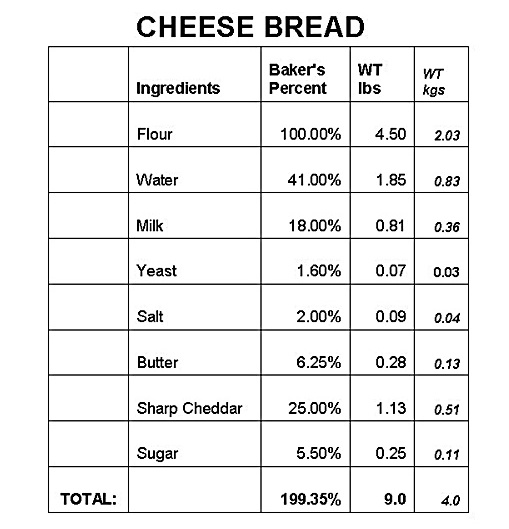 While this is an easy, straightforward straight-dough bread, I've found that to achieve a really good loaf requires a fair amount of hand labor.  I hand grate the cheese - about a quarter pound per loaf - because my experience with KA mixer grater attachments is that they produce too coarse a grate, and I then gently rub the cheese into the flour, a bit at a time, to both coat the individual gratings and to gently warm the flour and cheese which makes for better incorporation.   Beyond that, because I mix 9 lbs at a time, there is no way short of using a commercial mixer to do this except by hand.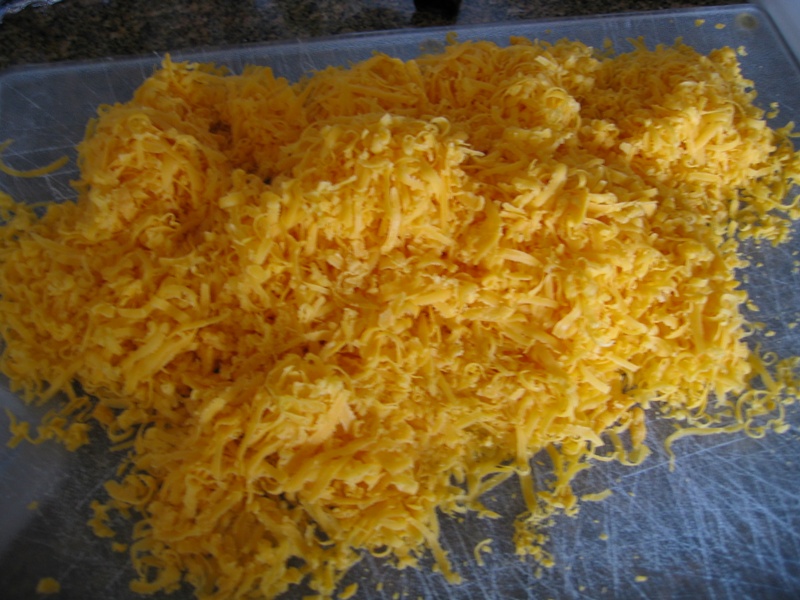 It's actually a kind of sensual experience, gently rubbing flour and cheese between my palms until the flour itself begins to take on an orange hue.
The second taxing part is that because this is a stiff dough, it requires kneading.  Not so much for the gluten development I think as for the final effect of warm hands on dough in 'melting' the cheese so that it's really incorporated.  After 7 minutes or so of kneading, you are rewarded with a dough that is silky smooth and now very orange-hued.
The milk, butter, salt and sugar are heated in a pan to a scalding temperature to denature the enzymes in the milk, and then cold water is added to reach DDT.  Instant dry yeast is added to the flour and cheese, the liquid is poured in, and then hand mixed until fully kneaded.  Bulk fermentation is 1 - 1 1/2 hours depending on temperature, and then the dough is divided, allowed to rest for 20 minutes, and then shaped and placed in bread pans and covered.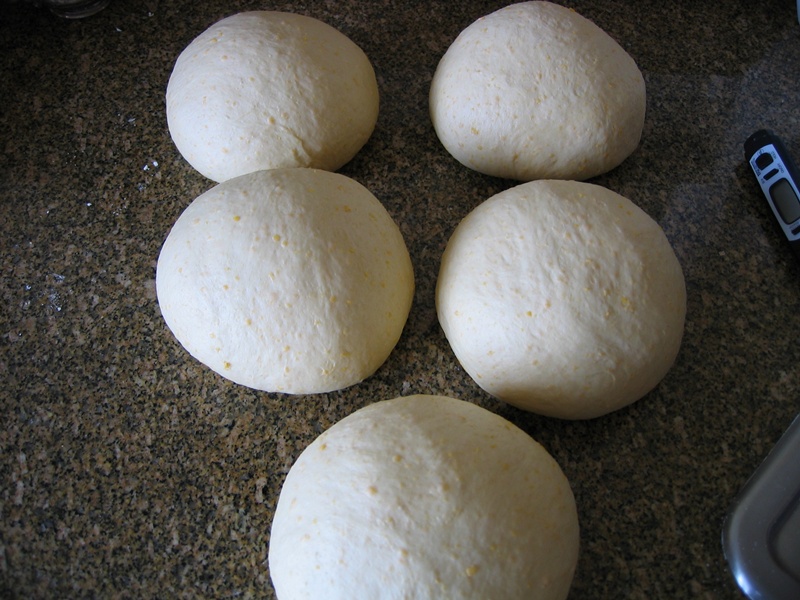 I braided one up as a challah, and thinking about it, the formulas aren't that far removed excepting the cheese.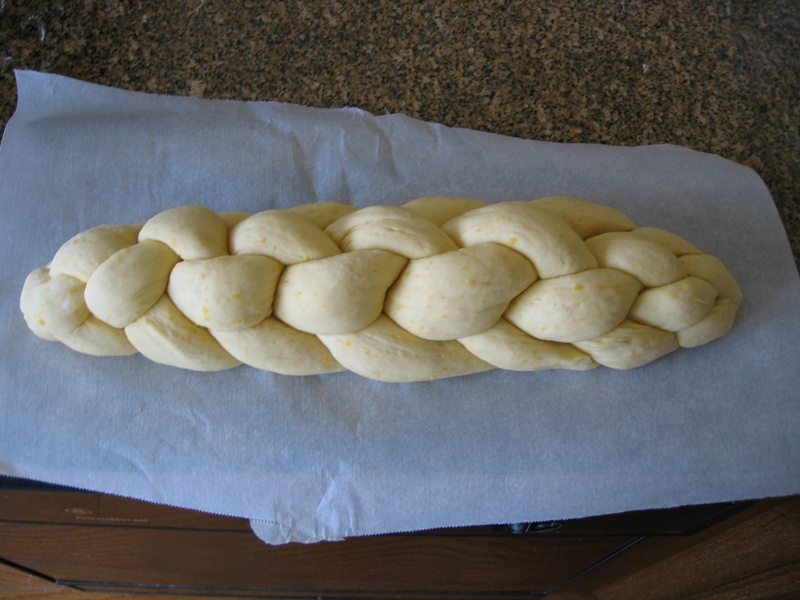 Final proof is a short 1 hour, and then the bread is baked, steamed, in a 375° F oven for 45 minutes.
After removing them to racks to cool, they are brushed lightly with melted butter to achieve a soft crust (no hearth bread, this!).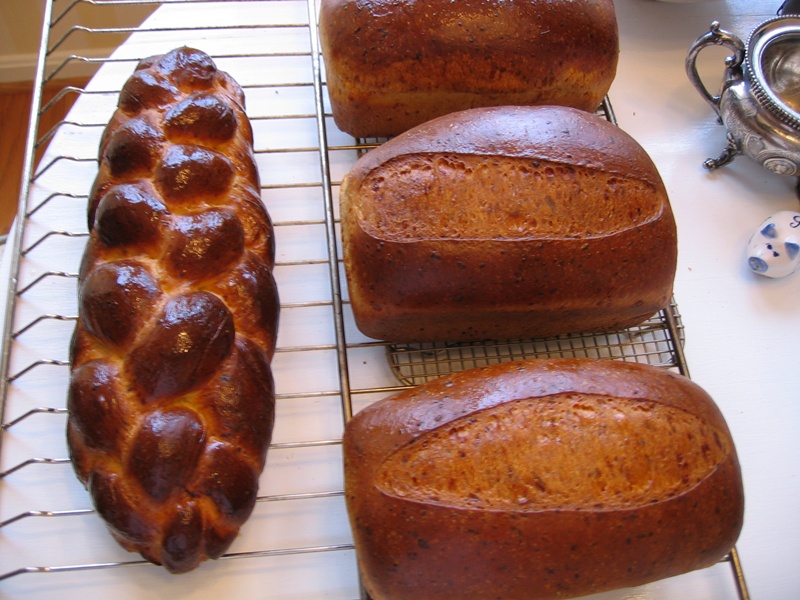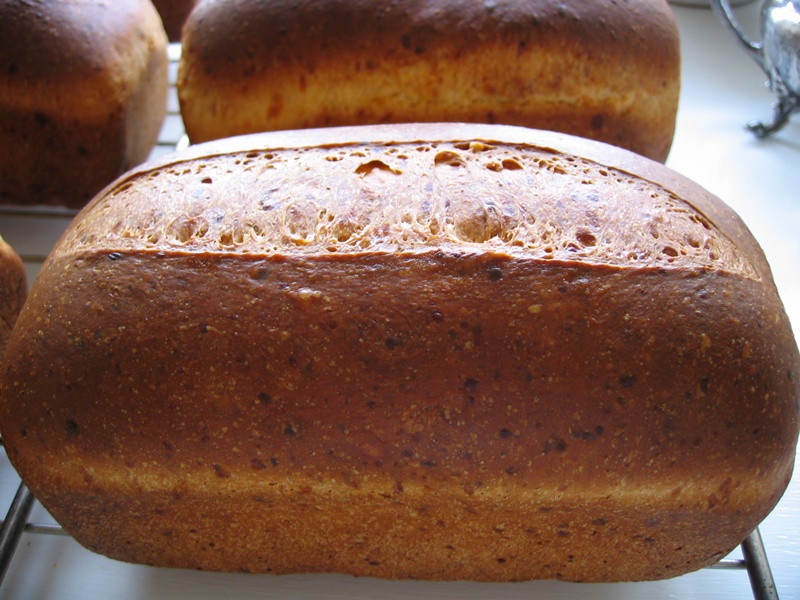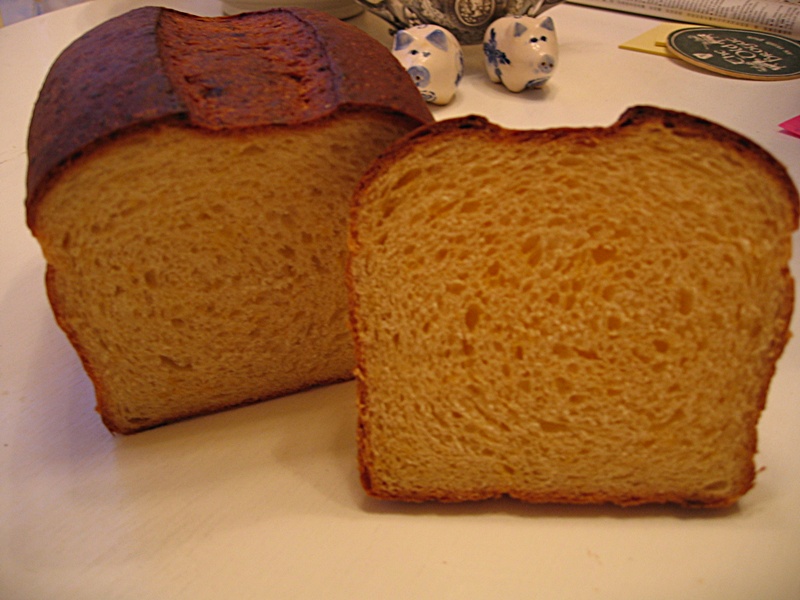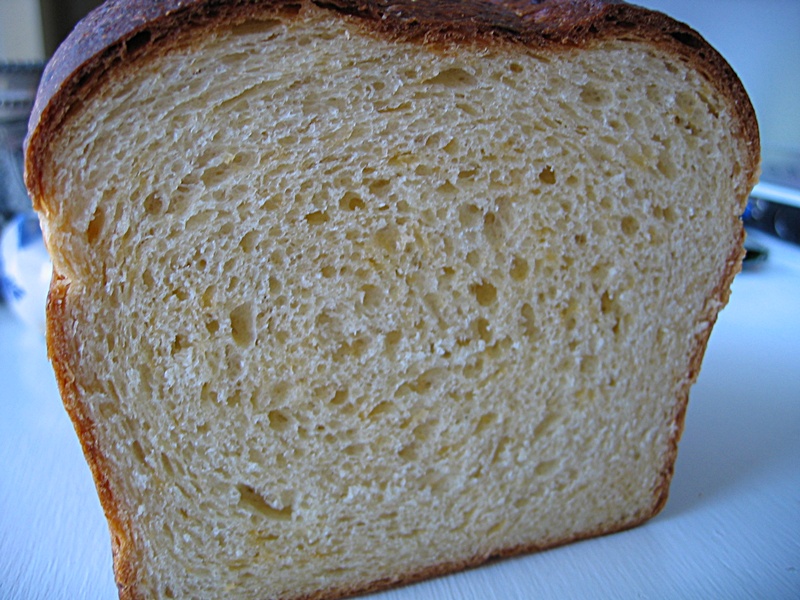 I've frozen this for several months in frost-free refrigerators after cater-wrapping them in plastic, and they still turn out wonderfully.
Other baking I've done includes some stollen.  I like to marinade my fruit in rum for about 8 weeks prior to making my dough.  Pics are below - sorry no crumb shots as these are all presents.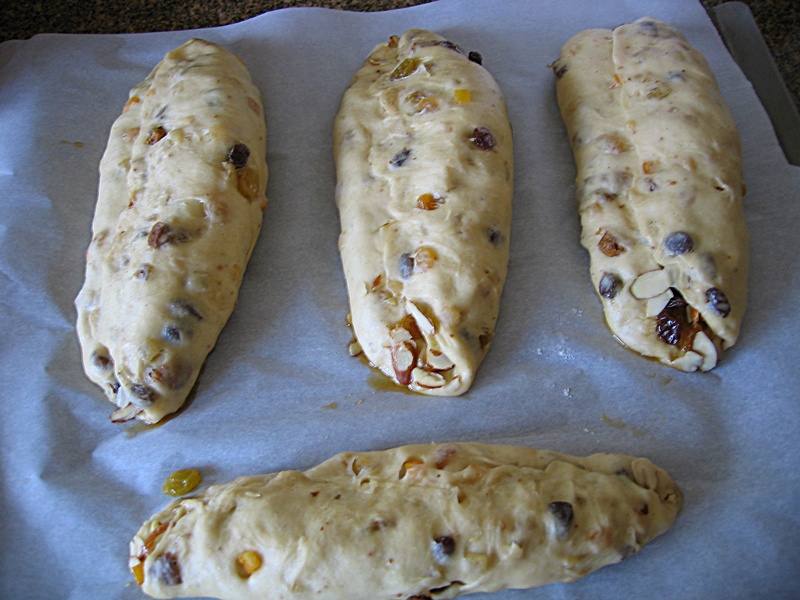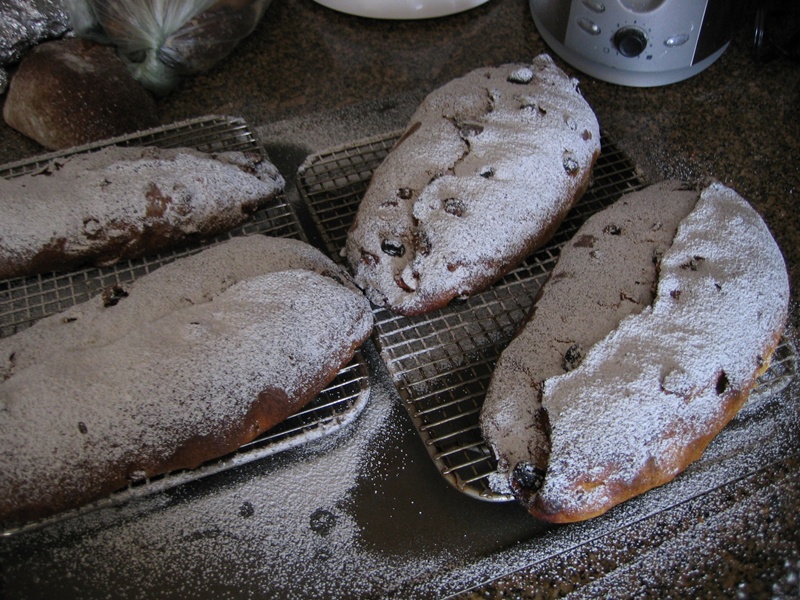 I wish everyone at TFL the best of our Holiday season!
Larry