November 29, 2010 - 3:11pm
A quick and easy 40% rye - with pickle juice and dill
Went to Seattle to visit my parents for Thanksgiving, made cookies, muffins, 3 different kinds of breads, with no evidence since I forgot to bring my camera. Oh well, they tasted good though! Came home on Sunday and need some bread for this week's lunch, but my starters are sound asleep in the fridge. Made this quick 40% rye from Dan Lepard's "A handmade loaf" using dry yeast. The liquid in the formula is dill pickle juice, boosted by some extra fresh dill, the loaf was very flavorful.
Cucumber Pickle Juice Rye (adapted from "A handmade loaf")
bread flour, 300g
rye flour, 200g (toasted at 400F for 15min)
fresh dill, 10g
instant yeast, 3g
salt, 8g
dill pickle juice 350g (I used 390g)
1. mix flour, dill and juice, autolyse for 40min
2. add yeast and salt, knead briefly
3. bulk rise for 2 hours, s&F at 30, 60, 90min.
4. divide into 2, shape each into batard, proof for 1 hour, didn't double, probably grew 50% at most
5. bake at 430F for 10min, 410F for 35min
It's a compact loaf, some discussion on Dan's forum seems to show the same result, but the oven spring was good, as shown by the scoring marks and nice "ears"
Tight crumb, which I expected with a quick 40% rye loaf, the flavor was nice and intense though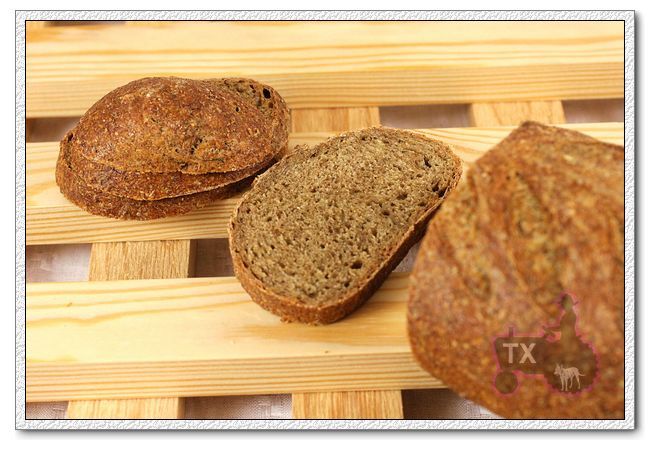 The book has a mistake in the amount of fresh yeast used - it should be 1.5%, rather than 1%, which means 7.5g fresh yeast, about 3g of instant yeast. However I wonder whether even more should be used, since the rise was slow and the breads are pretty small.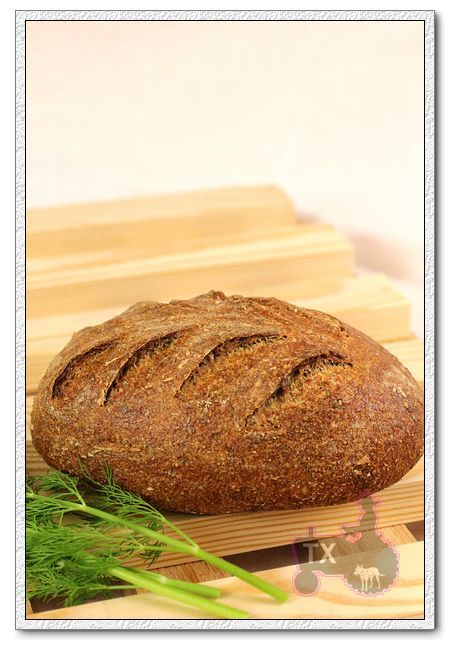 Following the book's advice, I made a rye flour glaze (2.5tbsp of rye mixed with 150g of water, heat until boiled while mixing continuously, brush the loaf with this paste 15 mins before the end of bake), It does make the loaf extra smooth and shiny, but the crust became a bit too chewy for my taste.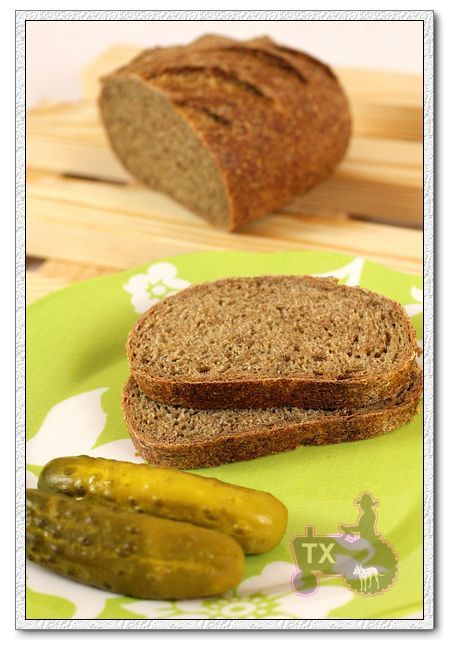 Sending this to Yeastspotting.