November 29, 2010 - 5:04am
I searched for different traditional Stollen recipes, combined several parts from all of them to match my personal taste and then baked my first Stollen yesterday and finished them today. I've never done them before, so I don't know if they will be good. The Stollen are quite heavy; 1 kilogram each. But traditional Stollen are supposed to be rather dense, without a lot of air inside them. Now they need to "sweat" for about a week in order to create the typically moist and soft structure and a good flavour. At least that's the plan and I hope it will work.
If they turn out to be good, I will of course post the recipe. Maybe next Sunday.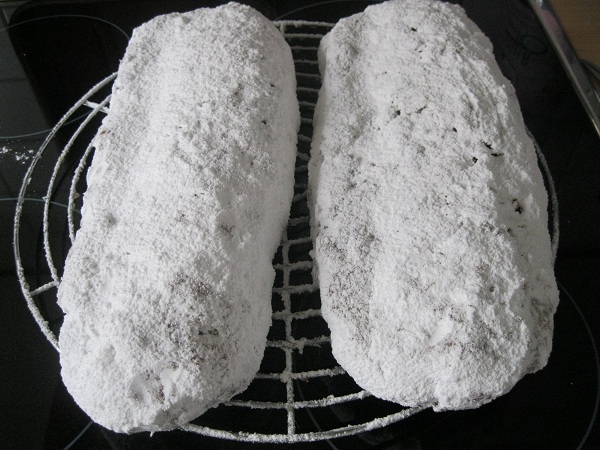 Oh, and that's how it is looking outside today, so kind of fitting: