November 21, 2010 - 8:30pm
Potato loaf and fresh butter
I made a potato bread today, using Dan Lepard's recipe from The Art of Handmade Bread (AKA The Handmade Loaf) as the basis and tweaking it a bit.  If memory serves me right, I used:
300 grams water
200 grams mashed potatoes
500 grams bread flour
1 tablespoon sourdough starter (cold from the fridge)
1 tablespoon honey
2 teaspoon salt
1 teaspoon instant yeast
I gave it quite a while, 10 minutes or so, in the mixer, then let it rise slowly most of the day, folding it a couple of times when I noticed it cresting over the edge of the bowl..  I shaped it an hour or so before I wanted to bake it, then baked it with steam at 465 for 15 minutes then 400 or so for another 20 to 30 minutes.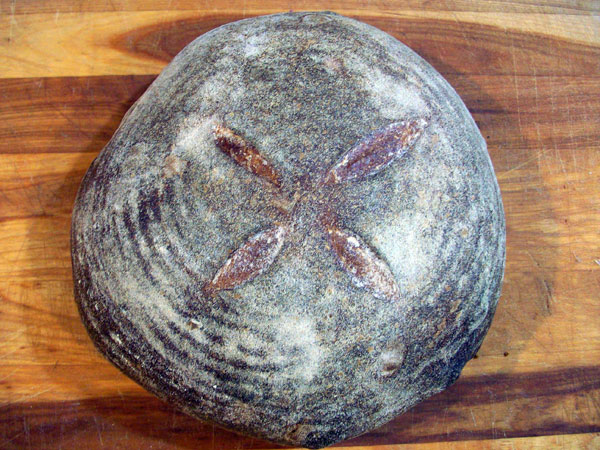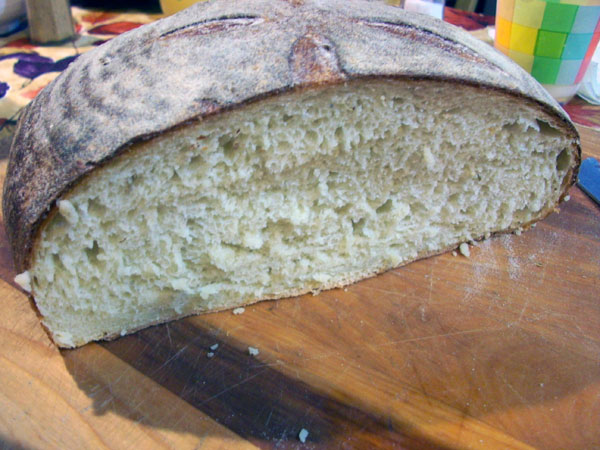 It has a relatively tight crumb but is really nice and soft.  I'm thinking I may make this as rolls for my Thanksgiving day feast this year.
My kids and I also made fresh butter in Mason jars as discussed here.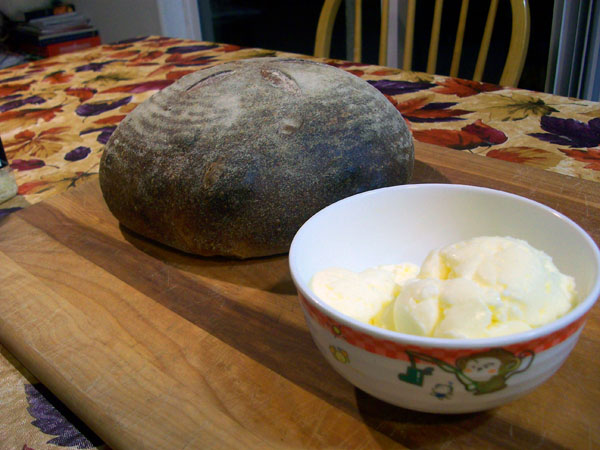 The kids had a blast dancing around the living room shaking the jars (we put some music on) and the butter was truly delicious.  It is well worth the effort!