November 21, 2010 - 9:57am
A visit to Poilane in Paris
Hi,
On my trip to Paris last month, I got a chance to visit the famous Poilane bakery. I've been wanting to visit it since reading about it in BBA as well as hearing what others have said about it. And finally, I had the chance so I thought I'd share with everyone.
I arrived in the neighbourhood at around 11AM on a Thursday, so it wasn't very crowded. Nice neighbourhood, btw: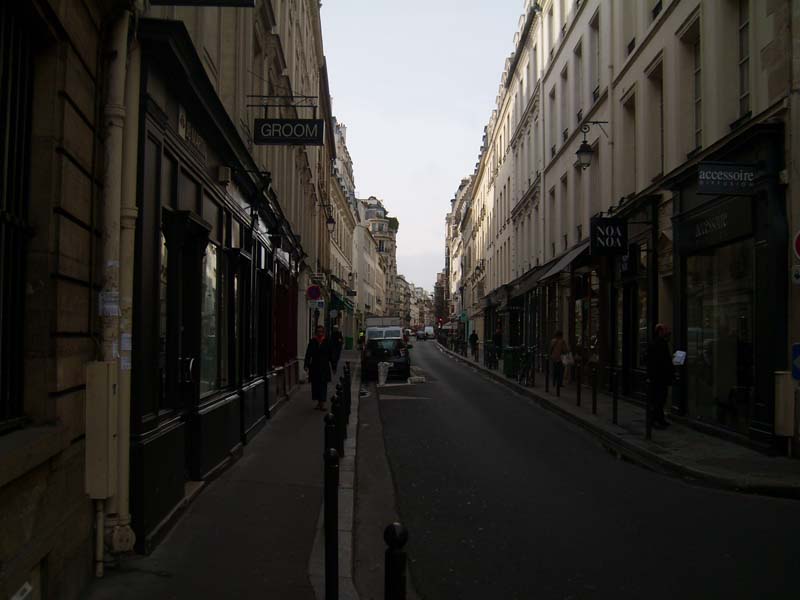 And finally, I found the shop, which looks exactly like it does on Poilane's website (apologies for the blurry pic):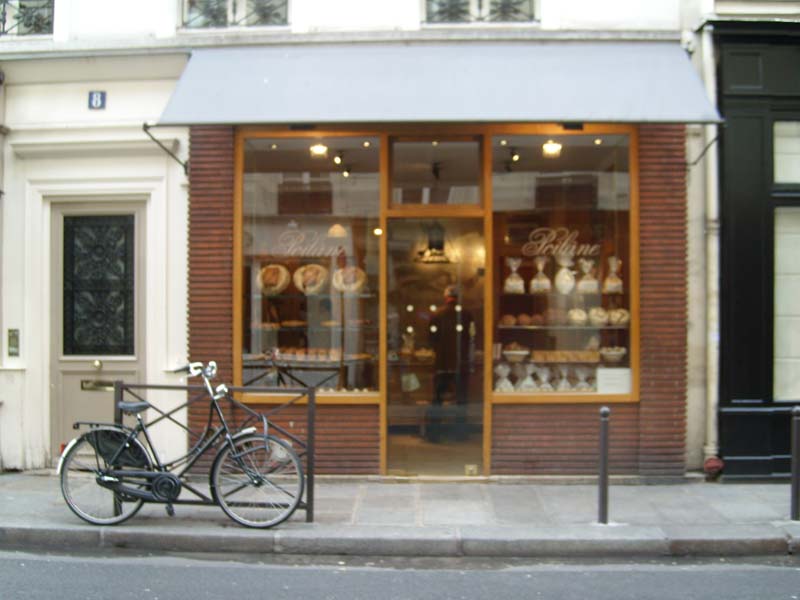 I bought 3 of his famous miche with the big P slashed onto it, one of which I had them Fedex to my parents in Canada (you can  order online to ship anywhere in the world, though to my chagrin the Canadian customs people decided to charge an arm and a leg in taxes when it arrived in Canada, so do beware!).
The service was exceptional! I speak fluent French, but I get the feeling they'd be friendly no matter what language you speak. The lady even gave me a certificate to testify that the bread was indeed made in France, listing the ingredients etc. so I wouldn't have trouble taking my miches back to HK (in her words, the certificate was "just in case someone at customs decides they would like to eat some Poilne bread" hehehe). The 2 miches pretty much filled half my luggage and weighed 1.9kgs each (that's over 8 pounds for the 2 that were in my luggage).
When I got home, (about 24 hours later), they were in perfect condition. Here are shots of them uncut and cut.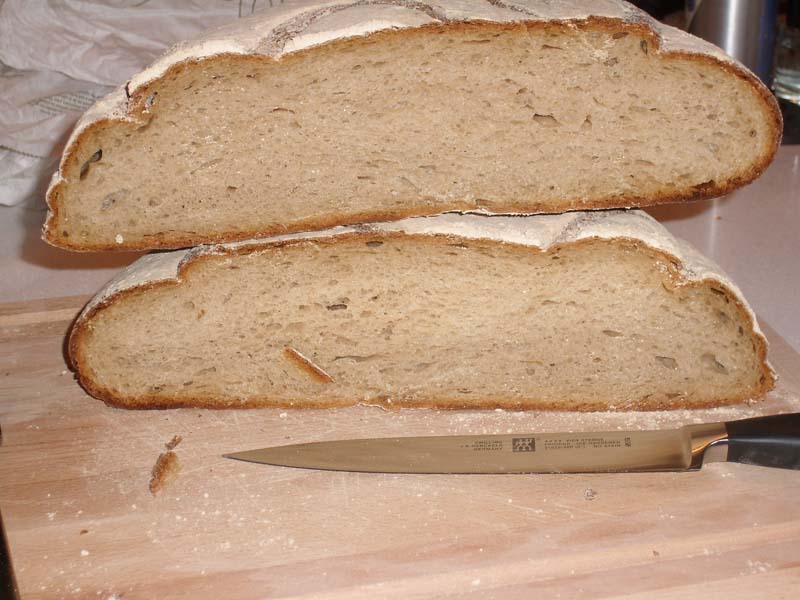 For scale, that's a 10" carving knife. If I were to hold the bread on a cutting board that's 16" across!
The bread was delicious. Quite sour, with a very crunchy crust which was heavily floured. The crumb was chewy, but when you pull it apart, it breaks rather easily like most sourdough (i.e. not "tough"... hope that makes sense). I had it with French butter, a triple cream Saint Andre cheese (if you've never had it, think of it like Brie's sexy cousin... you'll never want Brie again!), a white chevre (relatively mild goat's cheese) and an ash chevre (same but a bit stronger/more pungent). I'd have to say the butter alone was not the best combo, as the bread is relatively sour... but that's just my personal preference. The St Andre was excellent with it, as it was creamy enough to hold its own. But the goat cheeses were perfect with it.
It being a huge miche, I cut it in quarters and well-wrapped and froze the quarters I wasn't eating. The quarter that wasn't frozen lasted a few days before getting kind of dry. But I suppose that cutting it in quarters would dry it out faster. Still, great bread.
Compared to other sourdoughs I've tried (which aren't many, since I'll have to admit I'm not a huge fan since I prefer baguettes), I'd say the crust is must more interesting on Poilane's miche... crunchier than the few sourdoughs I've had, with a sour crumb that stands out, distinct.
Any sourdough afficianados out there who have tried Poilane and have any comments? I'd love to hear more, as I'd like to start trying more sourdoughs as well as make a few of my own.