November 8, 2010 - 2:24pm
Sourdough lye bagels - hold that cream cheese
I am training for a marathon, the Dallas White Rock Marathon to be exact. It ain't my first time, I have run 4 marathons before, but it never gets any easier, or less exciting/challenging. Race day is a month from now, which means my mileage is getting up to 55 miles per week, with 2 20 miler runs already under my belt. In the mean time, I am foever hungry, especially craving carbs. At the smell, sight, or mere mention of food, my ears perk up, my nose starts twitching: FOOD?! Is there food? Can I have some? Actually can I have ALL OF IT? - in another word, I am turning into my dog.
There are in fact more crazy people like me, and we crazies get up at the butt crack of dawn on perfectly nice and lazy Sundays to run for 3 hours together. Afterwards, we hang out, chat, pick on/encourag each other, and compare injuries and accidents, all the while eating nonstop of course. For these fun (and somewhat smelly) occassions I often bring bagels. These lovely sourdough lye bagels were from this past weekend. (recipe see my previous blog).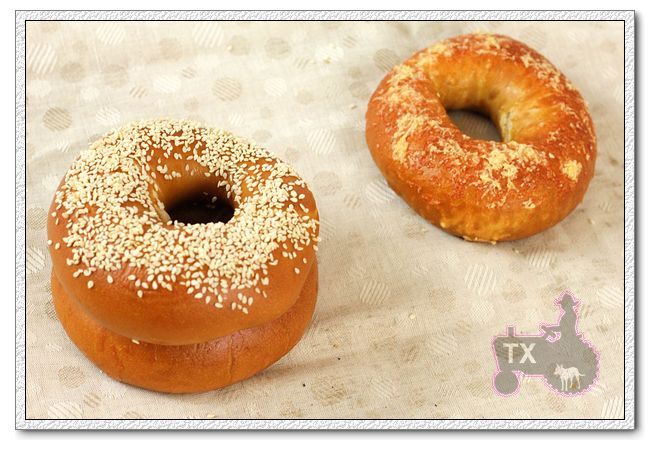 They are different from the ones I made before in two ways: First I boiled them in lye solution rather than baking soda. The ratio I used was 2tsp of lye in 2 quarts of water. I liked how the bagels had deeper color, crispier crust, and better flavor.Second, I put yummy fillings in them so it's easier for us to grab and eat. The following are filled with sweetened cream cheese: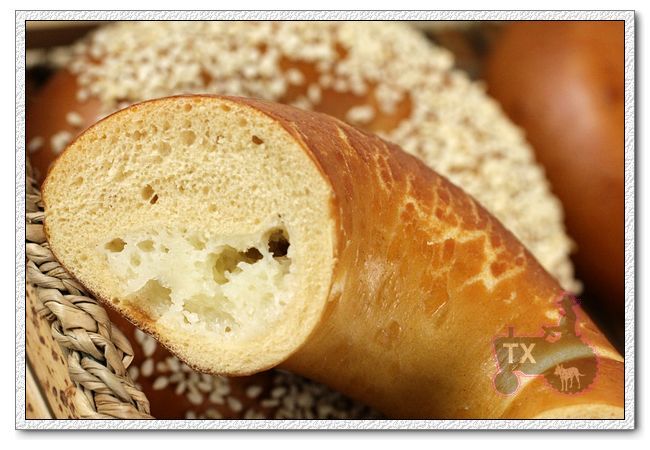 Don't use cream cheees directly, it will be too runny during baking, I used cream cheese filling leftover from carrot rolls:
cream cheese, 113g
corn starch, 19g
sugar, 40g
vanilla essence, 2g
Some of them prefer to eat something savory after a long run, these were filled with a mixture of pancetta, cheddar, and yellow mustard.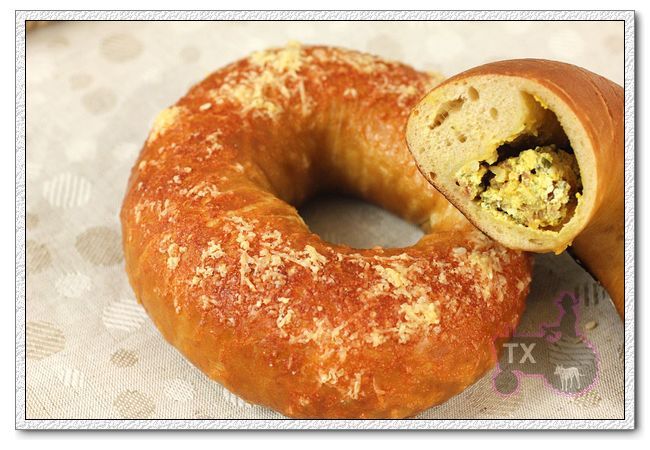 Bagels with fillings inside, why aren't they more popular? So easy to eat and so delicious. We met at a guy's house for the group run, so we toasted these whole (without spliting, less work, yay) in his toaster oven, perfect post run fuel. To shape them, first roll out each piece of dough into long oval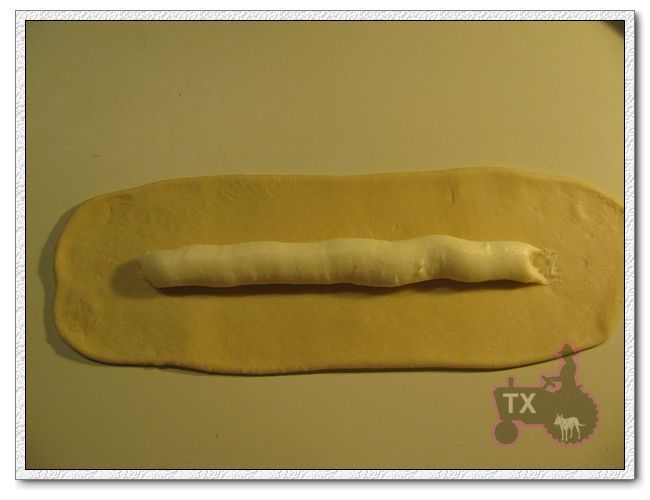 Then roll up and seal well, and connect the ends, do make sure the seam is down on the bottom, otherwise filling will ooz out during baking.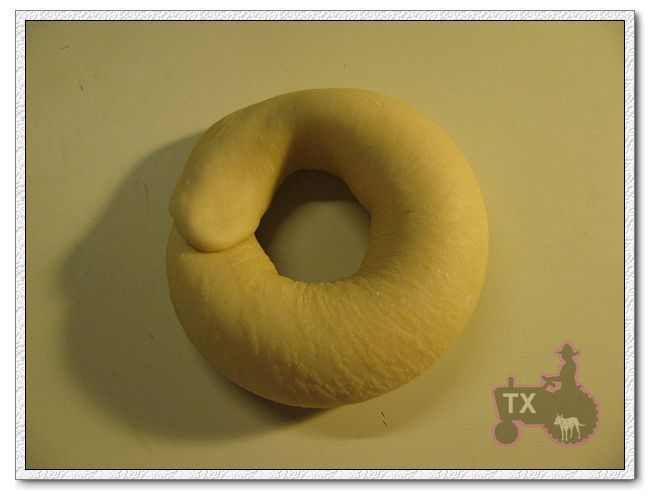 These chocolate ones are for me, and me only. Added cocoa powder and dark chocolate in the dough, this is dessert shamelessly pretending to be breadfast.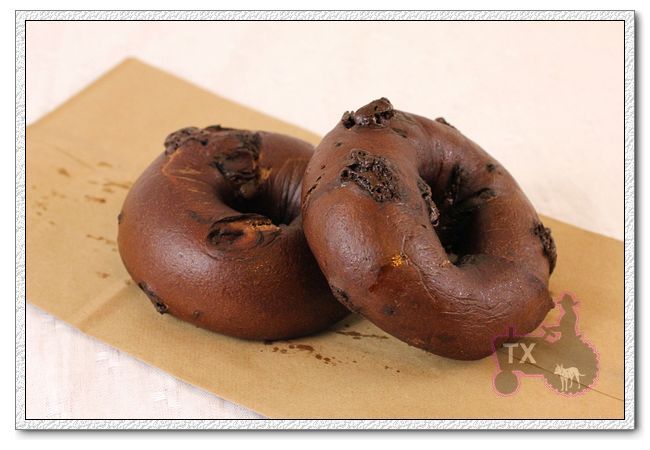 Sending this to Yeastspotting.