October 31, 2010 - 11:41pm
Birthday Sweet Rolls...a shaping experiment
Hello, I wanted to try making something different for a birthday dessert.

I made a recipe of Ciril Hitz's Basic Sweet Dough & divided in two, one half for each 'number'.
Each half was rolled out and covered with roasted hazelnut paste, then rolled up and shaped.
I extended the first roll a bit to make it longer, so it would be long enough the shape the '8'.
I used two metal rings for the '8' and an oval cake pan for the '0' to maintain shape while proofing and baking.

(My recipe to make enough hazelnut paste for this experiment: 1.5 cups roasted, skinned, ground hazelnuts,
1.5 cups sifted icing sugar, a pinch of salt, 1/2 cup softened unsalted butter, enough egg white to make the paste spreadable).
These turned out rather large! In the picture, the 'rolls' are sitting on a 12x18 pan...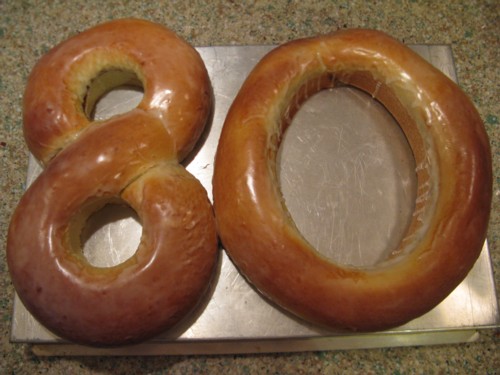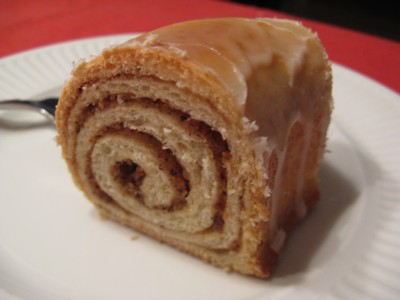 A decorated birthday cake would have been prettier but it was well received anyway!
Regards, breadsong